Ulog # 049: Visiting Araya after 18 Years
An attempt at a travel blog.

Greetings, Uloggers and Steemians
Carnivals used to be one of the most anticipated holidays in Venezuela. Even though it was only two free days, people usually found ways to take the whole week off. This year, even though Maduro decreed a long weekend to encourage people to take a break from the political turmoil, this was no doubt, the most pathetic Carnival in Venezuelan history. Ironically, this was the Carnival we actually got a chance to go somewhere, after what seemed to be an eternity.
It was Carnival Tuesday and we decided it was about time we did something close to an adventure. My wife and I had not traveled for a while. She loves the beach and is always complaining about our constant postponign and sacrificing in the name of frugality and consistency with the critical times we are living.

She told me it had been about 18 years since she last visited Araya, one of the best beaches we have around and one of the cheapest options when it comes to expenses. I do not even remember when was the last time I went to Araya. My guess was more than 18 years.
So, we pretended we were just going to run some errand and without further ado, we took the day off.
Where is Araya?
Araya is a small arid town located on the north-West side of the peninsula with the same name. The Peninsula de Araya constitutes the North-West part of the state of Sucre. If you draw a straight line north-west to south, it is barely 11 miles from Cumaná.

Leaving on the barge, La Palita.
This old boat is one of the three options to make this trip. It has a limited schedule (3 to 4 departures a day). We were lucky enough to catch it as soon as we arrived at the dock. The ticket cost 650 Bs (about 20 cents) and getting a ticket can be a real nightmare given the amount of people traveling and the few options available. It is advisable to be there one or two hours prior to the departure time (6 am [?], 9 am, 2 pm)


Even though we have gotten used to very few things working in our country, we expected some basic safety features still in use on a risky means of transportation such as this, but we were disappointed. So, if you are concerned about safety, take your own life vest, you will not get any on these boats.
En route

I regret We did not have a better camera to capture the beauty of this landscape. Some fancy housing project adorn this otherwise barren hills.
Arriving. The ruins of the Fortress in sight.

The story of this fortress, which lies in ruins now is fascinating. More details later.

As soon as we arrived (around 10 am) we noticed a long line of people buying tickets to return to Cumaná. We figured we could anticipate our return and guarantee our seats. So, we stood in line and after some 20 mins we found out that they do not sell tickets that in advance. We had to wait until the afternoon boat arrived and then wait in line to buy the tickets. A totally impractical thing by all standards, but that's what some people defend as our idiosyncrasy (I'd leave it t idiocy, but that's just me).

So, we decided to just enjoy the beach and worry later.
The town reflects our national crisis. Tons of dilapidated houses (which unfortunatelly I did not capture in pictures) and s tiny "bridge" on the right that marks the beginning of the beach area looks worse than the 400 year-old ruins Araya is well known for.

Main Atractions.
Beaches.
Calm, shallow, transparent, cold, greenish waters. The best in the region.


The reason I said at the beginning these may very well be the most pathetic carnivals in Venezuelan history was because unlike past years, where could find crowded beaches, this time it was deserted (which was great for us).

La Real Fortaleza de Santiago de Arroyo de Araya
Built between 1623-1630, this fortress (we call it castle) was destroyed by the Spaniards themselves in 1762, after it was considered useless given the fact that Spain was at peace with Holland and natural disasters had caused considerable damages to the structure.

Salt Marshes
(We did not have the chance to go there). The salt was the main reason the Dutch pestered the Spaniards and forced them to build the fortress. For centuries foreign countries exploited it. It wasn't until relatively recently that the Venezuelan government took control of the salt mines.
---
The problem with almost zero people in the beach is that one gets almost zero services. For a more relaxed experience, make sure you bring everything you may need (including bathrooms). There are few decent-looking restaurants or bars left by the beach. Not even the traditional colorful umbrellas you can see in photographs from as recent as 2016 were available.
We found a tricky little friend in the water. It actually gave me a scare, since I stepped on it, it bit me and then played possum. We returned it later to the sea, in case you wonder.
Ready to go back home
After a couple of relaxing hours, we were ready to come back home. We wanted to make sure we'd get tickets, so we waited in line at about 2 pm.


The line was pretty long and the boat that was going to leave was a new ferry-like small one with limitted capacity.


My wife managed to get us ahead of the line and we were able to get tickets

Even though there were signs on the walls, we did not see any lifesavers. The boat looked new and safe, though, but the girl who was playing hostess was rather rude and did not even bother to inform about any protocol in case of an amergency.

The only lifebuoy I saw was actually outside the boat.
Nobody else seemed to care, so why would we?
It was a great, different, relaxing day at the beach after so many years. Thus, we were thankful we got the chance to do it and were safely going back home. Araya is a gorgeous natural beauty that hopefully will be developed soon into the touristic attaction it was meant to be. We hope we don't have to wait 18 more years to see some changes.
Thanks for your visit.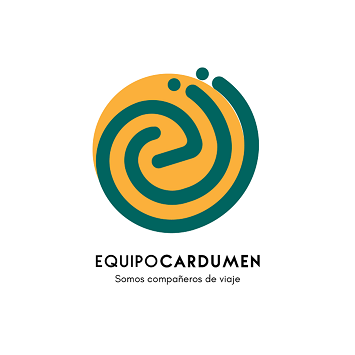 Visítanos en: www.equipocardumen.com.ve
Remember to visit Ulogs.org, where
The art of ULOGGING is a conscious effort to "mine the human" into its "awesomest version", while reshaping the entire INTERNET and creating legends, icons, great men and women, brothers and "True Celebrities".