#Ulog | #6 | Cake Day
What a CAKE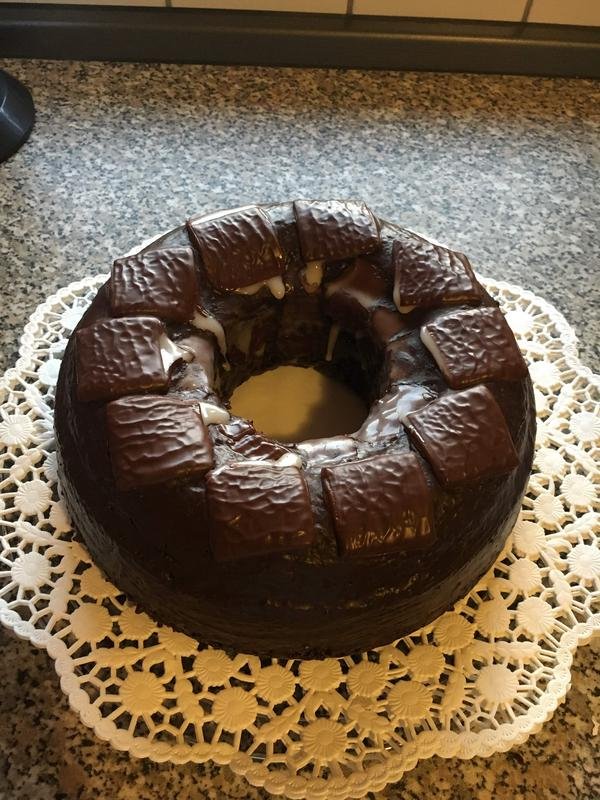 Look at this delicious cake my Girlfriend made for me. A lot of chocolate and some After Eight on the top will make my hips swollen for the next week.
---
10 minutes before 12 pm, she started to arrange this setup of candles and a small present, which at the end was bigger than i thought.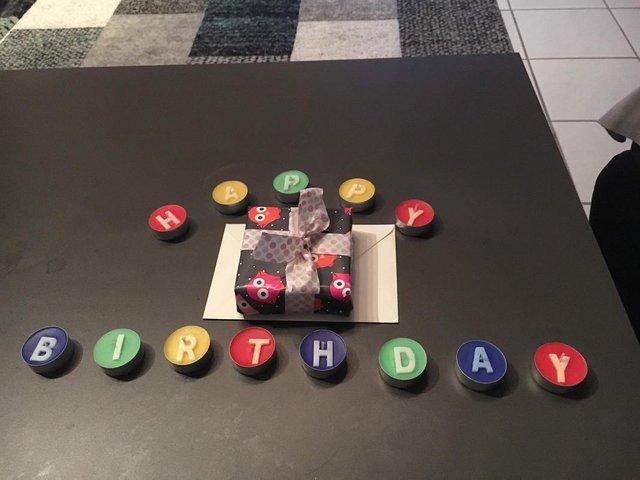 ---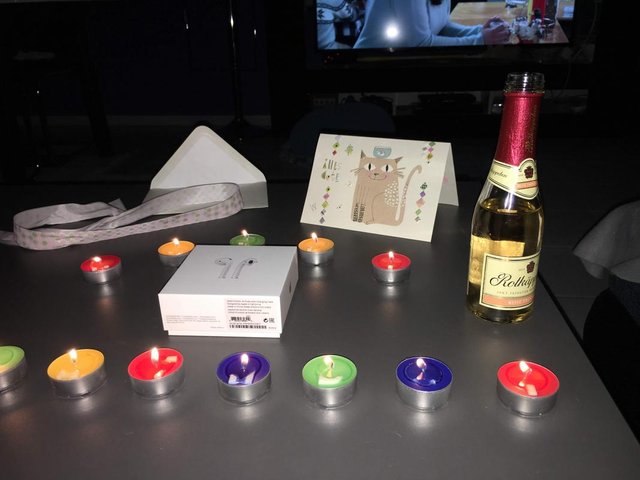 I got a beautiful card with a cat on it in which she did stamp the paws of our cats on. What great idea, i really loved it ! The whole setup was really nice and gave me a awesome start into my cake day. Her present for me were some AirPods and if you did not test them, try it one time at least. They are so comfy and provide a decent quality.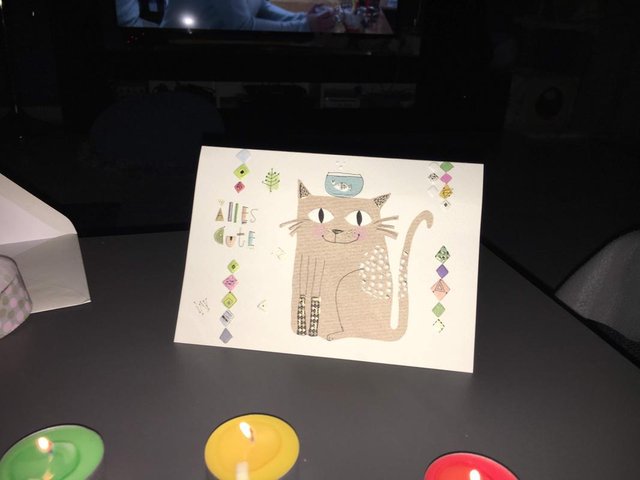 Thank you Bebi