#Ulog | #1 | My first Bounty Payout
My foot doesn't burn anymore
It is my 5th day of work today and to be honest, i really feel good. My right foot was burning for the last 4 days, after bumping him against something while sleeping, but today, all the pain is gone without popping a pill.
Sally had i real need to cuddle, so she came under our blanket to check out how warm we really are.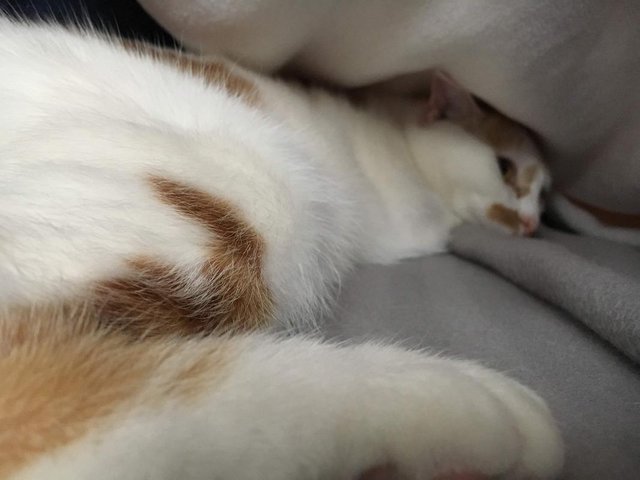 The Shivom Token gets finally traded
I got my OMX(Shivom Project) Tokens 2-3 weeks ago for some bounty work i did for them. Their project had some real value in my eyes and i am pretty glad, that they made it so far and raised their financial goals. Anyway, they pushed me 1.666,52 OMX, which now have a value of 2-3 cents/OMX.
I am just thinking about selling them for more Steem Power, but i will decide that after work.
My real issue
Need to catch up a lot, doing my steem stuff, doing my studies for university(oh damn, i am so fucking behind atm)and work on the website of employee including writing a tool, so printings can be done on demand.
Thanks for reading my friends, will sneak into my bed for 10 minutes before work again !