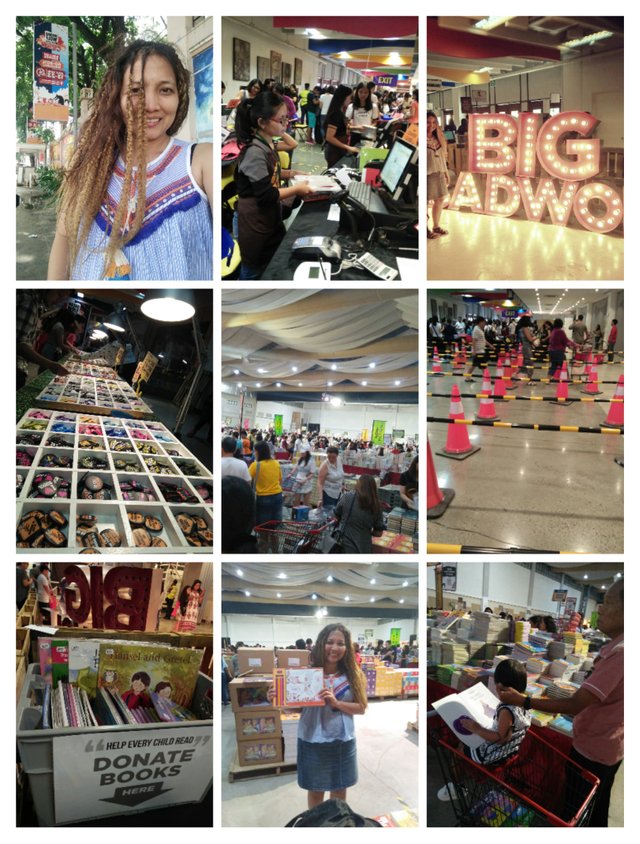 Hi Folks ,
If you have not been there yet theb consider this as an open invitation to the largest book sale of the province .Yup youre right the Big Bad Wolf is on town until the 22nd ofJuly so I wish you take time to grab your favorite book ar a huge discounted price .I did.I bought Paul Coelhe booka fot myself ,and drawing bopl dor dad and a self help one for dad.Yepee!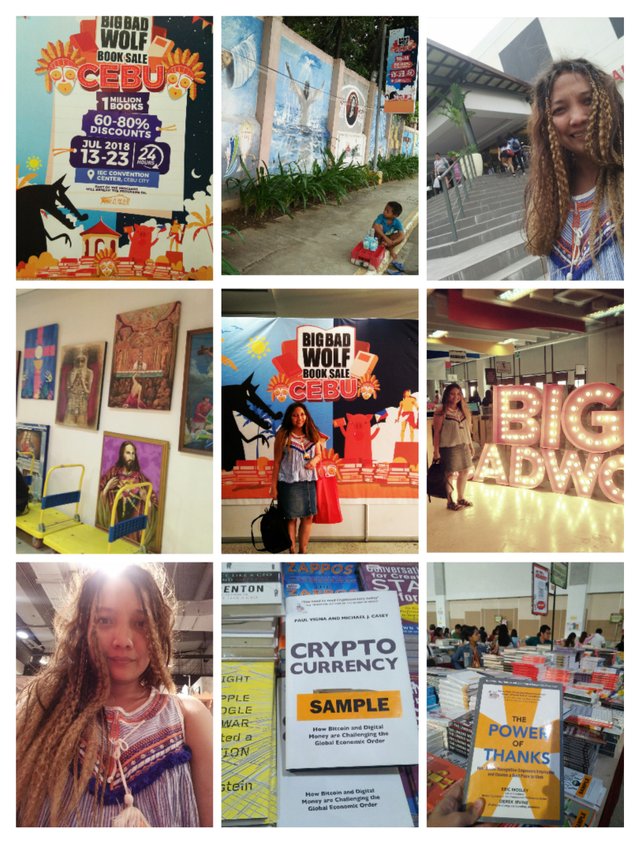 So many books of so many interest name it and youll find it there.Among those I found where the book on cryptocurency and the benefit of being grateful.These two more of less sum up my Steemit life.
I enjoyed feasting my eyes on the samples of the book as much as I enjoyed walking and bumping on acquaintances.In my case ,I saw a friend I have not seen in ages that we decided to go to mall after for some treat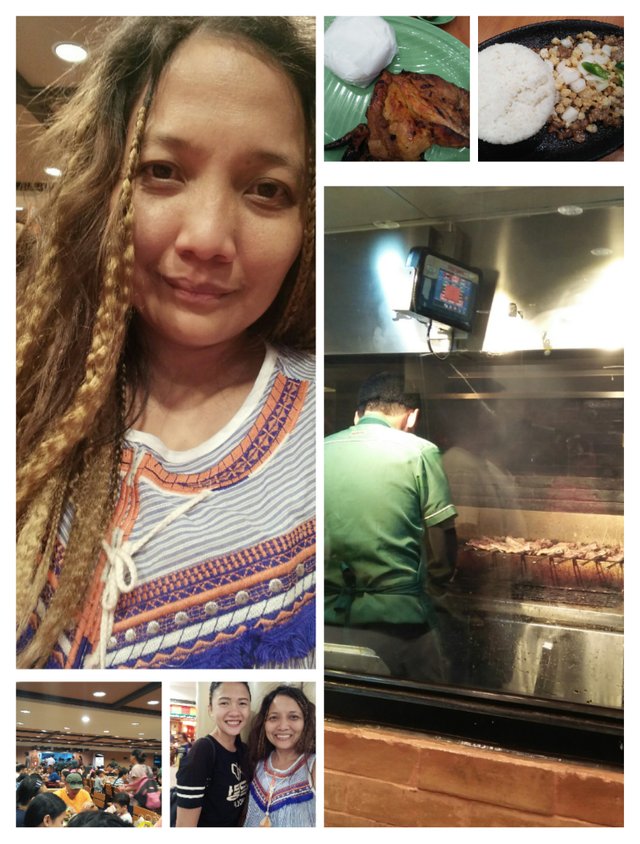 So the big question question what makes gping here worth your time?Imagine,I traded my sleep or my tv time to be here.Let me tell you why.
ONE,on your way to the venue youd see a lot of wall art.Sure they are religious yet artistic just the same.In the venue,more art work to fix your eyes on.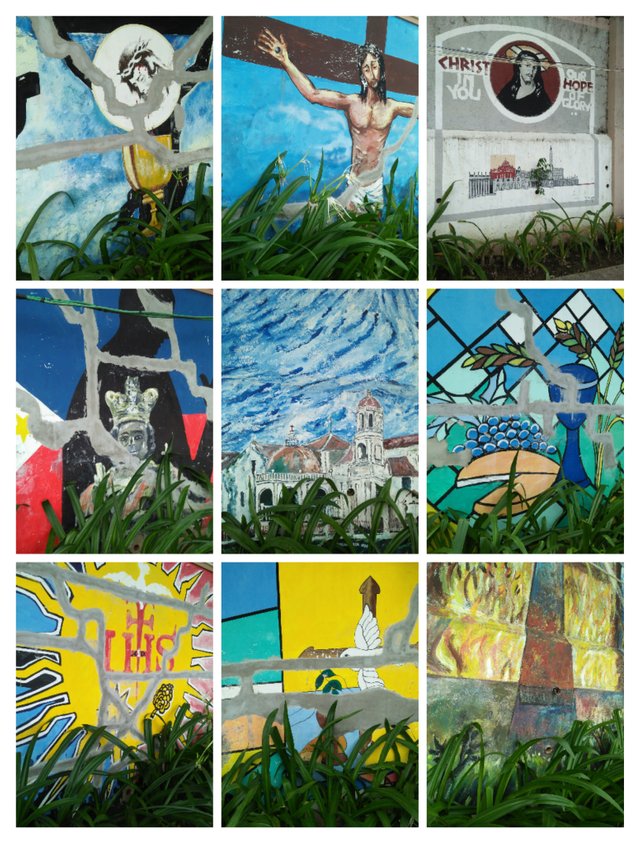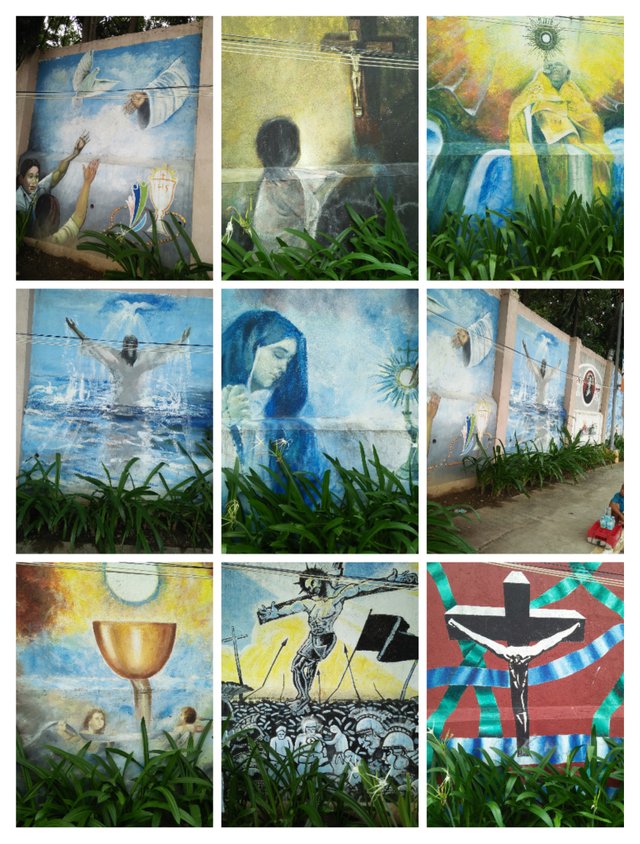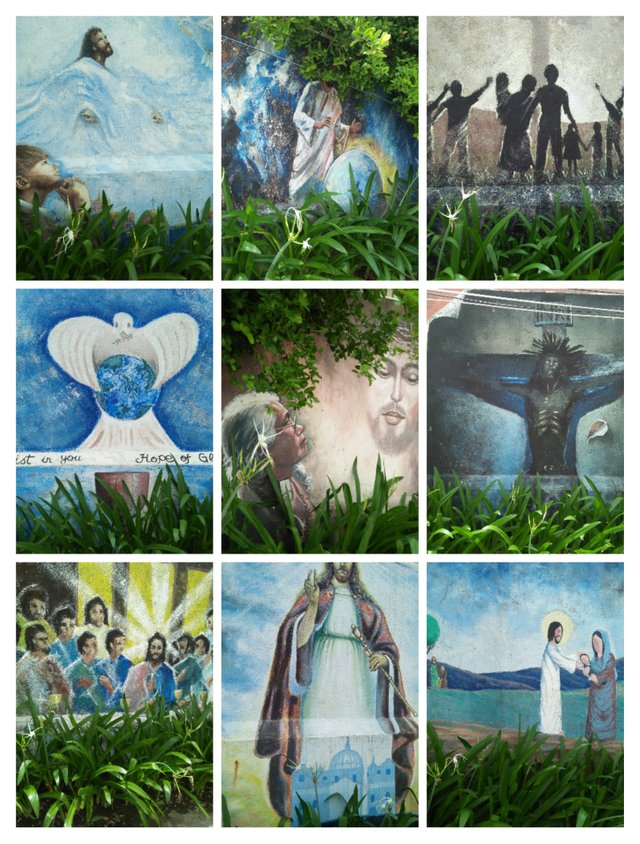 I just love wall art wherever I find them.Not to be outdone the painting exhibit in the venue were as appealing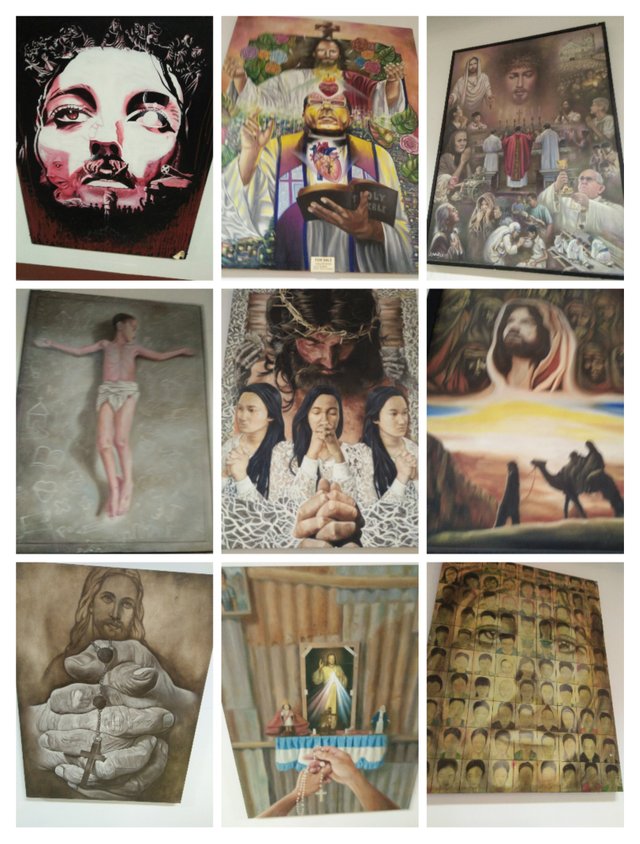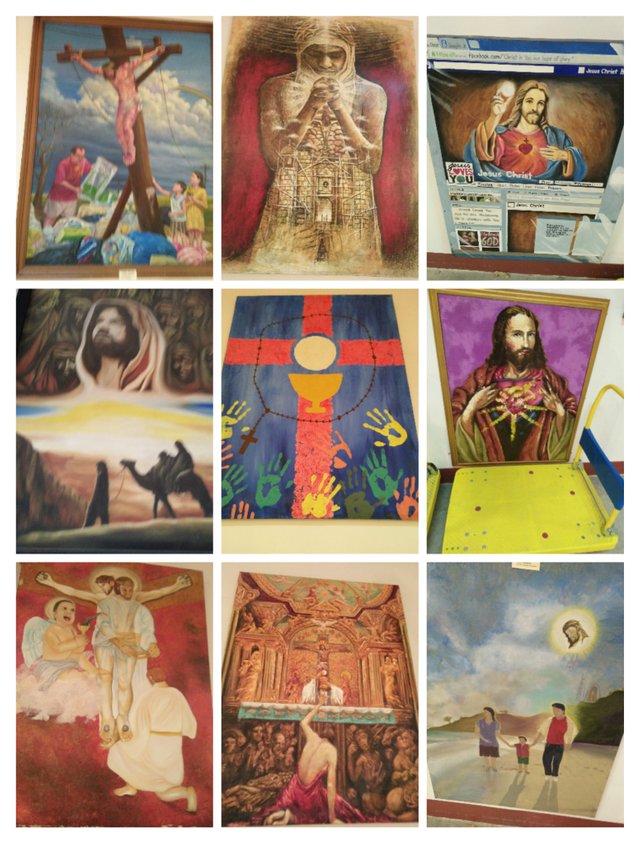 TWO,they are cheaper than well known bookstore.Add to that the excitement of grabbing a priced book .I almost wept when the customer before me freed herself of a Paulo Coelhe book because I wanted one and unfortunately by the time I arrived at the venue the supply was depleted.Guess it was my lucky day.I was told I saved 2000pesos for that accidental find.
THREE I realized,despite the popularity of ebooks many still want to glide their eyes into sheets of paper while sniffing through their pages.I just love the idea of being able to donate books to others .Something you cant do with Ebooks.
Since I am on a short one hour lunch break allow me to conclude with words of Stephen King when he said "Books are a uniquely portable magic".With books you can travel to any place,learn anything and experience a life completelty similar or different to yours.So in the celebration of the Reading Month may I invite my fellow bookworm to storm it while theres still time.To expireince the ability to travel back in tome and into the future without leaving your seat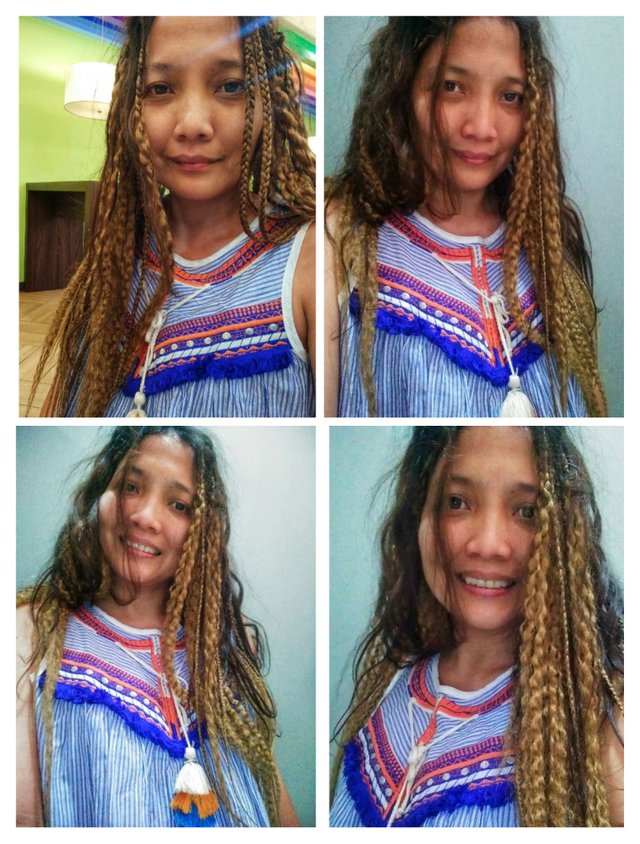 Till next post ,
Ayn