3MBSC Mavro Basic Course Graduation Speech
3MBSC Mavro Basic Course Graduation Speech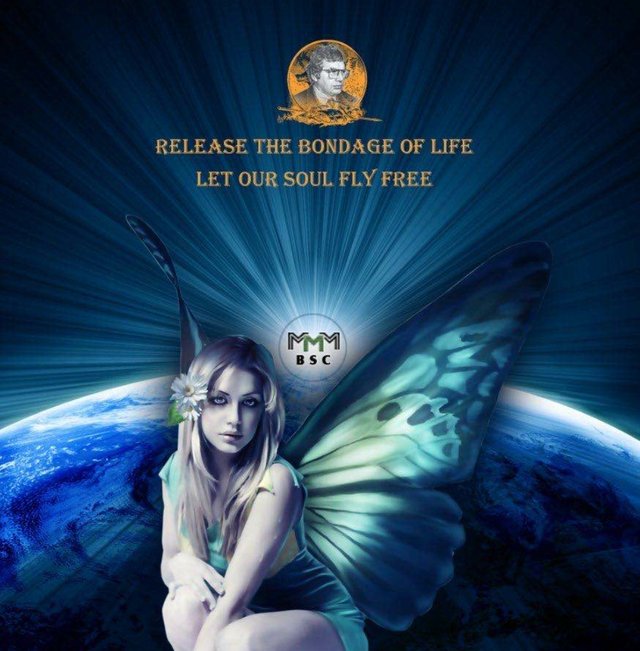 Hello, dear teachers and friends:
I am a trainee of the 3th batch Mavro Basic Class of 3MBSC International Academy. My name is Gina Fraser from China. Before joining 3MBSC, I have been an old 3M member and a Mavrodi believer. I've also learned 3M financial apocalypse and ideology for a long time.
Through this 5-day focused training, I not only reviewed the operation process of the 3MBSC blockchain smart contract system, but also learned the advanced concept and methods of digital marketing through the internet and social media, and I got the chance of zero-distance communication with 3MBSC members and teachers from other countries, (such as India, Nigeria, Peru, etc.) which made me become more confident: 3M financial apocalypse is inevitable, let's change the world together and break away from the modern financial slavery led by the Federal Reserve.
3MBSC is the first decentralized 3M system in the world, running on a blockchain smart contract. There is no artificial manipulation here. Nobody including the initiator team, can tamper with the data. Everything is fair, unmodified and transparent.
3MBSC is a technological revolution combined with financial revolutionary! We can proudly say: Everything is dim, only you are brilliant-3MBSC! 3MBSC must win!
Dear friends, I'm looking forward to your early arrival on the 3MBSC international community! Mavrodians from all over the world unite!
Thank you all! I love you!
中文版:
3MBSC马夫罗基础班第三期毕业感言
各位老师各位朋友,大家好!
我是3MBSC国际学院的马夫罗基础班第三期培训学员--永远的思念,来自中国。加入3MBSC之前,曾是一名老3M会员,也是一名马氏信徒,系统学习过3M金融启示和思想理念很长时间。
本次参加为期5天的3MBSC集中突击式马夫罗基础班的培训,可谓收获满满。不仅重温了3MBSC区块链智能合约系统的使用操作流程,学习了通过互联网社交媒体等进行数字营销的先进理念和方法,也有幸与世界其他国家地区的3MBSC会员老师们进行了零距离的思想碰撞与交流,这一切都使我更坚定了3M金融启示不可避免,我们一起改变世界,共同摆脱以美联储为首的现代金融奴隶制的信心。
3MBSC是全球首个把制度写在了区块链智能合约上的去中心化3M系统,这里没有人为操控,任何人包括发起人团队都不可篡改数据,匹配公平公正透明。让人禁不住欢呼:3M终于迎来了与之配套的去中心化区块链智能合约新技术!
3MBSC科技与金融双革命核武器,双剑合璧。这正是:一切都是暗淡,只有你才是光明--3MBSC必胜!
亲爱的朋友们,我在3MBSC国际社区欢迎您的早日加入!全世界马夫罗季主义者联合起来!