We have good news from the little farmers! Another little future farmer is walking!
Yaay!
We are all excited at the homestead to see our baby sister walking. She is so beautiful and funny. She crawls with one knee and pulls the other behind her.
She's been walking sideways while holding on to the couch and chairs. So when she finally decided to walk, she walked sideways.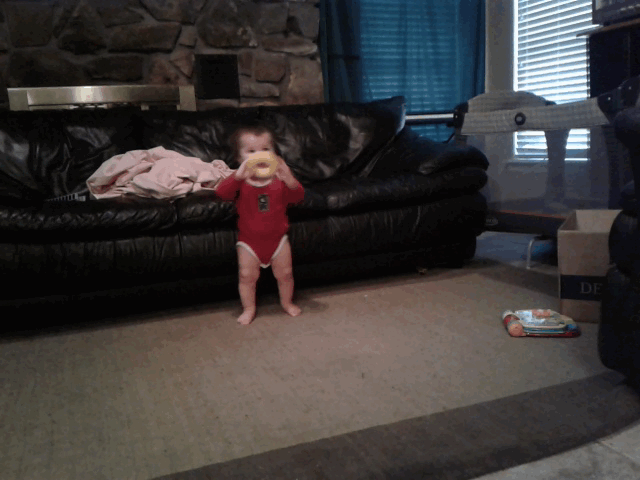 On this GIF she almost looks like she's dancing. She's such a happy baby.
We are all so busy keeping an eye on her because she's wanting to go everywhere. She's so fast like you won't believe it.
Mom said we were all fast when we decided to boogey. Going places is so exciting!
Come Here!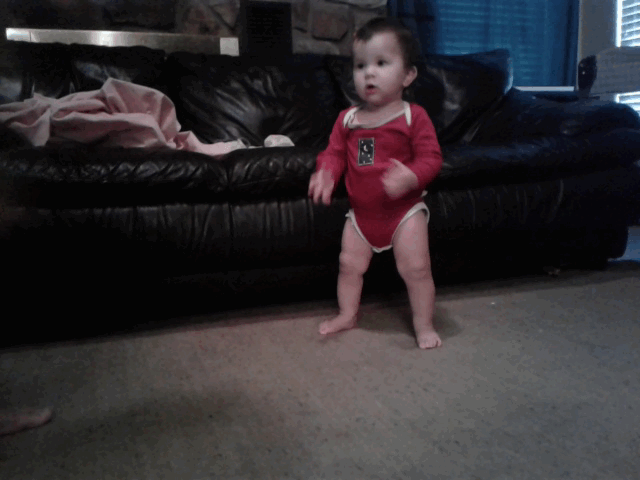 Here's another one of the moving images we made. I showed mom a setting on one of cameras how to make a GIF.
We tried many times for my baby sister to walk towards us so we can catch her walking. Mom stands her up then say
Come here baby girl!
And we'd all say come here baby sister and she looks and smiles at all of us. Sometimes she'll just plop down and come to us crawling. So we try again and stand her up. It was such a fun day.
On the last image, my baby sister is copying us calling her. We show the come here sign and she opens and closes her hands too. She's so smart!
Here she is busy clapping. She does that a lot because we clap when she does great things.