#ULOG 468 - Daily Thoughts - 14 Sep 18 - Homesteading Today...
Good Morning, Steemians! :D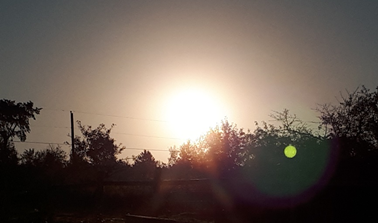 We've got sunshine here this morning, YAY! :D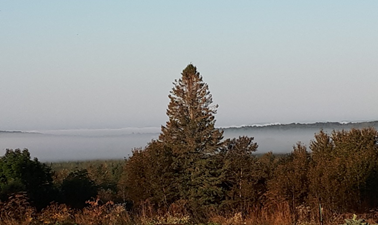 There's still a bit of fog in the backyard but it is leaving, and the sunshine is going to be large and in charge today I hope. :D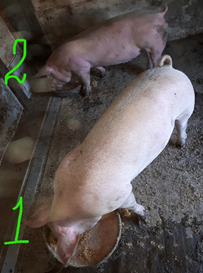 Joel (1) and Billy (2) enjoying their breakfast. :D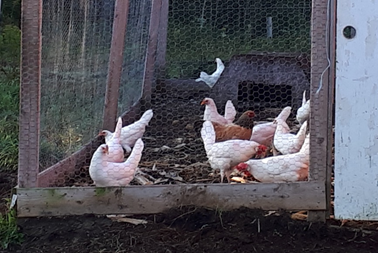 The hens playing in the chicken run. :D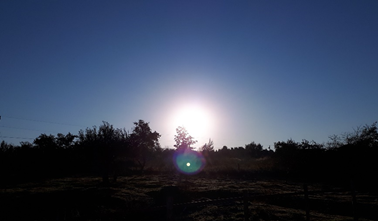 I took this picture approximately 20 minutes after I got up this morning, just as I was heading back to the house after I finished the chores this morning. :D I love the color difference from when I got up and let the dogs out in the first picture of this post. :D It was a lovely golden color and turned into these gorgeous shades of blue. :D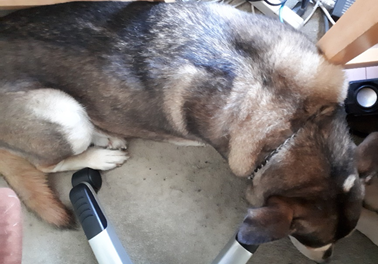 I always look before I move my chair because our dapper doggy dad Dakota or one of our other dogs may have snuck in and laid down beside or behind my chair and I don't want to accidentally run them over, it was Dakota this morning. :D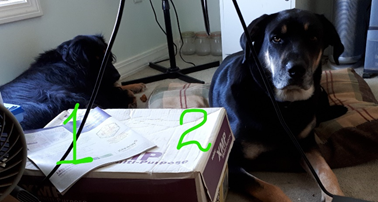 Our pretty puppy mom Karma (1) and her handsome son Shadow (2) were waiting to take the spot as soon as Dakota left it though. :D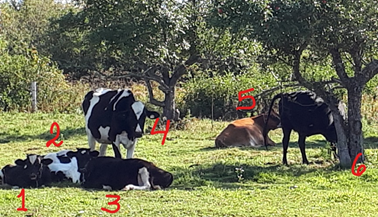 Leroy (1), Joker (2), Buddy (3), and Candy (5) have selected and settled into their mid-morning nap spots but Belle (4) and Princess (6) hadn't decided their spots yet when I took this. :D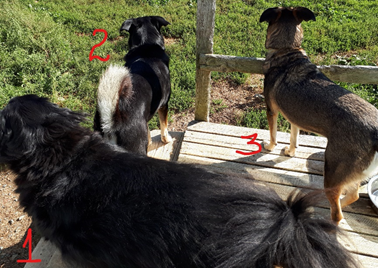 Our beautiful puppy mom Karma (1) hanging out with her handsome son Tiny (2) and lovely daughter Mya (3) on the front steps while watching the birds coming and going. :D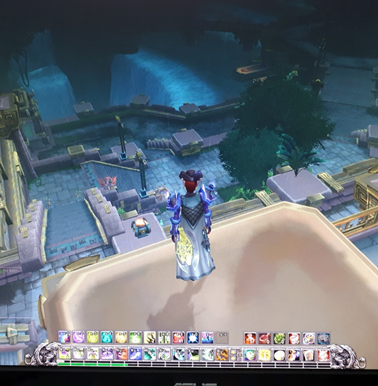 I am about to jump off the big pyramid in Zuldazar here, while I'm playing my favorite Blizzard Game, World of Warcraft, I love expanding my wings and gliding down off mountains, buildings, etcetera, it really helps me find things/people I'm looking for, I can't wait until I can fly here. :D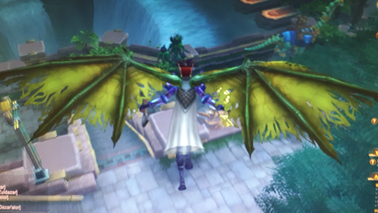 I'm gliding down and about to bank left to get to the guy I'm handing my quest in to in this picture. :D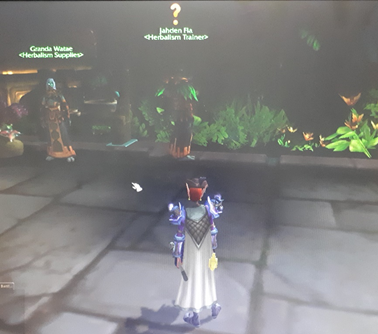 There's the guy, the one with the yellow question mark above his head, that I'm handing the quest in to complete. :D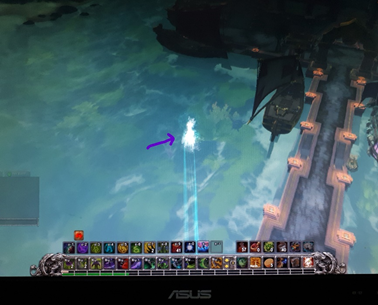 This is me going from one flight point to another, but I've been turned into a wisp-like being during travel. :D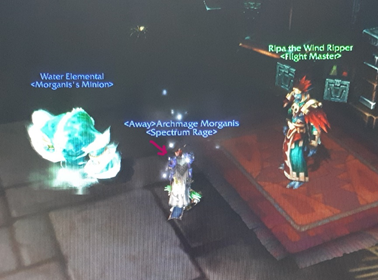 Here I am as I land at the flight point and turn back into my usual form, I landed on top of someone else that was there when I got there, LOL. :D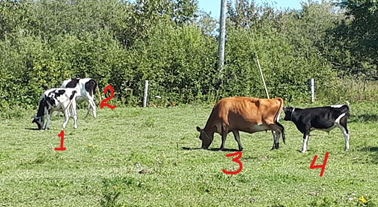 Joker (1), Belle (2), Candy (3), and Leroy (4) enjoying their supper in the front pasture. :D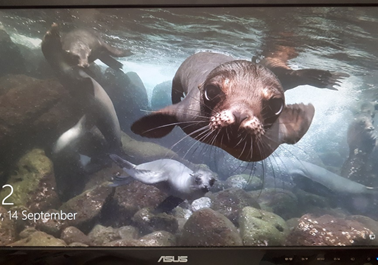 When I turned on my monitor to finish working on my post tonight this is what I saw, seals, they're so cute. :D I love that they change the picture that comes up, and 99% of the time its something like this that I really like, thanks Microsoft Windows 10. :D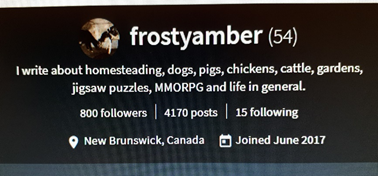 Oh look, I've reached 800 followers, YAY! :D Thank you to every one of you for following me and welcome to you all. :D. :D I hope eventually to have at least these many followers over on WeKu as well. :D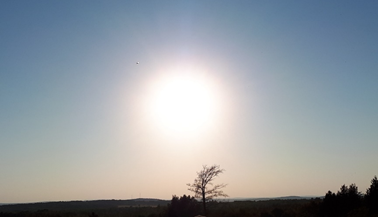 Sunset 1.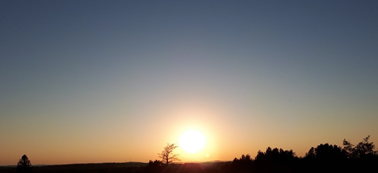 Sunset 2.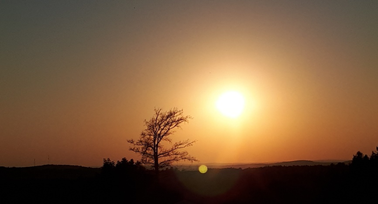 Sunset 3.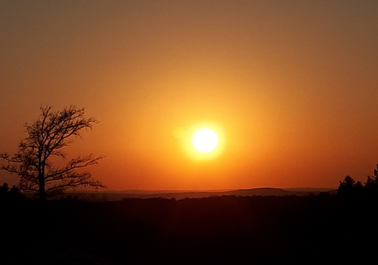 Sunset 4.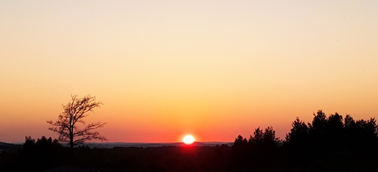 Sunset 5.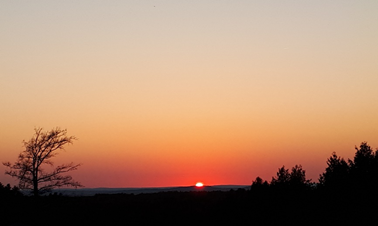 Sunset 6.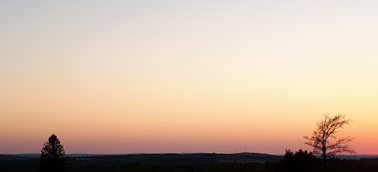 Sunset 7.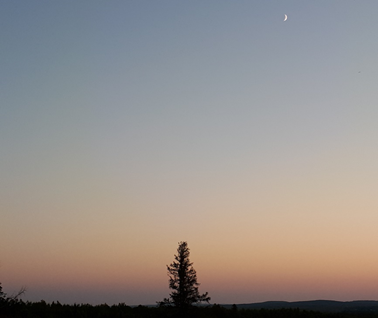 Sunset 8.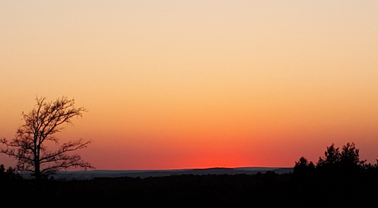 Sunset 9.
Well that was our day here. How is/was yours? I hope you have/had an awesome day! :D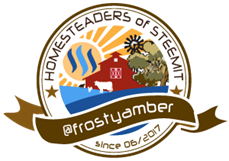 Anyone else interested in a badge like this? Contact @daddykirbs for a custom badge of your own. :D