#Ulog #3: D.I.Y.- Incubator
My husband have few chicks and chickens..
It's just actually his hobby.
He's happy seeing them growing.
Instead of buying his snacks, he prefer to buy foods for his chickens..
At first we just have only 3 chicks.
But now, we have 6 chickens and 9 chicks..
One of them is this little chick..
The mother chicken left her even she's not fully ready yet..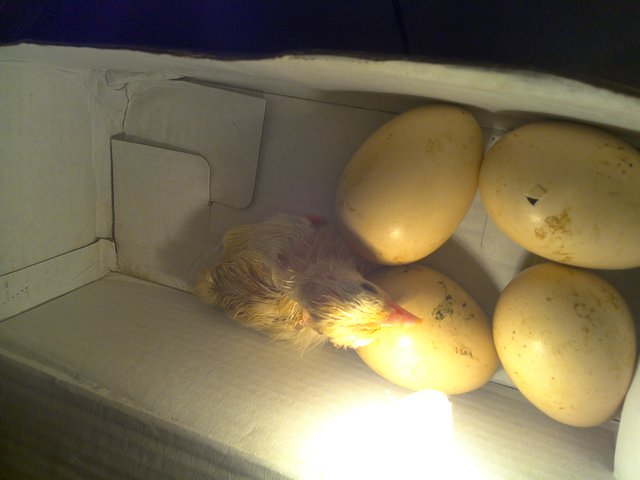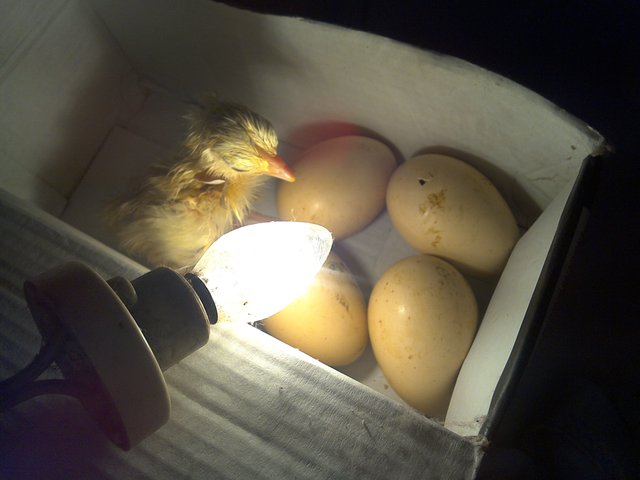 Photos are mine
So, my husband put it in a box with a small bulb.. like an incubator..
It needs heat to gain more energy and survive..
For many hours, we need to look over it because sometimes, it jump out of the box. Maybe looking for it's mother..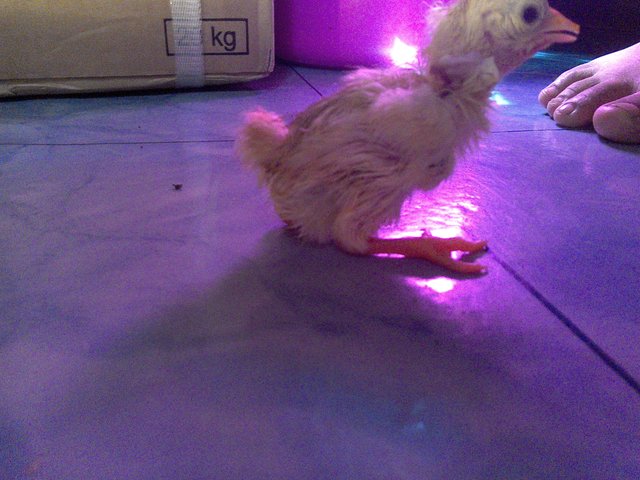 As you can see, it's still very weak and can't even run or walk fast, compare to it's siblings..
But,after putting it into the d.i.y incubator,hehe..
Look..!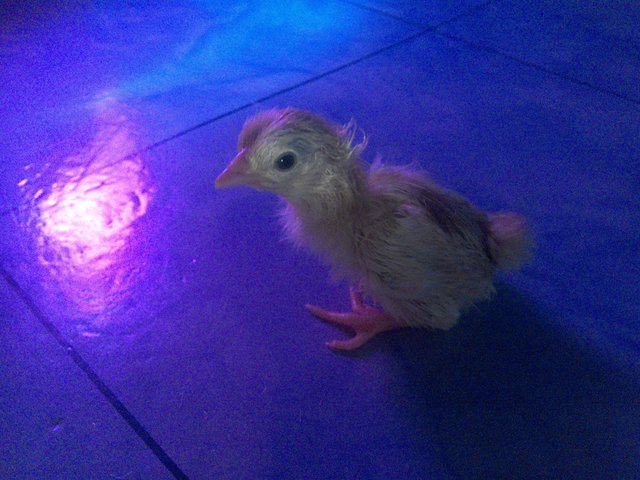 It gets stronger.
We are happy that it survived and now together with the other chicks..
This is what I call, "Little survivor..."
Thank you too to my sister @shula14 and my friends @iyanpol12, @jetskie, @jysui,@el-dee-are-es, @sisonengg
@shawmeow, @juwel, @jannie98, @sn0white, @yadah04, @cutirenskei, @saskia @dunkman
@manilyn09, @maki07, @atongis and most of all @surpassinggoogle.
Thank you for checking my posts.
*https://steemit.com/@franbel
Receive my warm Christian love @surpassinggoogle and to show how grateful I am to his kindness and generosity I would like to promote him as a witness by voting him at https://steemit.com/~witnesses and type in"steemgigs" at the first search box and type in "surpassinggoogle" in the second box as a proxy.
Thank you so much to all of you.:)