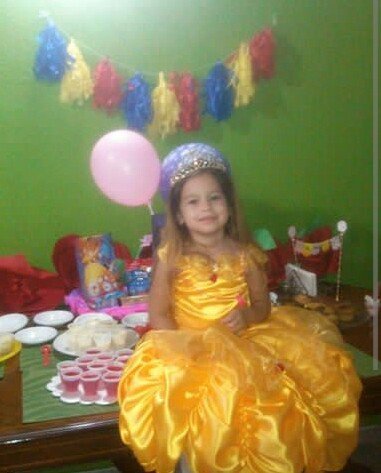 Before being a mermaid, she was Beauty of the Beast!
So for a long time he called himself hahahaha
when we are children our imagination is infinite, play with our personality and have that facility of one day be one way and the next being the opposite without interfering in our lives, it is wonderful, until we reach adults and the paradigms of society they force us to define ourselves, many times we reach the point of limiting ourselves to exploring more of ourselves, of what we like, of what we want to experience, sometimes because of fear of the consequences of changes, of not listening to criticism, of not having support etc, we stop reinventing and trying everything we would like to be, we close that gap of being much more than what we say to be a day.
Being a lawyer, baker, pastry, entrepreneur, painter, actress, and everything that we like does not make us crazy, of all that there will always be something that we are more passionate about and what will be satisfactory and what will not be an experience.
Today with the situation my country is experiencing, a positive side is to see how people have lost their fear of reinventing themselves, some have had to stop being what they chose for something that generates their money, others take advantage of the moment to develop hidden abilities.
In the end the reason does not matter .. Just live and do not be afraid to try to experience what causes you, that if without hurting anyone.
If you have children, take advantage of each moment and how I am part of their adventures and their dreams, and live with them the experience of what they want to be.
THANK YOU FOR READING