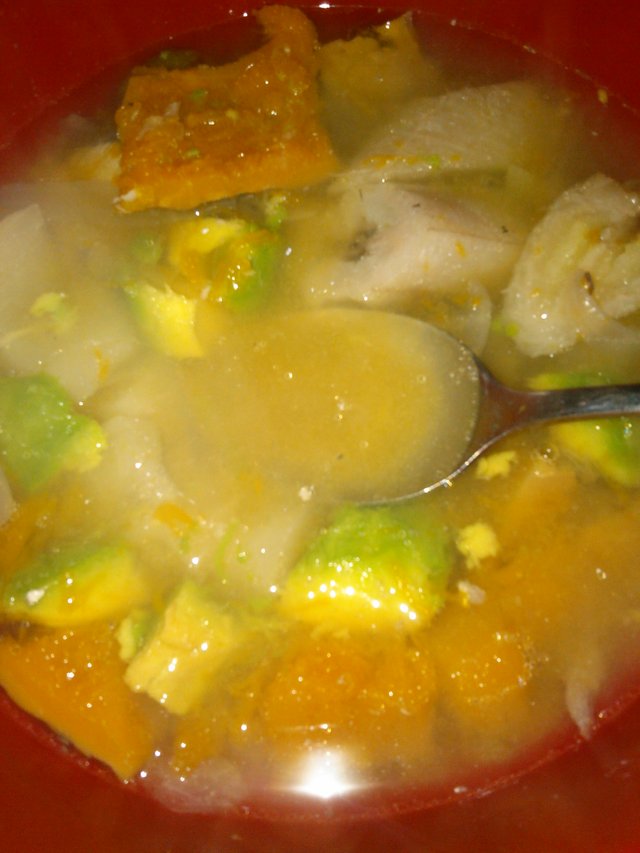 At last I was able to return to my life in this community .. I had days without writing because a failure in the system of the company that provides the internet to the area where I live left me without connection for several days!
Well better not to mention everything that we Venezuelans spend every day in this beautiful country that unfortunately is going backwards in technology.
But good ALWAYS RETURN, and how to be here is to have another life away from calamities, hehe I tell you, so began my Friday, the picture is a picture of my breakfast that day haha ​​this is a fish soup cumanesa and step something spicy (I do not like spicy) but I admit that it gave a good touch.
For more days that start with all the energies to endure everything that life gives you.
THANK YOU FOR READING AND THAT TOMORROW START AN EXCELLENT WEEK