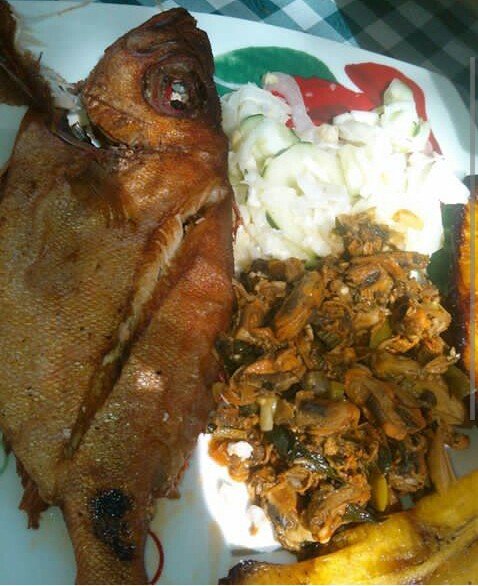 Hello friends of steemit and those of the community @Ulog.
This week I could not say hello, the difficulties in internet connections are getting worse
BUT NOTHING STOPS US !!
Here I show you what a LORD BREAKFAST ... Fried fish, stewed mussels, salads of cucumber and banana and the best seeing the beautiful sea of ​​my gulf of pariah.
Greetings and thanks for reading!!