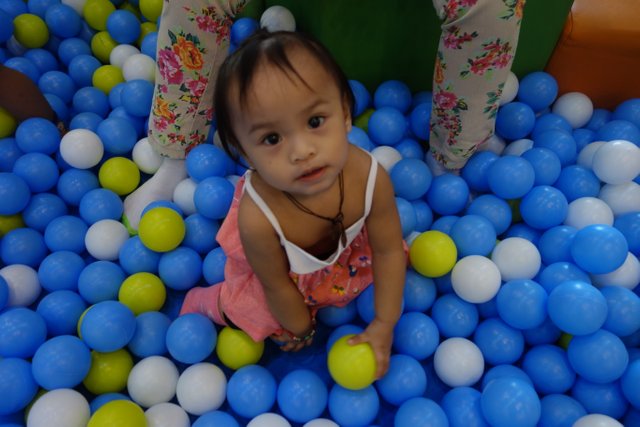 Hello Steemit Fretz!
Meet Arianna Rae, one of the twins. This photo was taken like a year ago during Christmas time. My mom won a cash 10,000 pesos cash prize from work and she promised that if she did win, she'll treat us out to some food and give my nephew and nieces toys and play time

Kidzoona
---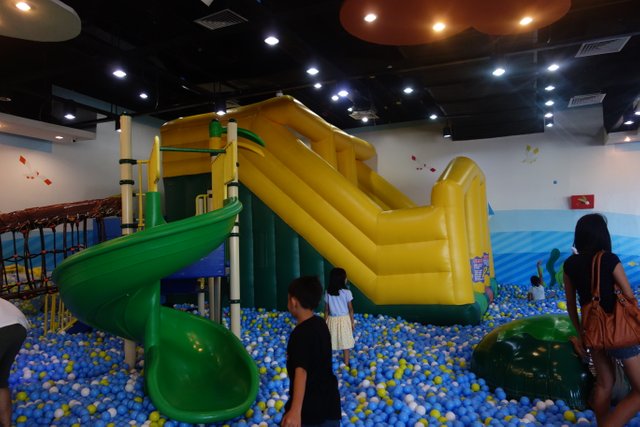 This is just one part of the playground.
---
Kidzoona is like a small playground with tons of toys where kids can play. Even guardians can do that too. This is one of the reasons why I wasn't able to take some pics because I was too busy playing myself lol.
---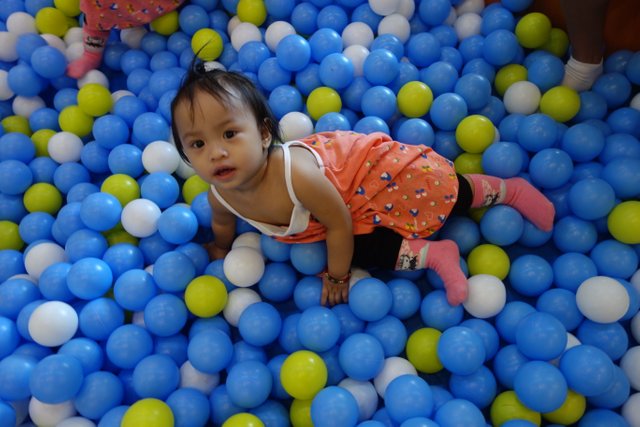 Athena struggling to stand up!
---
They also have this giant roller ball that the kids love. They get to roll over and then walk around inside the circle. I so love looking at them. Video is not mine, just want to show you how it looks like.
---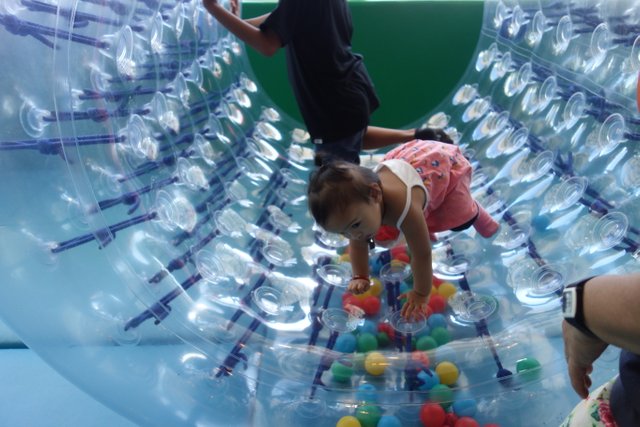 Arianna trying to get on her feet, with my nephew Steven on the background
---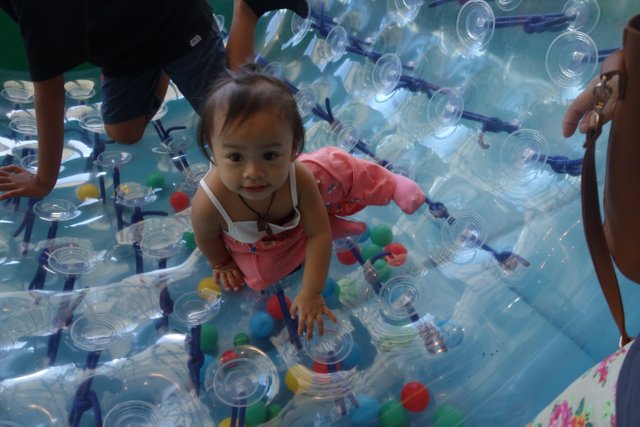 Woops! Slipped a little.
---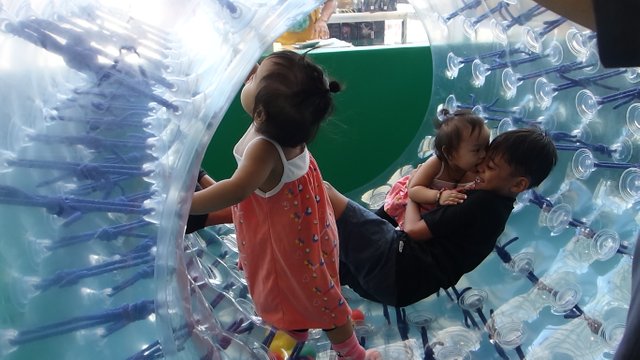 Athena joining in the fun. I wonder what she's looking at. Then Arianna just feels like biting Stephen's nose!
---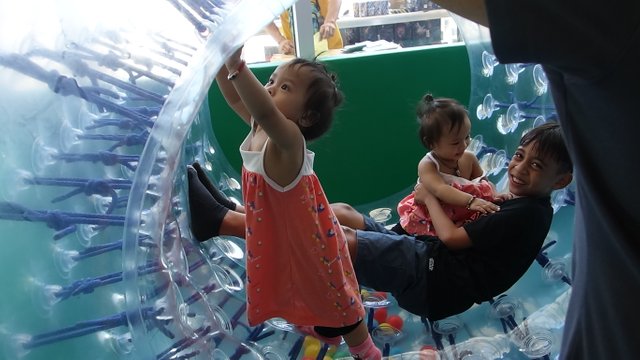 This pic is one of my favorites! I love how Stephen smiled loads in this pic and the twins just being their usual self.
---
...Sending some positive vibes
At times, we are so engrossed of the things that are ahead of us that we forget that we overlooked and not see the things that give us genuine happiness.
NO matter what you're going through or just having a hectic week, don't forget to show and give some love to the people that matters the most.
My nephew and nieces are my happy pill. Who is YOUR HAPPY PILL?