ULOG QUOTES 7 - Risking Everything For A Dream.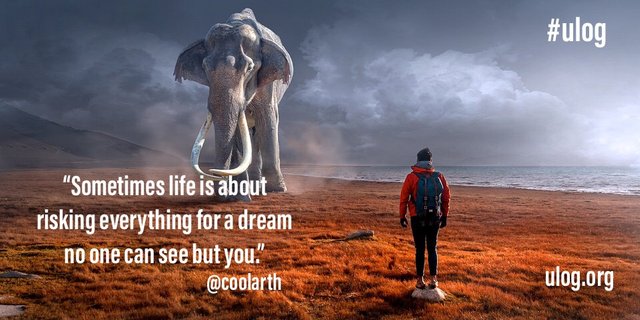 Hi Uloggers!
This is my #ulog-quotes for today.
"Sometimes life is about risking everything for a dream no one can see but you."
Everyone has his own dream to reach. Either big or small, every dream would surely make a person happy when it comes true. How difficult it might be, everyone aspire to fulfill it and make an effort to the fullest. Everyone has his own unique dream. You alone can make it happen. You just need to believe that you can accomplish it no matter what happen.
Don't loose your grasp on those dreams and always pursue it. It takes much determination to overcome all struggles but in the end, it's how you see it matter. Courage in accepting failure and strength to carry-on will help you attain what you really desire in life. Don't be deceived by the opinion of others, always look to what your heart tells you.
Until my next #ulog-quotes everyone.
Your Ulog Owl,
@coolarth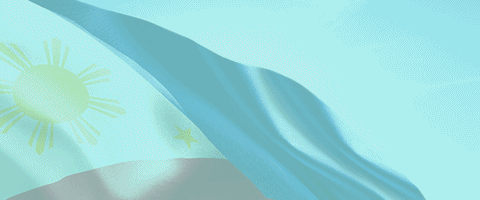 Join our team #unlisteemersph and follow our team @unlisteemersph
We greatly appreciate the help and support of #steemph, #steemitachievers and #steemitfamilyph
Please support @surpassinggoogle vote him as witness, type "steemgigs". We also support his other brainchild projects such as #untalented, #steemgigs, #teardrops, #steemsecrets, and #ulogs.
Please visit my personal blog COOLARTH
======= ======= ======= ======= ======
Do you want more upvotes?
You can avail of our UPVOTE SERVICE.
We are glad to provide you with our services. Thank you.