DAILY INSPIRATION FOR STEEMIANS: THE SON OF GOD CHOSE TO LIVE AMONG US
Jesus must have seen the suffering of His beloved creations caused by the transgression of God's commandments. God the Father had seen it too and decided to save the world. He had to send His only begotten Son to do the task knowing this mission was not a walk in the park. But Jesus never had a second thought. The world is worth saving.
So He decided to live among His creation. He was not going to be some kind of a superhero of some sort but chose to live like His creation. He became flesh to become an example to mankind. He was vulnerable to sin just as any human being. But His constant connection to God the Father was His source of strength to resist the devil and overcome evil with good.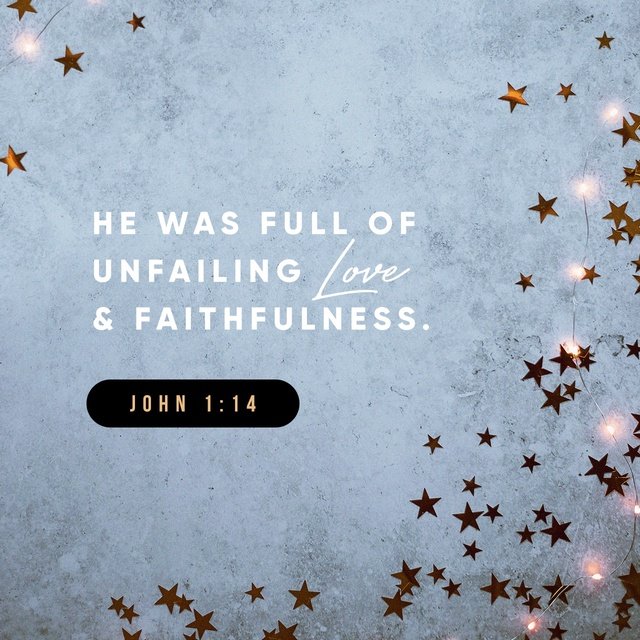 His quest to save the world was not the way of man. He healed the sick rather than inflict wounds or diseases. He fed the hungry rather than rob them of food. He showed mercy and love rather than hostility and contempt. He was faithful to His beloved creation, man. His sacrifice could not be understood by mere minds. Only those who truly believed in Him were given the wisdom to understand such a great sacrifice.
And the Word was made flesh, and dwelt among us, (and we beheld his glory, the glory as of the only begotten of the Father,) full of grace and truth.
John 1:14
https://my.bible.com/bible/1/JHN.1.14
Upvote and Resteem, pretty please...
FOLLOW
@cjclaro
if you are blessed by God's Word today or you are into rainbow, sunset, golden hour, black and white, macro, rain, nature, or smartphone photography and just about anything on photography.