Blessed are we who suffer in the name of Christ for we bring glory to God. The happiness that the world offers is temporary just as our suffering for Jesus is also temporary. When all our trials are over, we are assured of everlasting peace with our Lord and Savior Jesus Christ, the peace that the world cannot offer.
I would walk in a storm with Jesus beside me than be sheltered in a shelter that leads to nowhere but destruction. I'd rather take His yoke for His yoke is easy than enjoy riches in this world and lose my soul.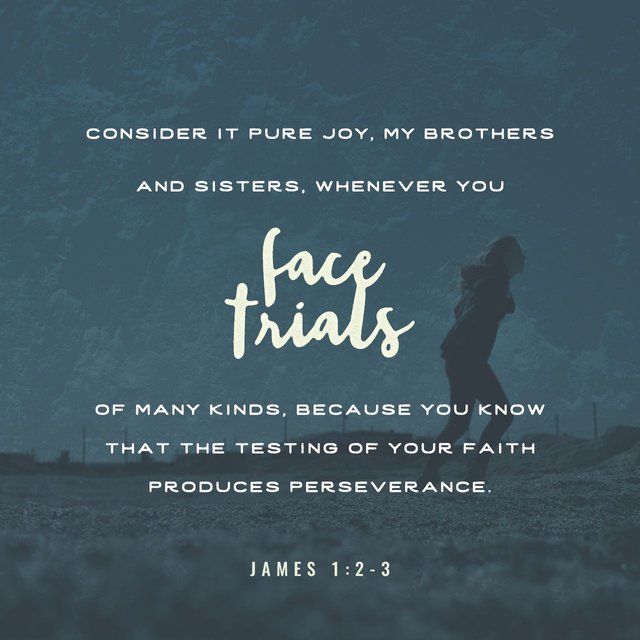 My brothers and sisters, let Jesus come into your life and make His suffering your suffering. His joy will fill your soul and you will not want anything in this world. His joy will carry us through all trials and tribulations for His love for us will never let us go.
Consider it nothing but joy, my brothers and sisters, whenever you fall into various trials. Be assured that the testing of your faith [through experience] produces endurance [leading to spiritual maturity, and inner peace].
JAMES 1:2‭-‬3 AMP
https://bible.com/bible/1588/jas.1.2-3.AMP
Upvote and Resteem, pretty please...
FOLLOW
@cjclaro
if you are blessed by God's Word today or you are into rainbow, sunset, golden hour, black and white, macro, rain, nature, or smartphone photography and just about anything on photography.