Past can never be back unless time machine exist, however the memories are the only thing that we have that we can go back in times by just recalling and remembering the moments by means of photos,videos and letters.
Remembering the past somehow will help you to realize how you've changed and what you been through. Let me share with you some of my old photos with my friends and who are we now?
Meet my best friends, Farren and Sheila ( me at the middle ) it was taken on 2009.

I was surprised when these photos was shared by my friend sheila in our group chat, the memories we had is still very fresh and i can still remember this old times.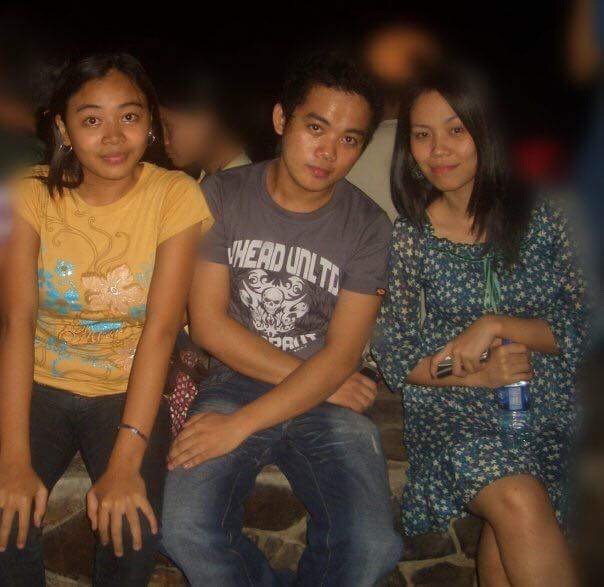 These photos was taken 10 years ago, when i was 19 years old. These people are truly part of my college life, they are my best friends where secrets are being shared and as well problems are being discussed. They are just few of my true friends that even until now they are still real and true in the world of friendship.
This moment happened at the Boulevard Dumaguete City, as i can remember it was month of October where the city are celebrating the Buglasan Festival. We are still young and free at this photo.
Time passed by so fast, after 10 years these two are very successful in their life.

These was the time when we still dreaming of our future and yet, we still don't know what we are after 10 years.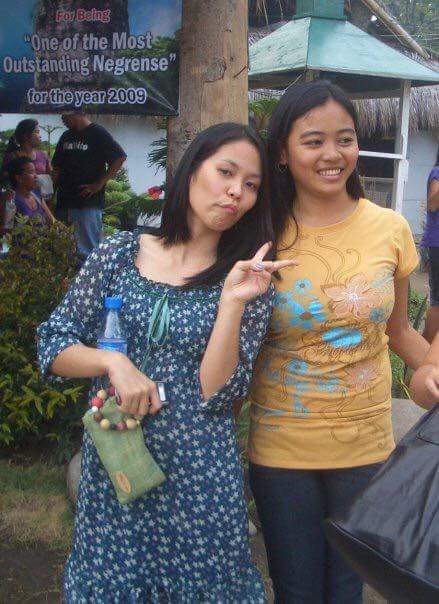 We are classmates in college and all are graduated at the same course, we are graduated as English Major at St Paul University. We took that course but we never knew how this course will bring us in the future.
After 10 years we are happy to see them having a happy life and a happy family....
After 10 years, here we are...

Success is indeed will determine the actions youve made for the past 10 years, it will surely define who we are today.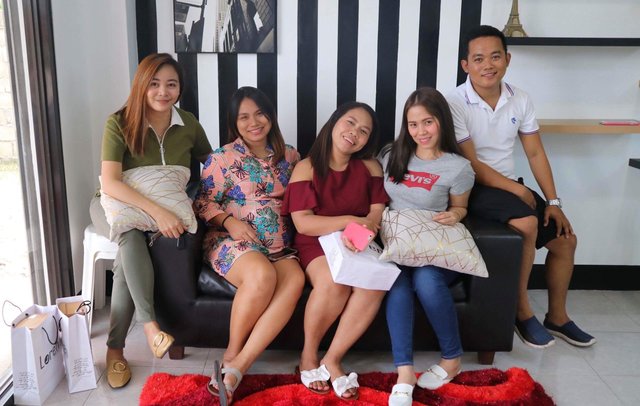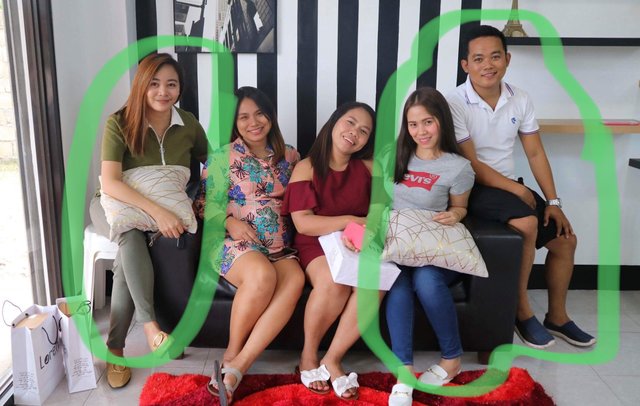 source: Photo taken using my iphone 6 ( L - R Farren, Marriane, Joy, Sheila and me )
Ok, not to brag you how much these people are achieved but instead to share to you how they been through to achieved their dreams.
Farren, was an online freelancers where she dedicated most of her time working online and making money out of it within the comfort of her home. She is still single at age of 29, she is happy with her family ( mom and dad ) and glad having a lot of loual friends. Farren is well equipped with knowledge related to online opportunities, she is working as Virtual assist. in one of the company abroad even if she is still in Philippines. Today, Farren is enjoying life and career. Today, she got her own car, a house and own company.
Sheila was once an innocent pretty guls, for 10 years she been a lot of challenges, she was working from different companies but being a business minded person pushed her to have her own company. Today, she have a very sucessful companies which is the Belissima, selling beauty products and the newly opened Shoes store which is the Sheila chaussures. All efforts are being paid off.
Yours trully, i am a simple and soon to get married person. Same with farren i been dedicating my time to make money using internet within the comforot of my home. I been doing a forex trading for a 2 years, i owned several blogging sites earning from google adsense, i been a freelance writer, online marketer and lately i am doing cryptocurrencies mining and trading bitcoin and i also build up my own small business venture which is the pixel zone graphic and arts and also a food cart business.
Like what ive said, every efforts and actions we made from the past will determine who you are today.