#Ulog # 11 - My Day (051918)
Hello Fellas
I was not that active lately here in steemit, having 1 or 2 posts in a day. I don't feel a hundred percent lately, I'm not sure if it's because of migraine, my eyes, or lack of sleep(having 3-4 hour of sleep).
So how was your day guys?
Hope you're doing fine. Oh, this is my ulog, allow me to become a celebrity this time,lol, just kidding, sometimes we need to smile even if you're "carrying the world on your shoulders"
My day started really early, I woke up at around 4:00 AM I fell asleep while washing my clothes last night at around 1:30 AM, so I continued doing my laundry as I woke up, then I remember today is Saturday, I remember the Steemgigs Talk Show on its discord channel, so I made a short tutorial on how to join Steemgigs Discord Channel, You can watch it HERE. I hope it can help those newbies and don't have idea about discord. After posting I went to the city together with @el-dee-are-es, her work starts at 7:00 AM & mine at 8:00 AM. I still have time for breakfast.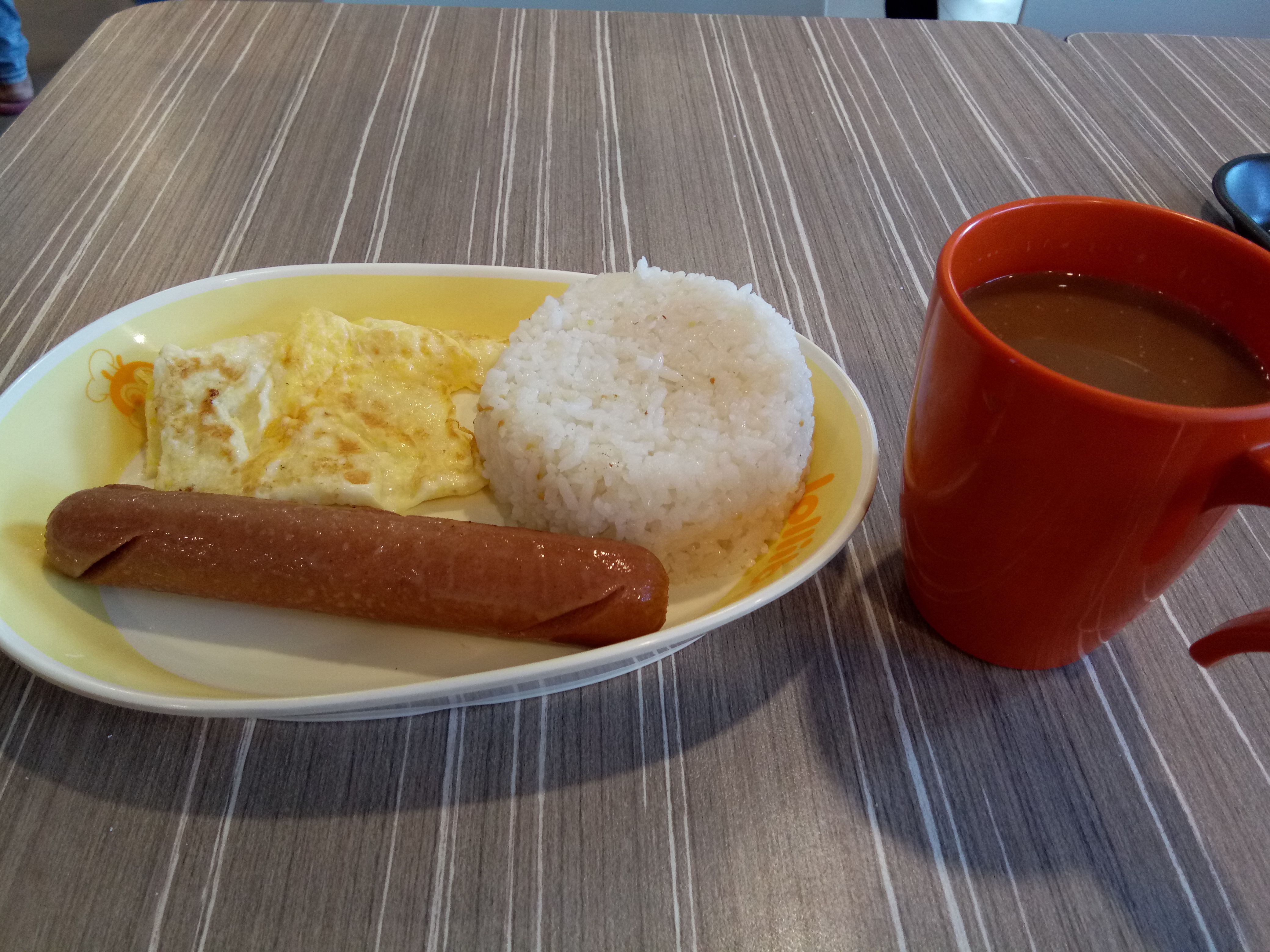 I actually don't know what to eat, I just decided when I'm on the counter, but when the crew gave my order, I don't want to eat it,hehe, I'm craving for tuyo, but I got no choice but to eat it.
Then I went to work, and I'm not late:-). I just stayed at the office the whole day, not so productive, Just did some reports, it so hot in the office, the capacitor of the aircon was burnt and need to be replaced.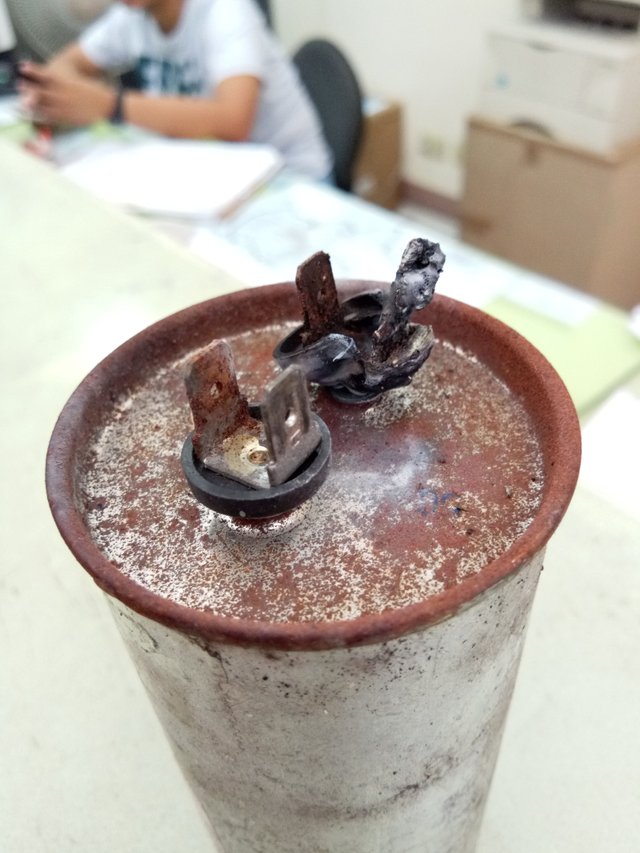 That is the capacitor and the girl on the background was my friend & workmate @katrinelaparan27, she is a steemian also, hope you follow her and show some goodness:-).
I was so sleepy the whole day but couldn't sleep 'coz I'm at the office, if only I was on the field and have a long trip, I could sleep.
After my work I went to a mall nearby, and tried to avail a phone from a retention program in a Network Provider, but was not able to make 'coz the photocopied License I brought doesn't include the back of the ID where the signature is, after I stayed at the atrium.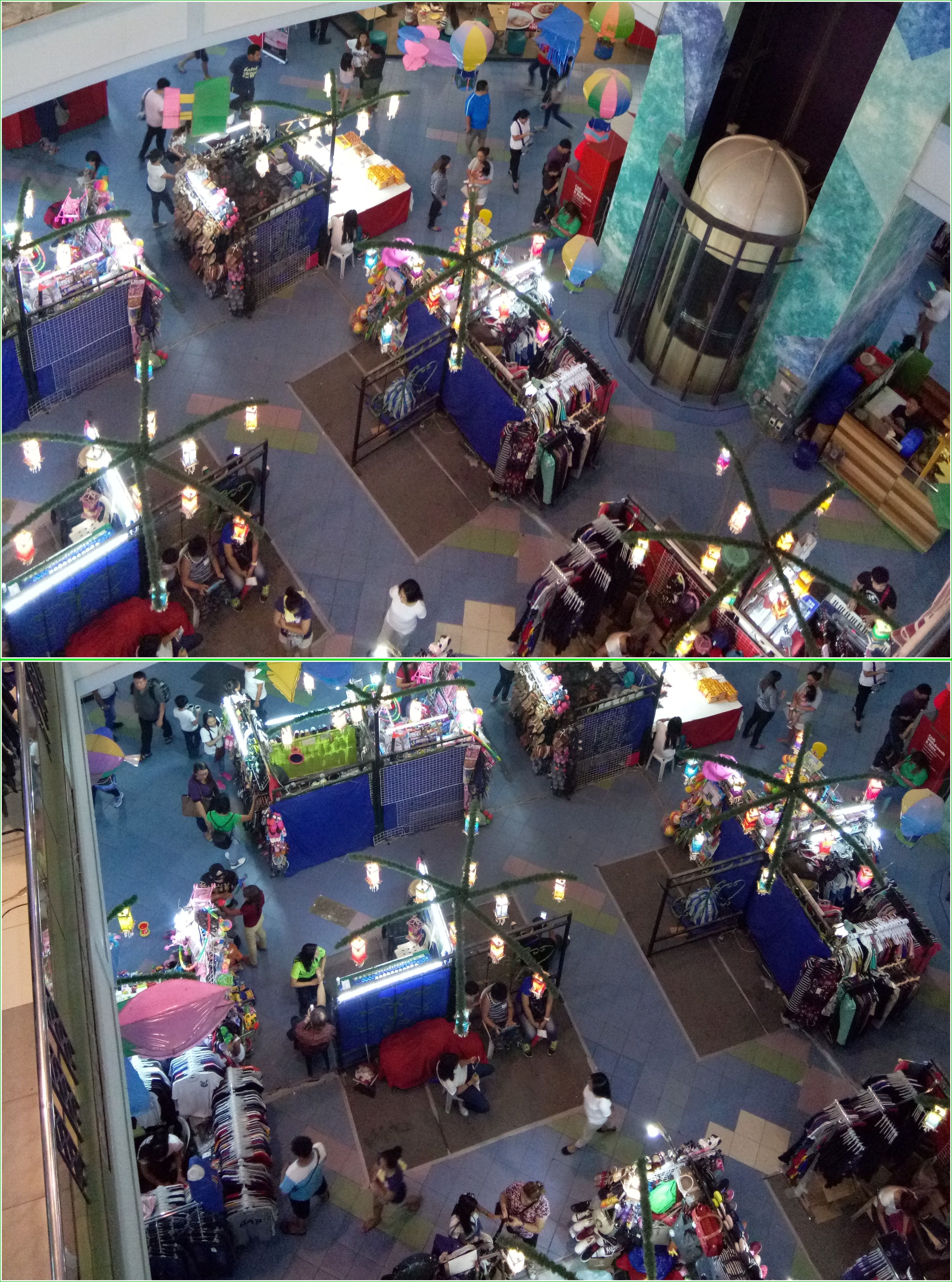 I was o sleepy so I played NBA 2k18, I got 2 games, the first one was my first game against Golden State Warriors, that team really is so hard to beat, the second was against Denver Nuggets.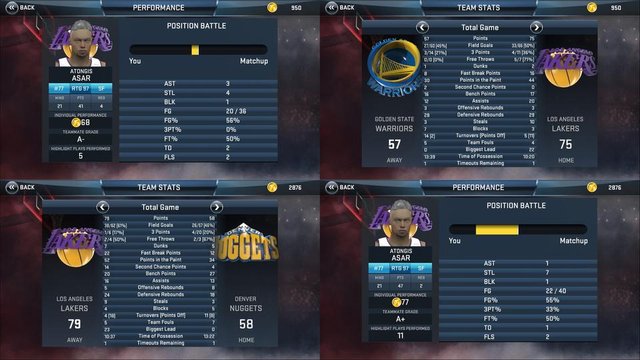 That make me tired, so I took some snacks. Congee with Fried Siomai as toppings and Fried Isaw, I really love that fried Isaw.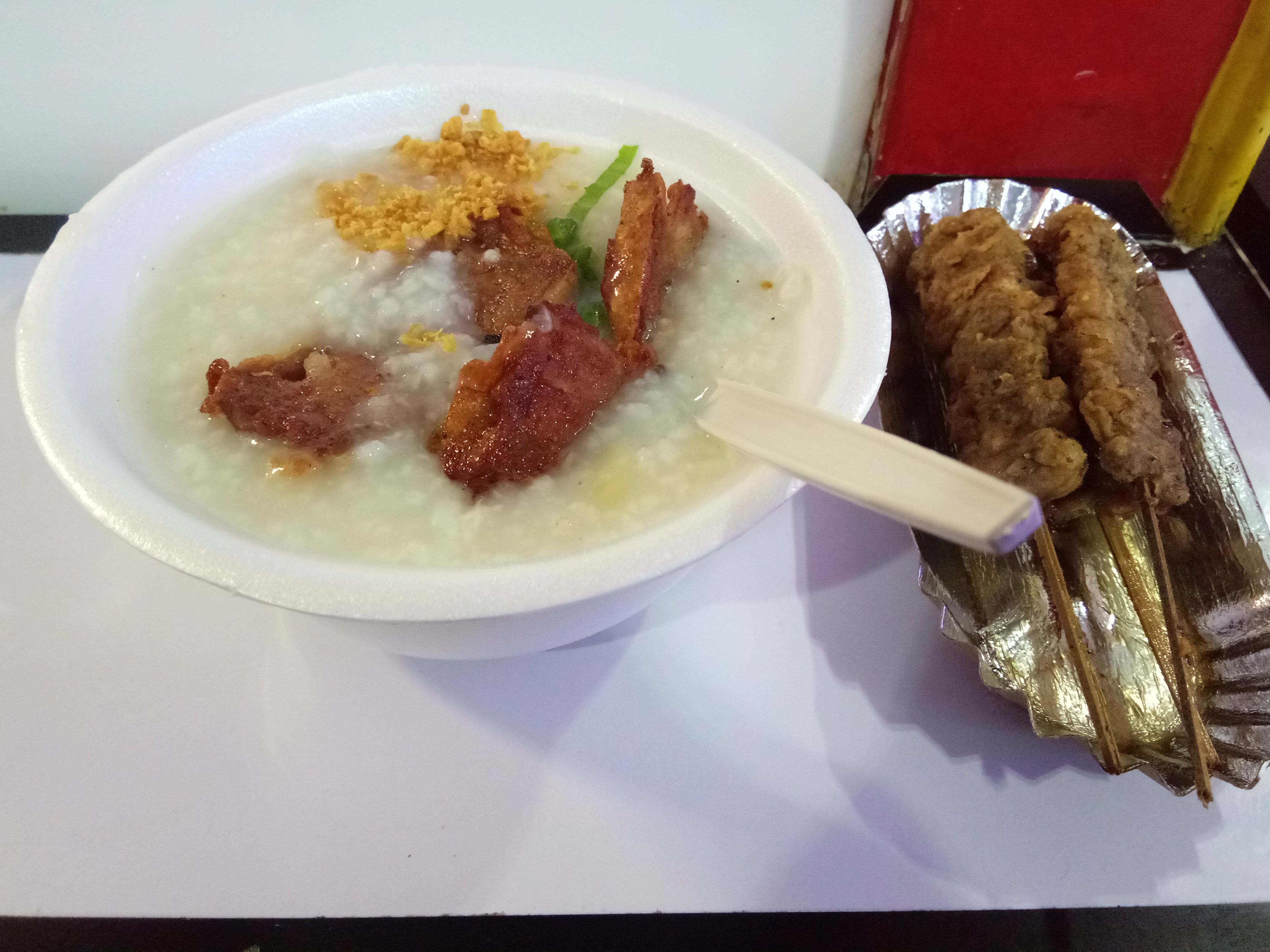 As requested by @el-dee-are-es, I bought her Yummy Tuna from Plato Wraps Stall.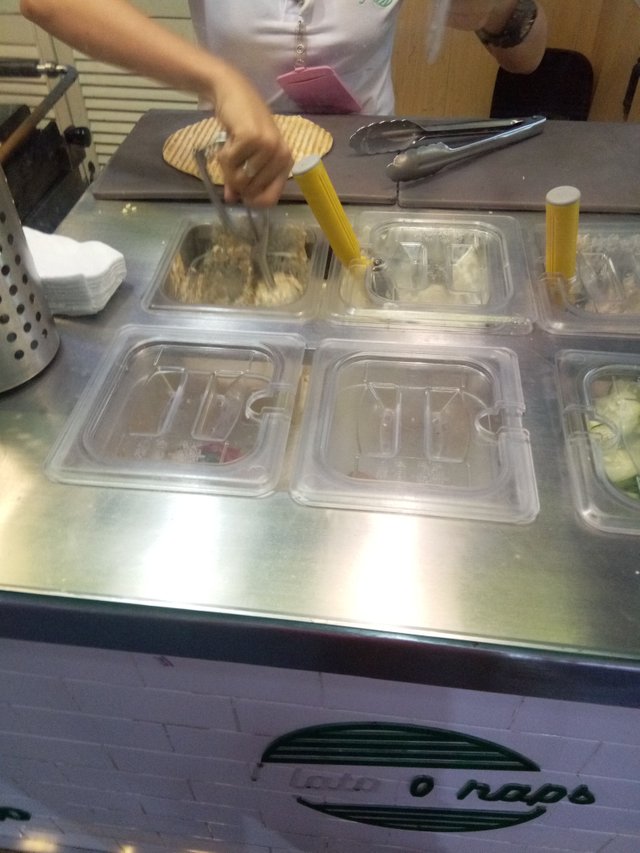 I got home a bit late, I really am not feeling well, feeling so depressed, I hope I'll be fine soon.
Now that it's already late I couldn't sleep, I'm just listening to some music in youtube and I found this:
I love that song even playing that several times it's ok for me now.
More than 30 minutes from now the 4th Steemgigs Talk Show will start, I don't know if I could attend, or maybe stay for few minutes until I fell asleep.
For those who want to be on that show you can join here: https://discord.gg/2RWUzZ
You can also watch the video I uploaded in dtube, CLICK HERE.
That's all for now, Thanks for dropping by!
@atongis ASAR
Certified Ulogger
note: all photos are mine, video source
---
To know what #Ulog / #ULogs is click HERE & HERE
---
Connected with these wonderful steemians
---

To show some appreciation to the guy called @surpassinggoogle for his generosity & kindness,
Let's support him as a witness by visiting https://steemit.com/~witnesses and vote him,
type "steemgigs" at the first search box.
Or allow him to vote in your behalf visit https://steemit.com/~witnesses
type "surpassinggoogle" in the second box as a proxy.

---

---