Ulog #14: My Bed Time Thoughts about Friendship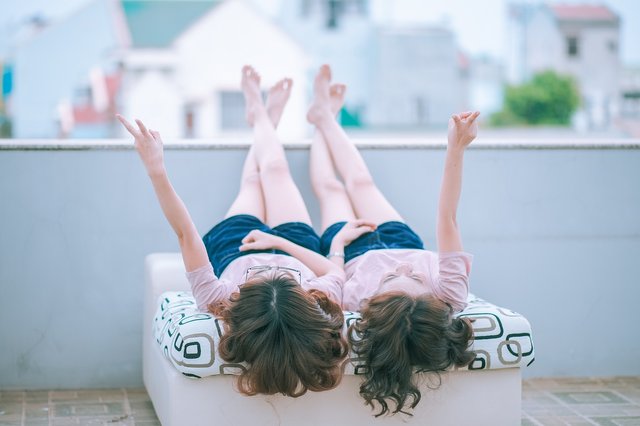 Every night, as I lay down on my bed, I always try to recall the highlights of my day. These are the times when I ask myself these questions:
Did I make an impact on somebody else's life today? Did I inspire someone today?
Are my actions today in line with my long term goals?
What did I learn from pole today? Am I a millimeter closer to my splits?
Am I good sister today?
Am I a good leader today?
Am I a good lover today?
Am I a good daughter today?
Am I a good friend today?
There were series of events lately that made me ask the eighth question over and over in my head, recalling what I have done (or haven't done) that lead to heartbreaking episodes with my friends. I don't want to go in to the details of the matter as I would prefer (as always) to keep things private, but let me share to you some of the insights I had from last night's reflection.
1. Common values are not necessary to start a friendship but for it to last, values cannot be too divergent

You can't impose your friend to prioritize your friendship before her principles and values. Respect to these differences is important. Friends of different values may help you reevaluate your own. However, both parties should share the value of commitment- commitment to each other's happiness. If you don't share the same value, friendship will be too volatile.
2. Shut up and Listen

Most of us oversee the importance of being a good listener. We all have this need to be needed. Sometimes we satisfy this need by attempting to solve our friend's problem. However, often times, our friends do not need us to provide solutions–though it's very tempting to do so. They just need someone who's willing to listen without judgement.
3. Confrontation may be uncomfortable, but necessary if you value friendship

There are people who want to deal with differences and confront issues head-on while others avoid confrontation at all cost. I have always been a believer of resolving issues in a calm demeanor to settle matters without creating conflict. Because of this belief, I usually have negative thoughts about people who avoid confrontations.
However in our lives, we have friends who do not share the same values as ours. We all have different experiences, personalities, thoughts and values. I realized that these differences should be treated with respect. A person who avoids confrontation may do so for several reasons and doesn't necessarily make him a bad person nor a weak person. Someone may choose not to confront because he thinks that a relationship is too valuable to risk with the damage of a potential conflict. Others may have bad experiences with confrontations in the past that made him realize it's not worth the energy.
No matter how uncomfortable confrontations may be, when we value friendship, each party has to accept that confrontations may come necessary. We don't live alone. To coexist with other people and to keep our friends, we have to make the sacrifices of doing things that may make us uncomfortable and vulnerable.
Articulately defining problems and communicating opinions while setting aside judgement, blame and emotions are important to prevent small differences from escalating to greater conflicts.
4. Always be mindful about conversations that should not be taken lightly

As Captain Kirk of Star Trek says "There are no no-win scenarios". It is important to recognize conversations that may result to significant changes in situations and feelings. When we recognize these kinds of situations, it is important to establish a "safe-space" even in the presence of strong emotions. It is always possible to come up with a win-win resolution for every differences. If we fail to handle these conversations properly, it may lead to unwanted behavior or worse, broken relationships.
How about you? Have you been a good friend today? Life is short. Let us keep our friends close.