A FORWARD FOR #ULOG: MY PERSPECTIVE
This post is my thoughts on the new theme of @Ulog and I am dedicating this post to every #Uloggers in this wonderful platform and @surpassinggoogle
MY CONFUSION
How much is too much?? This question haunting me for a while, As my time and dedication level with steemit is on a steep rise sicne last few weeks or months so the relevance of my question getting also on the higher side now. On a lighter note I am referring to my own posts, it doesn't makes me satisfied to post daily on photographic contests though I try my level best to make each of those posts interesting with some write up so that it qualify it as a Quality post
While swimming daily in this great ocean namely STEEMIT with utmost dedication making me inferior some time especially when coming across some whales and dolphins with their extremely delightful posts that covers almost all subjects in the universe. Along with the same it is also realized that some posts with any real value is appreciated, acknowledged where some excellent, high quality stuffs are dying a premature death with zero votes. These things forces me to ponder about changing the way I should approach steemit everyday, especially on the posts that I am creating not the comments for time being.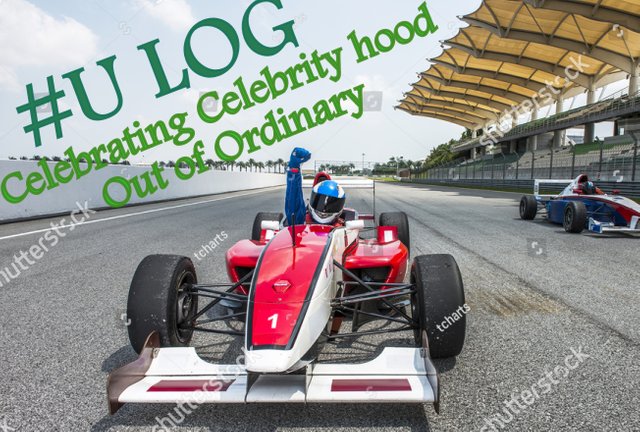 MY DILEMMA
I am neither a writer, a poet nor someone who could easily make an interesting review of a restaurant or to make an instant haiku and nor a professional blogger though I try my best to publish occasionally posts that may considered to be worth notable like travel stories of places that I visited, once in a while some haiku or a story etc. But for me to sustain here - in this ocean where plenty of whales and dolphins are ruling - in the long run, there was really some sort of invention required.
MY EUREKA MOMENT
And that was what @surpassingGoogle has come up with some brilliant theme that may looks like last as long as steemit exists and every steemit member could participate which means stage set for minnows and planktons, especially those newbies for whom it feels uneasiness in how to move on along with experienced and professional guys in this great platform. The #ulog Series started by @surpassingGoogle - a witness in the platform @steemgigs - is a stage set for making celebrity out of ordinary.
Our world and obviously this wonderful platform having enough people who could share stories of good deeds that they carries on a daily basis which would definitely inspiring and others who may in need some ears for hearing their painful days and the Ulog is purposefully tailor made for these people,
Simply ulog is YOU, I would like to describe it is as YOUNESS. I would like to make each day but intentionally for the time being refraining from it because the days are normal, as I said there is no YOUNESS in it, but I am thinking why could I start with a term #EXULOG in which I may start sharing my past in separate posts as there are plenty. May be I will later.
For the time being let's enjoy the celebrity status off ordinary people through their #ULog
THE WAY FORWARD
The statistics shows (as i am copying from this post) https://steemit.com/steemit/@surpassinggoogle/ulog-see-how-many-various-paradigms-can-be-coded-in-simple-looking-steemit-post-to-understand-how-much-goes-into-a-steem-based
#ulog is the freshest of them (my projects) and just weeks old and #ulog produced 2029 posts and 6k plus comments after just 6 days since its birth etc. Now, even if 50 percent is considered quality etc, that is a good start because there is a grand picture etc
And that is the way forward now. So dear friends, join the party, Enjoy it and support Lets make everyone's day the #ULOG a things to celebrate.
Your response to my thoughts are highly apprecaible.
Best regards


If you would like to support an extra witness and you would like to support please do for "steemgigs",
To vote witness, simply visit https://steemit.com/~witnesses and type in "steemgigs" into the first search box for witnesses or simply click Here to do it on one click!
If you want to make witness voting decisions on your behalf by @surpassinggoogle, simply visit https://steemit.com/~witnesses and type in "surpassinggoogle" in the second box for proxy.