Well yesterday was quite the eventful day, woke up to my first curie which absolutely made my morning, and set the mood for a great day.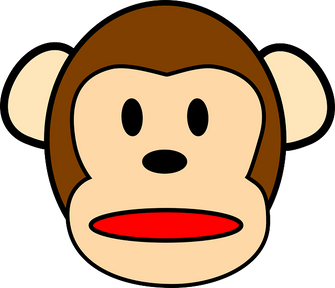 ---
Surprised Monkey - by Clker-Free-Vector-Images - CCO, pixabay.com
---
Coincidently enough though, it happened the same day I resumed my studies. Oh yeah, I had taken a break from school for some time now, due to reasons I won't be going into, but now I'm back! What kinda sucks is that, since I changed majors I have to restart all over again. From BBIT(Bachelor Of Business and IT to an only economics related one, will be between Finance, econ or marketing. Yes, restarting from scratch is a huge bummer but, what can you do?

Ok I lied, except for the curie, the day wasn't that eventful. The first day of school was, well normal, and the rest of the day was too. But, I probably just didn't notice that much because I was so over the moon, because of the curation. And I still am!

For today plot is, I'm about to head to school in a few then in the evening try and hit the gym. Been slacking off again. Smh And other than that, nobody really knows.

Well, this marks the end of this ulog but before leaving, I'd like to once again thank the team of @curie. You guys rock!! And until next time,...


PEACE!!
---