Good morning # steemian, i would like to share what I prepare for my breakfast today. I make a vegetable fried rice. It's so delicious and healthy, andit'ss so simple to prepare.
Here' s what you need:
Cooked rice
Green peas
Beaten eggs
Corn kernel
Carrots make it cubes
Salt to taste
Oil for frying
First,​ take a pan, put an oil and make your eggs as scrambled then put your cooked rice continue mixing, then put your carrots ​,corn kernel and green peas, continue mixing , put salt to taste till its done.arrange to your plate and serve with hot coffee.
Dont miss your breakfast coz food gives us energy.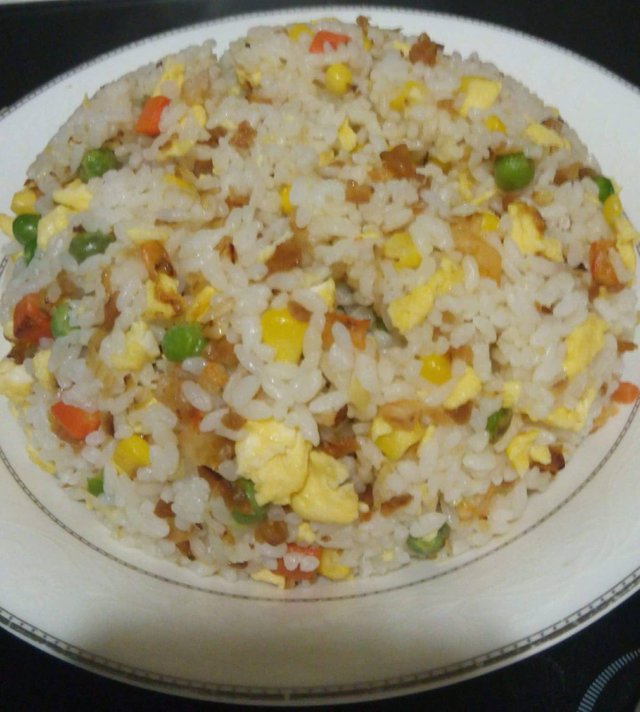 This is my #ulog for today. Thanks for reading #steemian.
Have you voted your witness?
Consider casting your witness votes for @steemgigs (@surpassinggoogle), @precise, @cloh76.witness, @ausbitbank and @curie who have been adding an invaluable contribution to the community.
To cast your votes, just go to
https://steemit.com/~witnesses