Hello #steemians, im craving for this since last week but i dont have time to make because of of hectic schedule and luckily last night i was able to made it.I want to share to you how to make a yummy mango float.
You will need:
-Mango thinly slice
-Graham biscuit
-Condensed milk
-Nestle cream
Procedure:
Take a bowl open your milk and cream mix it together till blend, then prepare your container or tupperware arrange your graham one by one make it flat then put your mango and put or spread your mix cream on top then made another layer with same procedure till its done.Then put in a fridge overnight.
Hope you will try my mango float.and hoping for your support with my post today..Thank you and Godbless.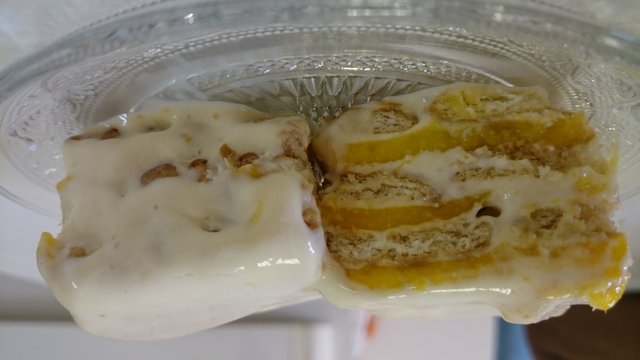 Yummy mango float