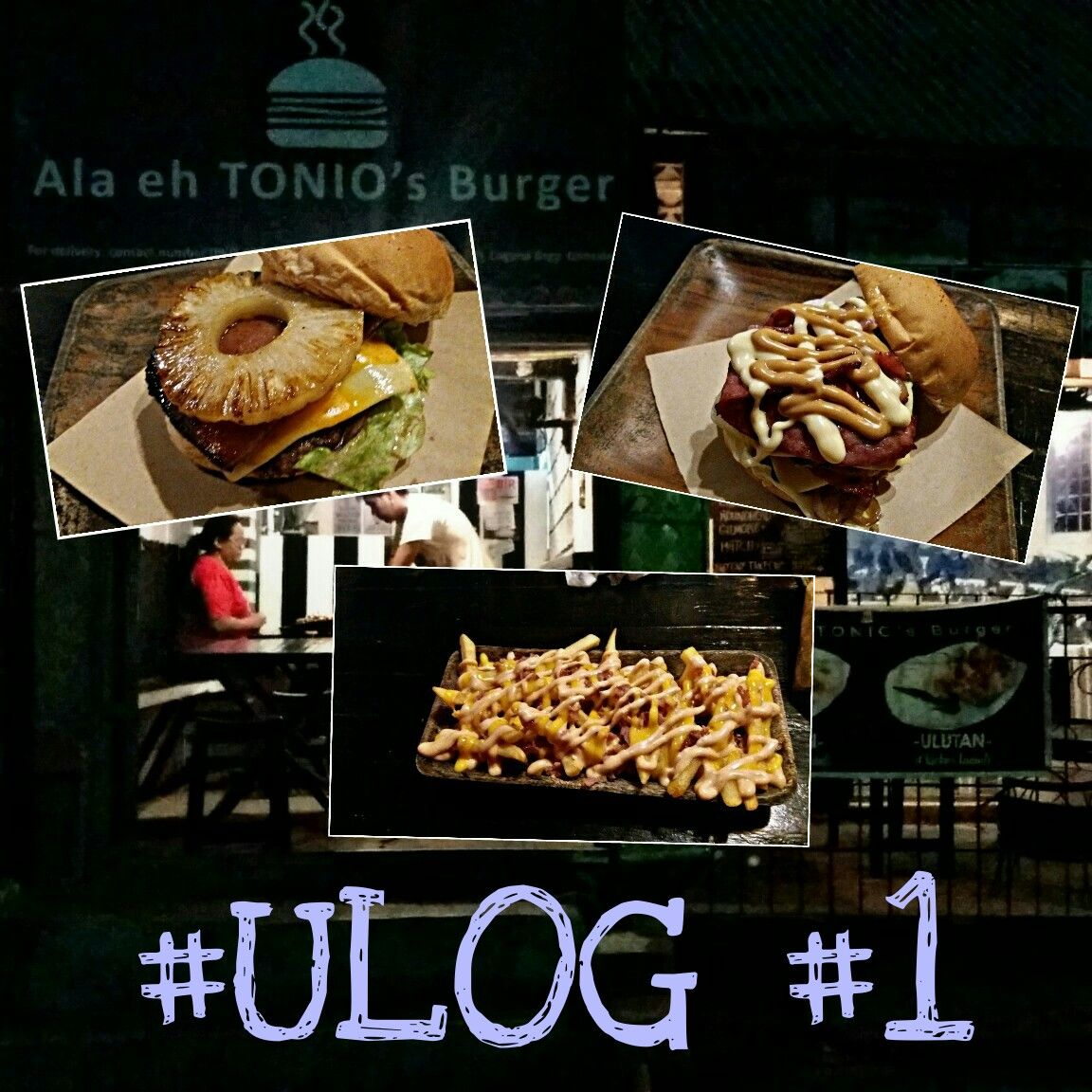 Good day Steemians!
I am back for another
FOOD ADVENTURE!!
My today's post is all about our another food adventure. And also, it is my first #ulog post.
@trishy and I went for a food adventure last night. We went to this small restaurant in our hometown here in Pakil, Laguna called
ALA EH TONIO'S BURGER.
What is ALA EH?
The word Ala Eh is a variation from the Batangas dialect. It is a well-known expression from the province of Batangas. It has no particular meaning, but in the English vocabulary or conversational context, it basically means "Well".
The restaurant was just 5 minutes away from our home. And we have been passing by this small restaurant and have been planning to eat there but there are too many people, it's as if they never ran out of customers.
As for me, I have already went there with my brother @jepoyasinas, his girlfriend and Jolla. So I told @trishy that she will like the food there so I convinced her to eat there.


When we decided to go there last night, we were lucky because it was just us. Maybe they just opened the restaurant.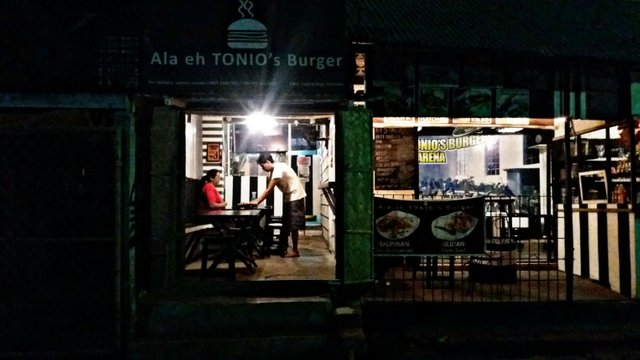 We ordered right away.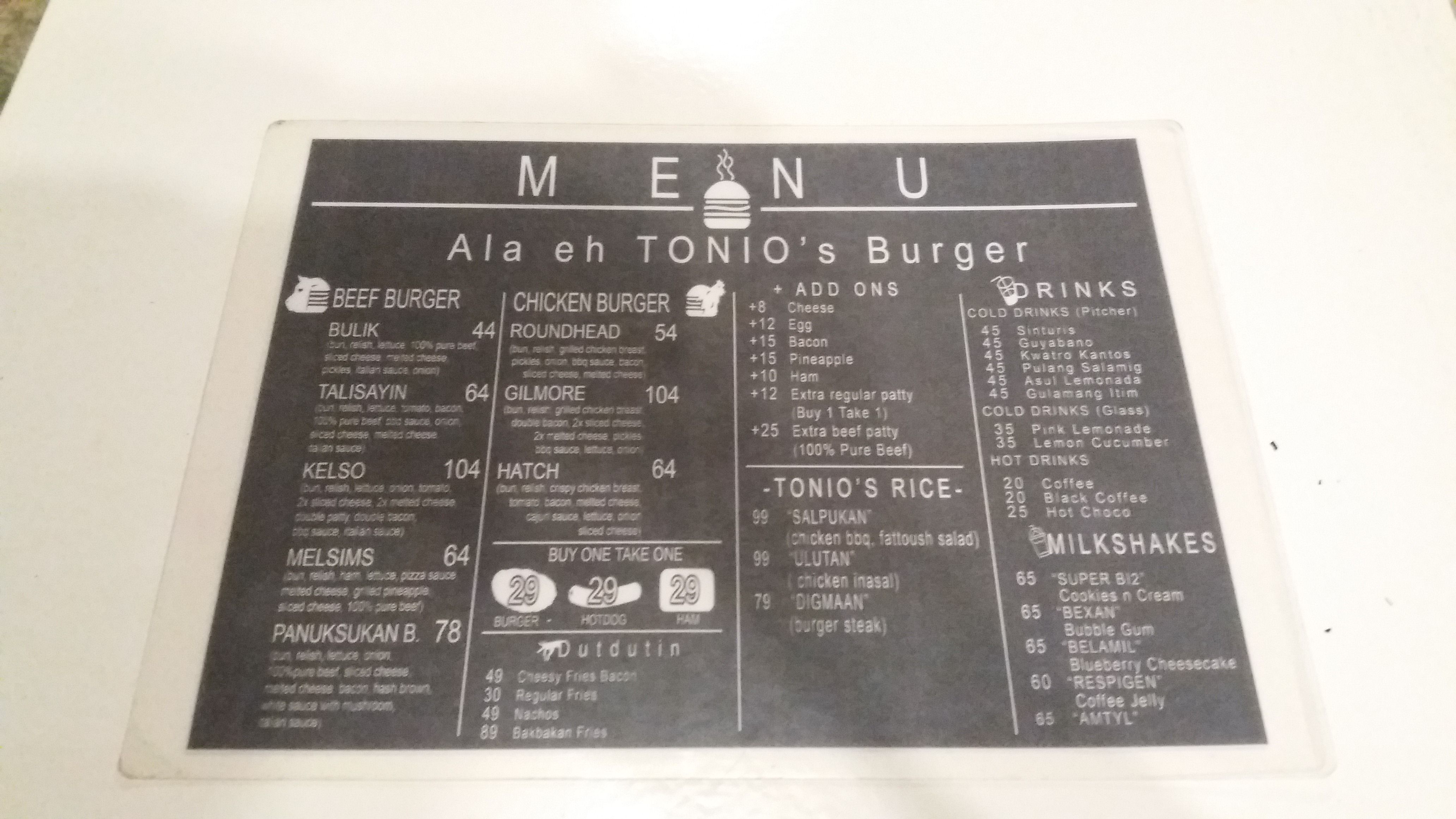 I ordered the Melsims and @trishy ordered the Kelso. We also ordered one cheesy fries bacon. Then a pitcher of asul lemonada (blue lemonade) for the drinks.
The staff took our order right away. While waiting, we took our time to look at the wall paintings. What we saw was paintings of chickens and cockpit arena. We thought that maybe the owner of the restaurant plays cockfighting.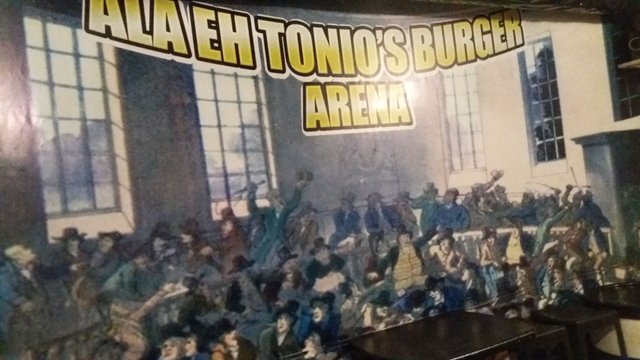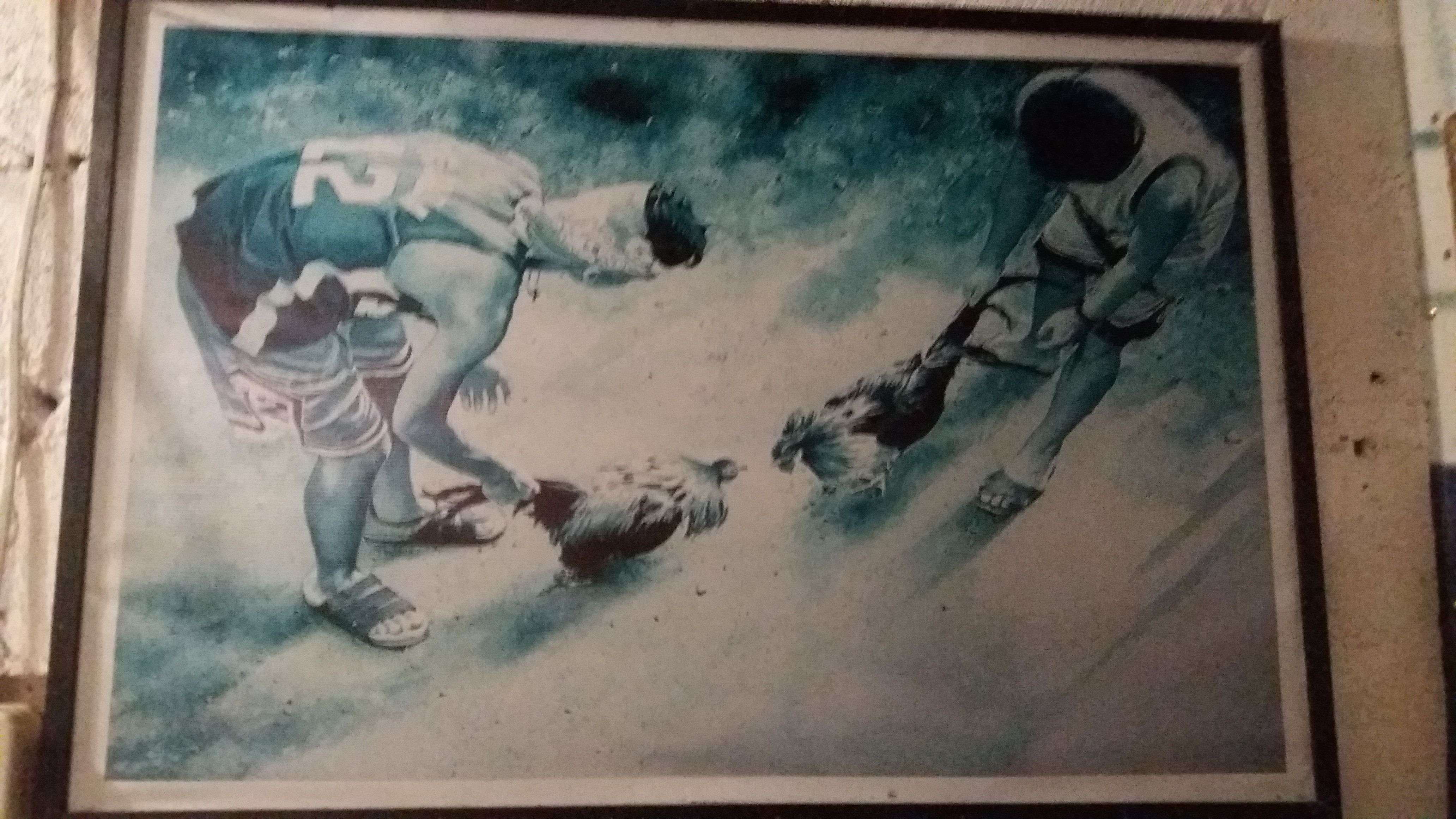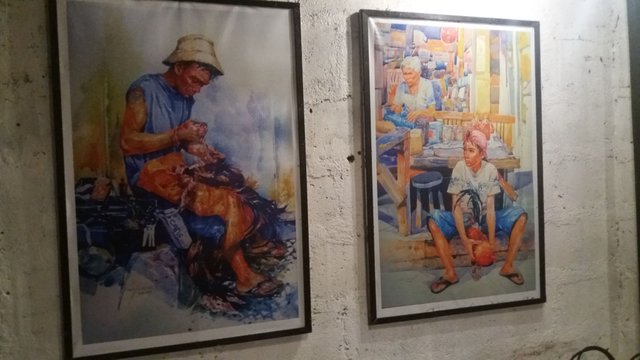 Then we saw this side of the wall. It's like some customers wrote here. Most are some funny pick-up lines and quotes.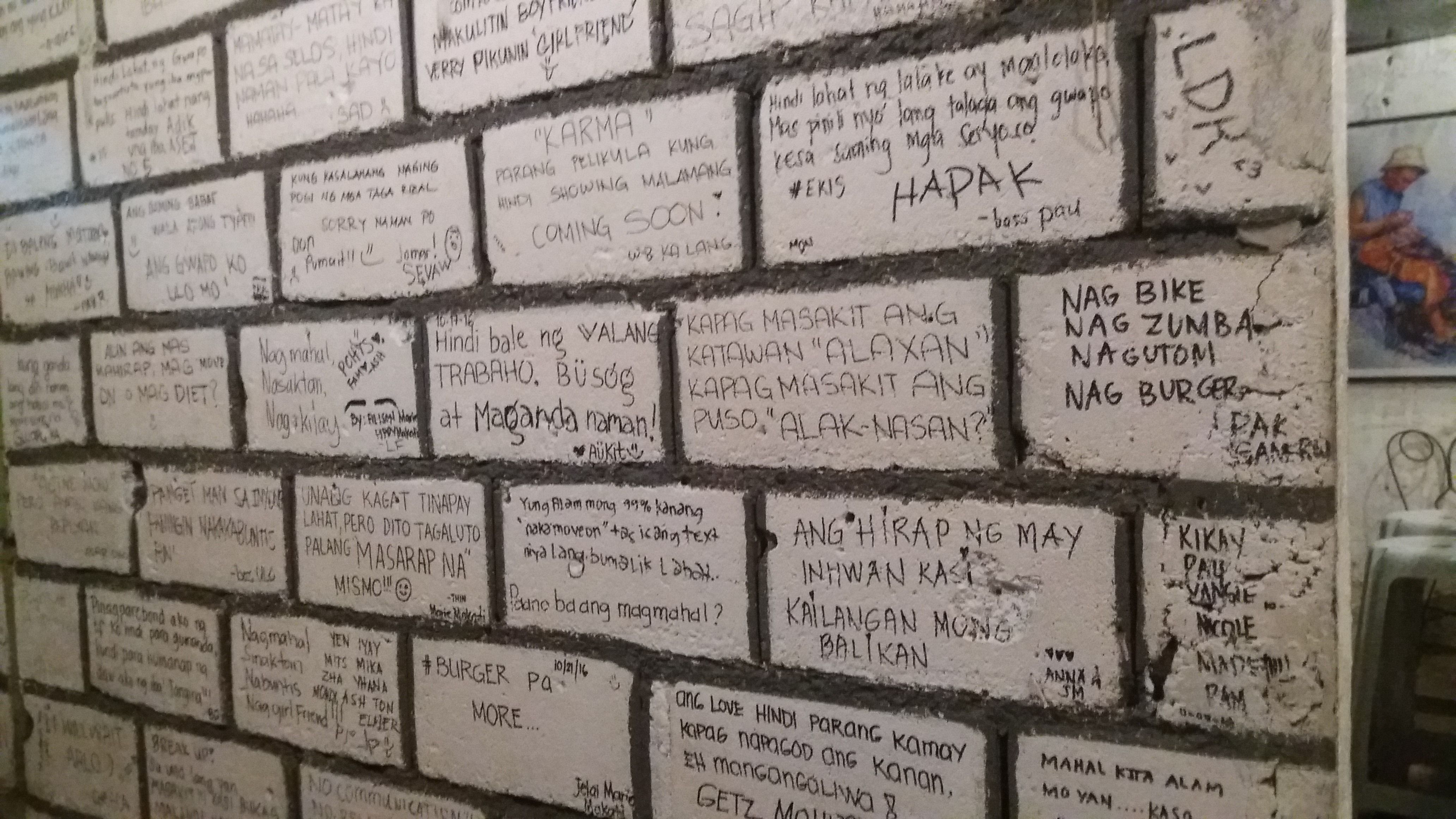 We didn't wait for too long, our orders came after a few minutes.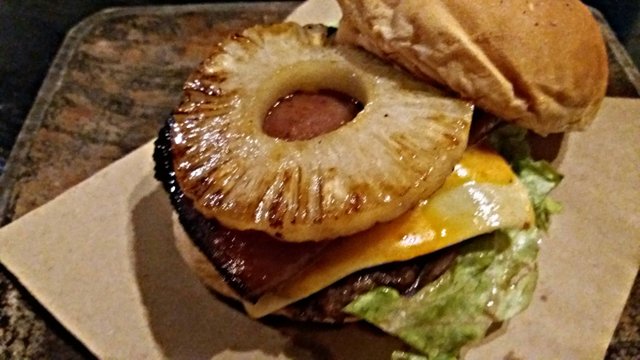 MELSIMS
This is my order. The burger consists bun, relish, ham, lettuce, pizza sauce, melted cheese, grilled pineapple, sliced cheese and 100% pure beef)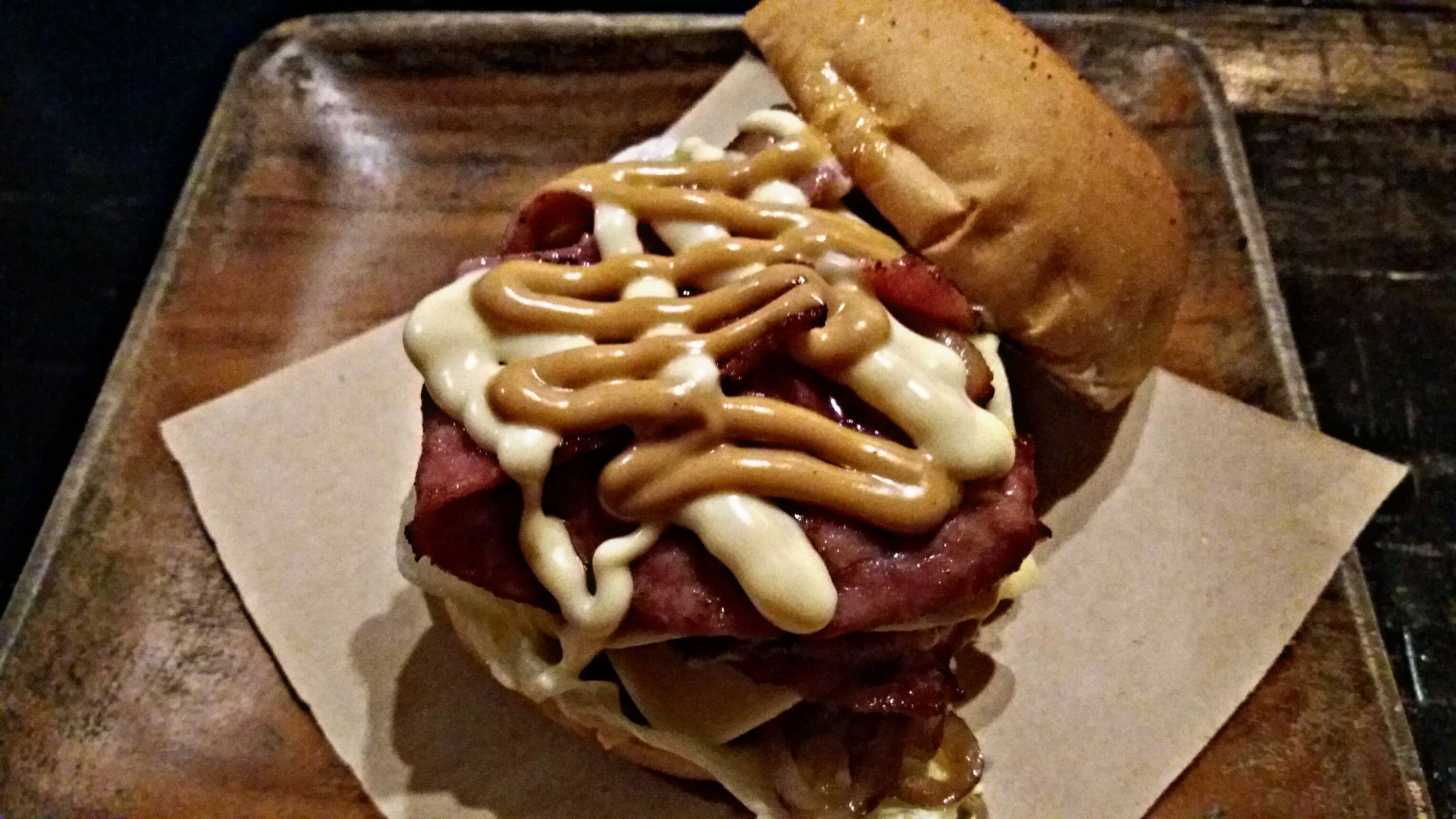 KELSO
And this is @trishy's order. It consists bun, relish, lettuce, onion, tomato, 2x sliced cheese, 2x melted cheese, double patty, double bacon, bbq sauce and italian sauce)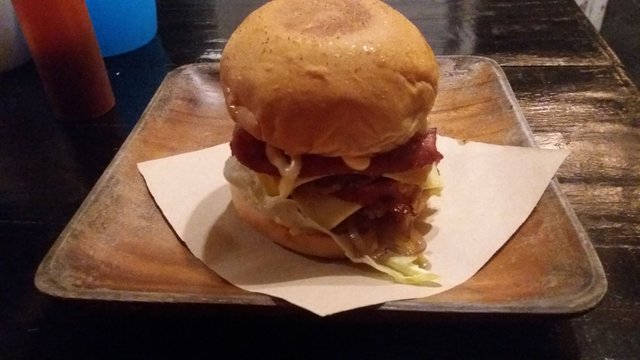 Her order was loaded!!! Everything was doubled!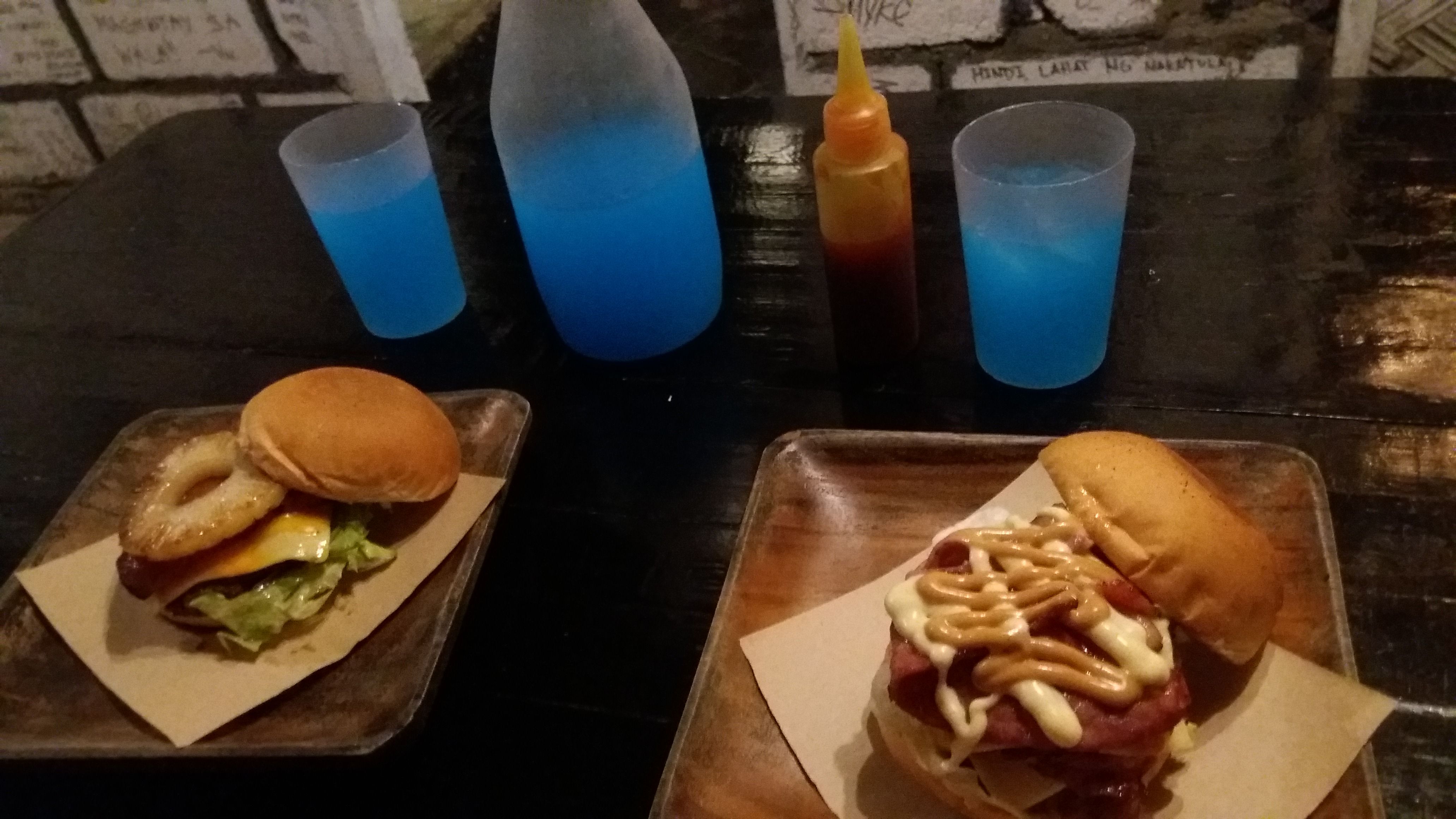 BEFORE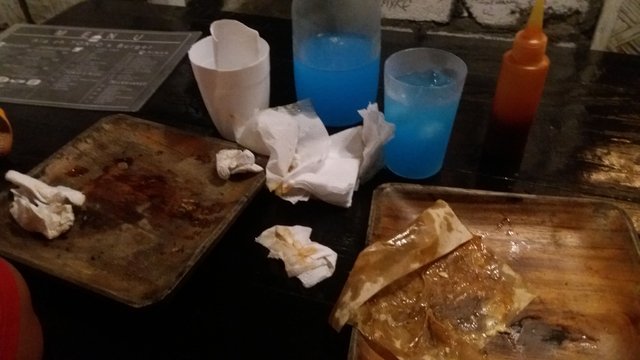 AFTER
I think we finished the burgers in less than 5 minutes!! Hahah! We didn't even wait for the fries to be served. We digged in as soon as we finished taking pictures of them.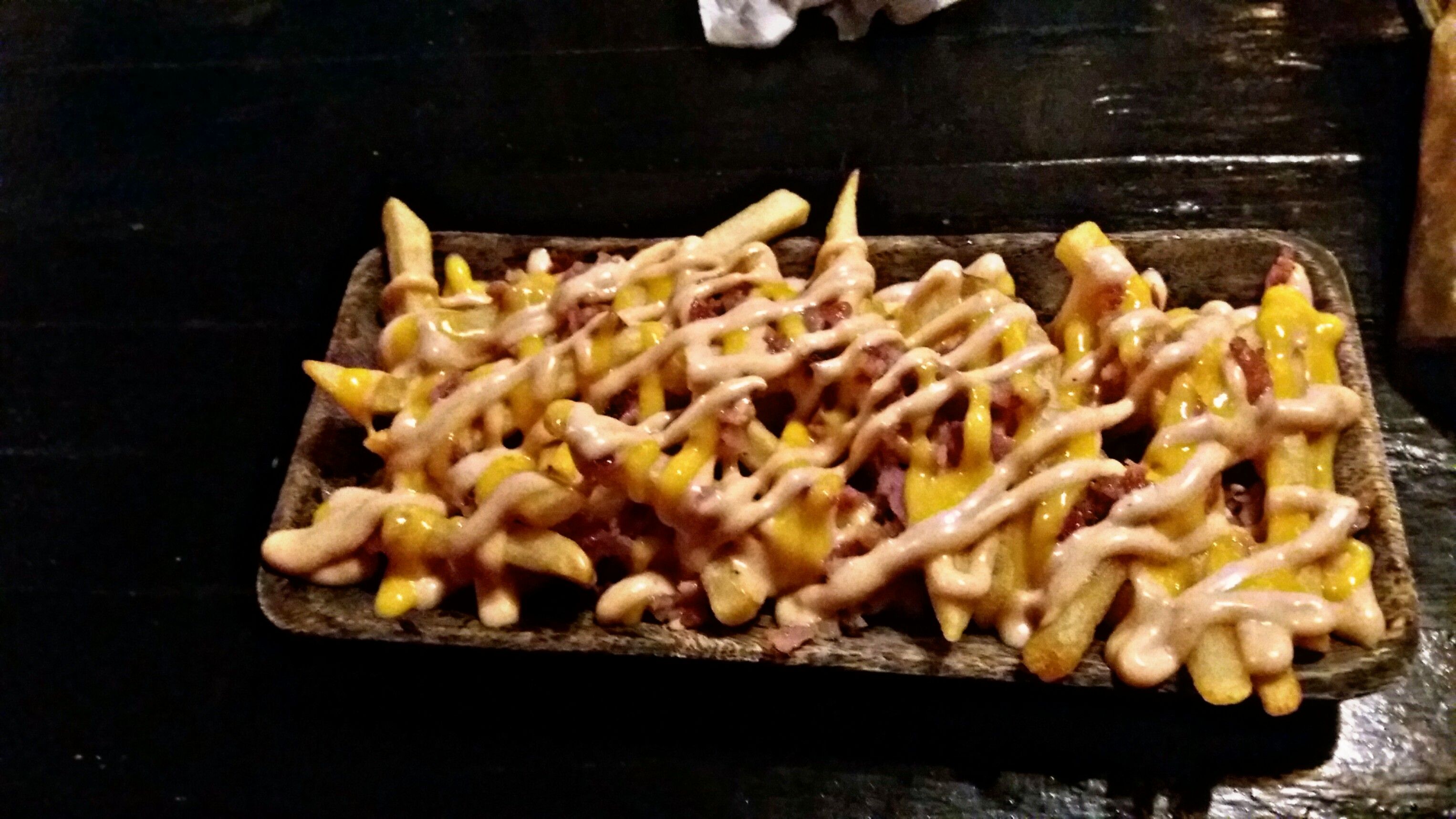 And oh, this is the Cheesy Bacon Fries
It was served right after we finished eating the burgers. So we didn't had the chance to take a picture all together.


All in all, everything was delicious!!
It was all worth it!
It might look like we spent a lot of money here, but NO. Everything only costs us Php262.00 or approximately $5. It was cheap, but the taste of their foods are so mouthwatering!
So if ever you were to visit Pakil, Laguna, I highly suggest you to try their foods!
That's all for today! Until my next #ulog guys!
THANK YOU SO MUCH FOR SUPPORTING AND READING MY POST!!!