#ULOG of the Day: A job well done!
Concluding a very productive day today!
Hooray! Job well done self!
A new opportunity on my career opens and starts today. From a 2 years working as an Inventory analyst, I decided to leverage my retail industry experience into a new industry which is BPO. Thus, I deserve to treat myself today!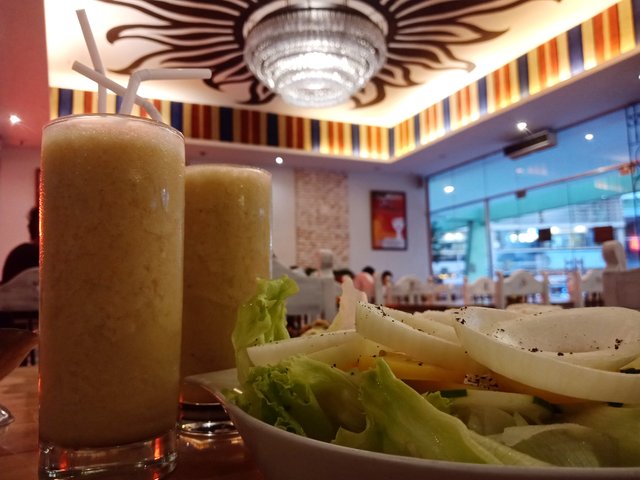 A stress buster smoothie and a lettuce salad treat for self!
Today's Realization
"Always trust GOD wholeheartedly. Leaving no rooms for doubt and fears, and blessings will always come your way."
I am just patiently waiting what GOD will give me. I always believe that his plan are always greater than mine that's why I don't want to rush things. Now, this blessing he gave me, I waited this for two years. In my experience I just applied for several company which I think fits my experience and I also look for the company's stability. I applied, took the exams and gave my best shots on the interview and ofcourse with a belief that I will just give my best shot and i know that GOD will do the rest if it's meant for me.
This is the end of my #ulog for today. Until next time. Thanks to @surpassinggoogle for this initiative which I can share my inner thought.
Thanks for today my GOD!
Best regards,
@abchro