Do you have an email address?
Have your emails been rejected bounced back while sending ?
Do you find it hard to send an email?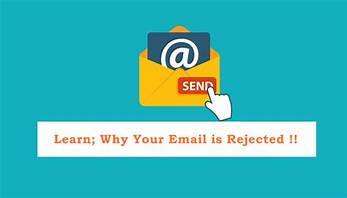 image source
very many people find it hard when sending emails and often their mails are rejected or bounce bank, but have you ever found out why this happens.
Take a look,
Many people tend to make mistakes while filing in the email of the recipient basically in areas like quotation marks.
Others forget and include the Dots at the end of the address which makes their mails to be wrong.
Another issue is spaces that are left before or after an address.
Another mistake that most people make is the spelling errors.
All other email users should take note of all these mistakes that may bring about rejected mails.
I remain,