Good evening friends / fellow steemians.
This evening i would like to share my sad experience with you, i visited one of the powerful hospital in Uganda to day where i found an incident of a pregnant mother who died in pain while giving birth. This may seem simple but as i interacted with on of the doctors, he told me of the great numbers of patients that die while giving birth.
From time immemorial, many women have passed on due to complications related to pregnancy or childbirth.This is not only in Uganda but across the globe, different states have failed to inject enough money in the health sector but only focus on the security which has greatly led to the increased death of women in Uganda.
On many occasions the different health centers don't have the necessary facilities that are needed, the government in charge has also failed to provide drugs in hospitals, develop the different infrastructures and also improve on the conditions of the doctors as well. Maternal deaths are detrimental to social development and well being, that over one million children are left motherless each year.
Sadly these children that are now with out mothers are more likely to die within 1-2 years of their mothers' death, if not catered for well, miraculously some children that are left without mothers can also stay and grow into normal human being, and i personally have seen such children.
And to the family, this incident destabilizes the family, the man is left without a companion which may greatly affect him mentally and socially.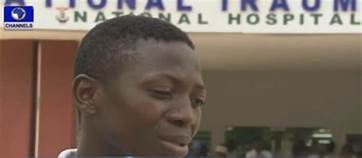 image source
All these issues can however be addressed if we adopt this application: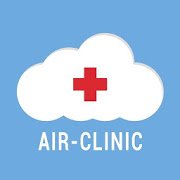 image source
This application basically provides a virtual hospital where one can interact freely with health care providers, its based on a blockchain facility which focus on setting a powerful standard for online medical treatment.
This facility was designed to address the different barriers that patients face when they visit the hospitals and these challenges include, inadequate facilities, Doctors who don't care and are less concerned about the lives of people, doctors who are inexperienced, high costs which are charged for various services as well.
As one philosopher said that a health mind lives in a health body, so we should always engage the doctors on a daily basis and find out how our life is, and this so simple with the help of Air-clinic, interactions are made easy and one is told about their health. Now for the case of pregnant mothers they should probably sign in with this app on their phone that it will greatly help them.
Since Most hospitals (especially the public ones) are known for their lazy and slow approach to attend to the sick . By the help of Air-clinic that is associated with fast or quicker methodologies to attend to patients. Doctors and other healthcare personnel are on call 24/7 to solve your health problems or challenges and even answer various questions concerning health.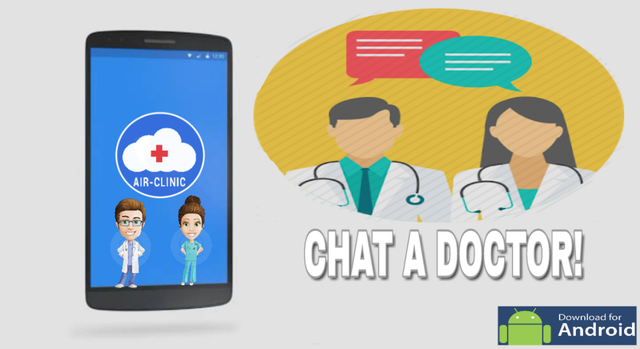 image source
I strongly suggest that in this era where doctors go on strike due to various reasons and the serious imbalances with in the health care sector, i call upon the people to try out Air-clinic because it can save a life and makes one aware of their health minus visiting the health facility physically.
Let me relieve you for now and in my second post i will expound more on Air-clinic and its operations.
Your usual suspect.