Introducing Development Channel Conglomerate. This conglomerate is compromised of 25 booming companies fully registered in the United Kingdom ( visit www.developmentchannel.tv). These are social Enterprise companies that aim at making available basic services to the most disadvantaged communities in and around the globe begining with Uganda with head offiçe at Kitintale, Kampala. The building says it all!!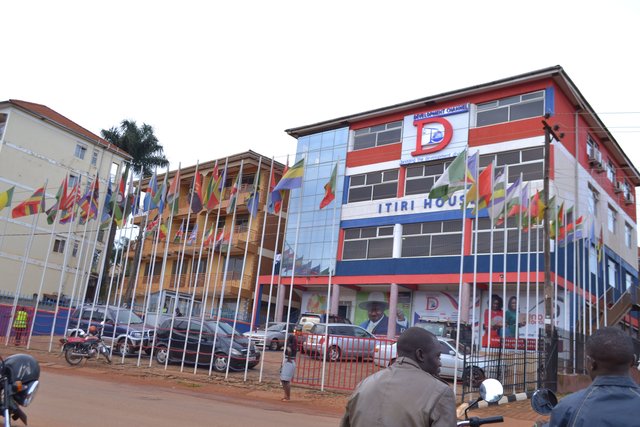 The compassionate Capitalism philosophy used by development channel is relatively new to Africa and Uganda in particular.
Simply put, it's where you get paid for making a purchase. This is not new in Europe where it has achieved success for years.
Starting with Uganda as the base in Africa, Charles Lambert, the founder of this organisation and chairman of foreign investors in Uganda, has stimulated the local population by opening up the opportunity to become a shareholder in this conglomerate through a one time risk free investment.
How this works:
Through the one time purchase of the amazingly unique NoDropout iPad,at only 1,008,000Ugx, you get two after-sale benefits freely from the company.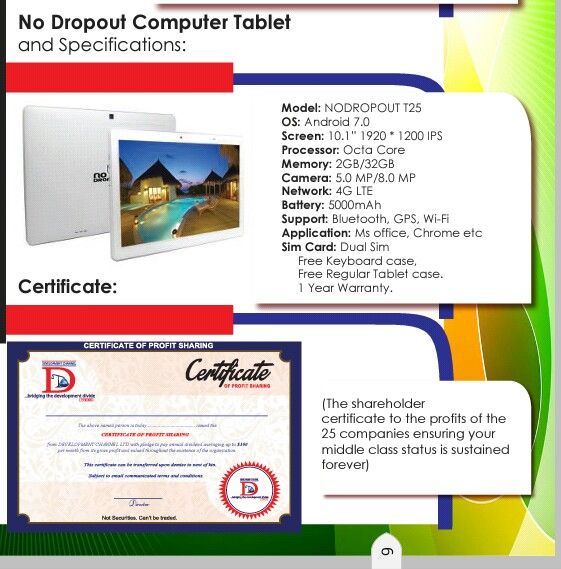 You receive a certificate of share-holder (processed within two days)
After four months, you begin to earn up to 360,000Ugx on a monthly basis for your lifetime. All this freely.
This opportunity is opened up to a limited number of individuals.
Besides being a shareholder, members will be opened up to various services offered by each individual company within the conglomerate. For example, students will have the opportunity to earn an income after accomplishing tasks which will be sent to them on the app being designed and unique to Development Channel.(it will work like Uber)
There are also teacher programs, single parent services, travel services and opportunities, startup capital financing with no collateral, house construction services just to mention but a few.
Development channel is also going to be among the largest employers in Uganda by making available 5000 jobs in the call center being established in Bukoto, Uganda. This will be the largest call center in the region.
If you're interested to work with us as a Business Development Analyst, message me.
Hurry to take up this risk free investment opportunity and earn a consistent monthly income while the opportunity lasts.