Offgrid Investing - Bitcoin - Big Move Lower - Big Island of Hawaii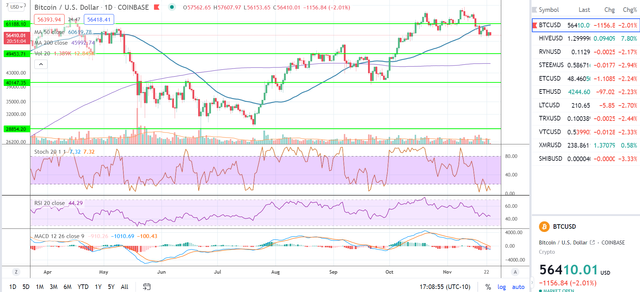 The volume is dropping as this time the Bulls are hibernating.
Bitcoin is at the $56K level as it is leading the cryptos down.
The miners are doing OK but we have not been able to pick up any more 1050tis at a decent price.
If you would like to try mining please sign up using our referral link. NiceHash https://www.nicehash.com/?refby=85b7e824-5cc1-43a8-be71-c961268c7dae Betterhash https://www.betterhash.net/?ref=120255 Webull https://a.webull.com/iq6eninsuyBMifIlHg