Ubex is the best way to hold your marketing campaign!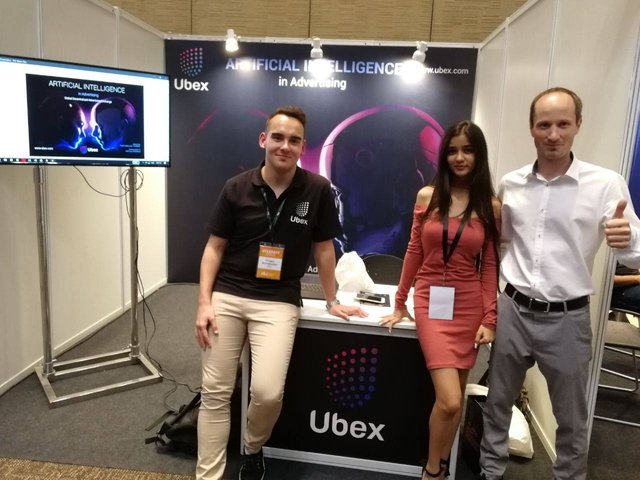 My personal experience
I working in the field of website optimization and sometimes I need to order advertisements on different site, according to my tasks and it is much harder than it could be because of need to solve several major issues, who nobody really care too much. Why this should be done? Have you ever seen the same add for several time straight, even when you are not interested in it at all? It is not the fault of the advertiser; it is the fault of the site owner, who thought that such kind of information may be useful for you.
Most of webmasters try to make as much money of their website as possible and I cannot blame them, but the number of scammers and unreliable partners is growing year by year. For example, the site owner have performed set of actions to attract the customers to his website. When he got an agreement with advertisers, this person stops investing money in development, so the effectiveness of promo activity is dropping, because the number of visitors is decreasing. When you are trying to force this person to work on it, he sends you to the broker, who do not have any idea on how to make his job.
Most brokers are scammers
You need your money to work, just like every other person on this planet. Brokers job is to make sure that webmaster and advertisers are doing great and do not stand besides the previous agreement. But they are solving any issues extremely slow. First they need to investigate the situation, then they need to find the real reason and, in most cases, they can return you only small part of invested money. In addition, the entire process takes approximately month, while they tell you that any issue could be solved in days. Moreover, they may take up to 30% of your transaction just for nothing and it makes me mad. Fortunately, blockchain call help us to eliminate the intermediaries. 
Where can I find advertising platform with blockchain-support? 
Recently I have come across UBEX. It is clear and simple platform that is going to be launched next year. They already have MVP and clear plan on how to develop the project. Also they have almost reached hard-cap on the ICO, so investors may be sure that development process will be fast and smooth. 
They are going to use smart contracts instead of intermediaries. Forget about completing negotiation with the advertising platforms, now you and website owner can discuss it personally and nobody will choose the place to place your ad instead of you. It will boost promo-effectiveness and bring us to the next stage of development.
Moreover, all you need is to pay for the real actions that could be verified on blockchain. Personally, I consider modern marketing campaigns as too inefficient, because the want advertisers to pay for views and click, while action is the only things that matter. So what are you waiting for? Get your tokens now!
Сайт проекта: https://www.ubex.com/
Телеграм: https://t.me/UbexAI
Твиттер: https://twitter.com/ubex_ai/
Фейсбук: https://www.facebook.com/UbexAl/
Автор Hudora: https://bitcointalk.org/index.php?action=profile;u=1432305