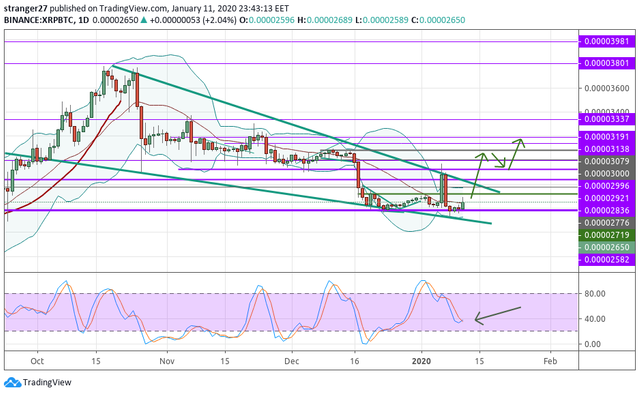 Добовий графік XRP/BTC настільки красномовно вказує на те, що XRP збирається зробити ривок вгору, що я не зміг втриматись від того, щоб поділитись з вами гарною можливістю заробити на підйомі цієї пари.
Daily chart of XRP/BTC is so eloquently indicates that XRP is about to make a surge up that I could not refrain from sharing with you such a good opportunity to make a buck.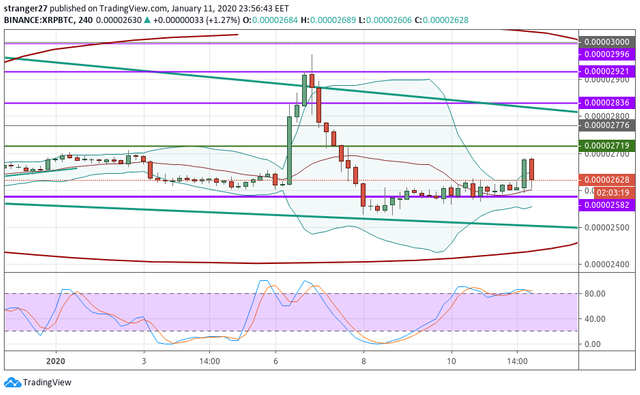 4-годинний чарт показує що ціна пробила верхню лінію Боллінджера, сигналізуючи про похід на північ, та відштовхнулась від середньої лінії. Ця торгова ідея актуальна поки XRPBTC => 0.00002600
The 4-hour chart shows that the price broke through Bollinger's upper line, signaling a hike to North, and bounced off from the midline. ** This trading idea is relevant until XRPBTC => 0.00002600 ***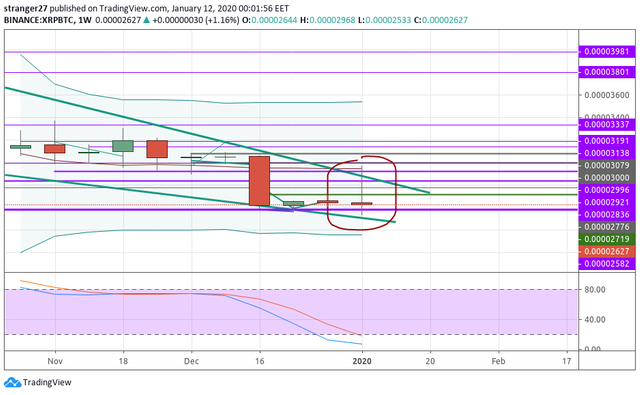 Поточна свічка на недільному графіку також свідчить на користь покупців.
The current candle on the weekly chart also points to the benefit of buyers.
---
Гарного вам профіту!
Have a nice profit!