Uzhhorod-Lisbon, day 18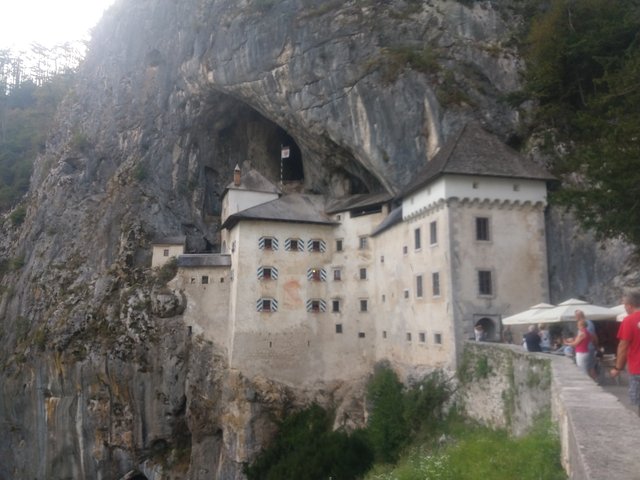 День 18. Виїхав з Любляни. Попрямував в сторону Постойни. Було багато підйомів і перевалів.
В легендарну печеру не потраплю - платити 28 євро це явно перебор. Взагалі, хотілося б полазити по печерах - адже тут плато Карст, від назви якого походить основний термін всієї спелеології. Ну як полазити - або йди в екскурсійні печери, де вхід ніфіга собі експенсивний - це не Чехія, де я міг собі дозволити подібне задоволення. Ну або привозити з собою спорядження, мотузки. І знати координати входів. До речі, як мені говорили, частина входів закрита решітками. Задовбали місцевих приїжджі (чехи в першу чергу), яких потім рятувати доводиться.
Замок у Пред'ямі теж із платним і дорогим входом. Ну але тут найцікавіше дивитись ззовні.
Завтра поїду в Трієст. Поставив намет у місці, з якого вид на замок і на гори, валяюсь на каріматі і п'ю пиво.
Day 18. Went from Ljubljana in direction to Postojna. There were a lot of uphills and passes.
Wish i could go to Postojna cave, but its incredibly fucking expencive - 28 euros. All the caves here, on the famous plato Karst, are accecible or with money, or with a lot of ropes and equipment (and thy shalt know the coordinates of cave entrances).
Predjama castle, built inside a big grotto, also has paid entrance and isn't cheap. But the best view on it is outside.
Tomorrow i will go to Trieste. Camped in a place where i have a scenery with a castle and mountains. Now lying on the grass and drinking beer.