Testing the bikesharing in Kyiv (Nextbike) during the Covid-19 lockdown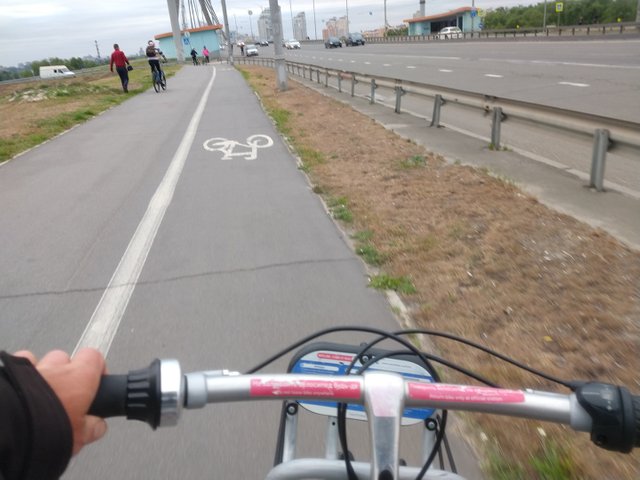 During the Covid19 counter-measures, Ukrainian government decided to cancel all the public transportation. It's definitely a "lockdown". They are'nt punishing you for leaving your home without "reasonable reason", but how far can you go if you don't own a car?
Or, own a bicycle?
Well, if you don't have your own 2 wheels, there is a bikesharing network - Nextbike. It's an international business that originally came from Germany. In our country, this franchise strated from the last year.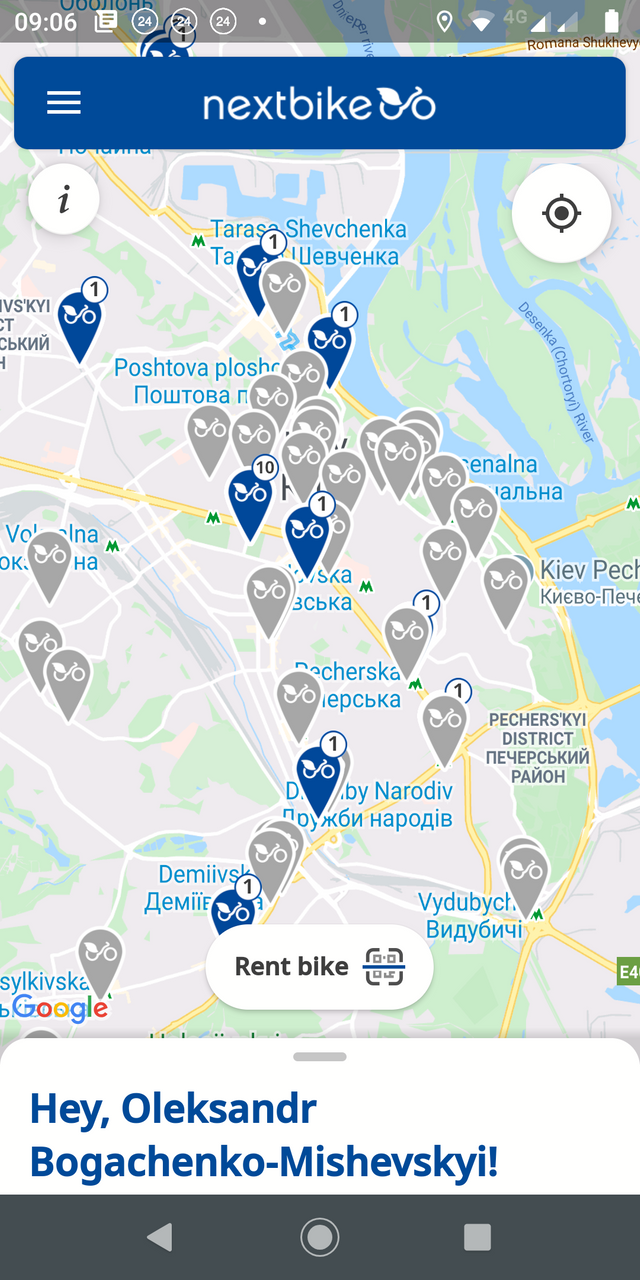 I tried bike rental in Vienna, it was incredibly cheap - 2 eur for lifetime subscription, and 1 hour for free use. After that, you can park on the rental station, wait 15 minutes and get another 1 free hour!
When I checked the prices in Kyiv, it wasn't so great.
The yearly subscription costs 30 eur (899 UAH), for this price you get 30 minutes of free usage. Every next 30 minutes costs 1 eur (30 UAH) BUT you still can get it for free, if you park your bicycle on the rental station and rent it again. AND you don't have to wait, just scan the barcode on the bike with the phone app (available on Google play and Apple store).
I decided to buy the subscription. It's better to feel more free in your city during this fckng pandemic and have more social mobility.
So, I purchased it for 30 eur and filled my account with another 5 eur, in case I'll be slower then 30 minutes on each ride.
But I decided to spent no more money during the first ride. And to see if it's possible to move between different Kyiv's districts for free (you only pay for subscription).
So, let this little journey begin.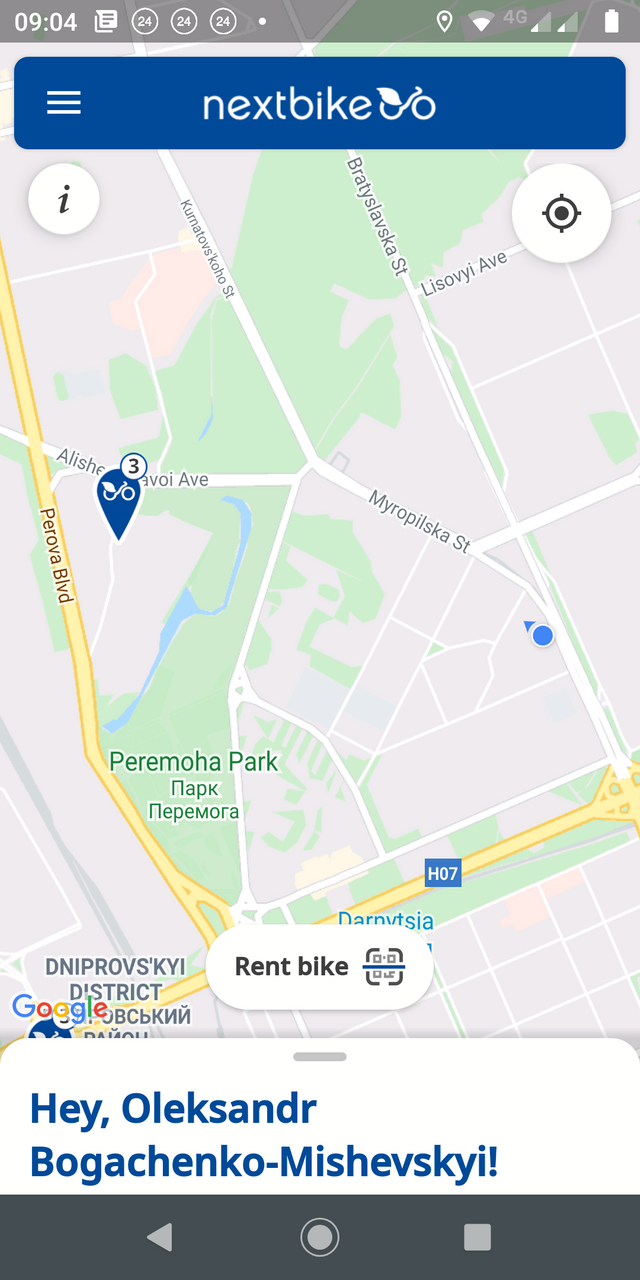 From my home I have to walk approximately 2 km to the nearest rental station. It's situated in Parkovi ozera neighbourhood. I see 2 bikes, scan the barcode and the rent is running. In 5 minutes, when I start cycling, I have an income call on my phone. It's Nextbike support - he's giving me advices how to park my bike and lock it properly.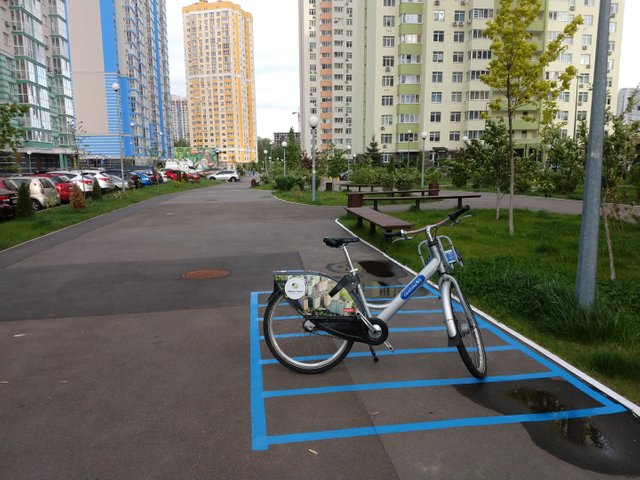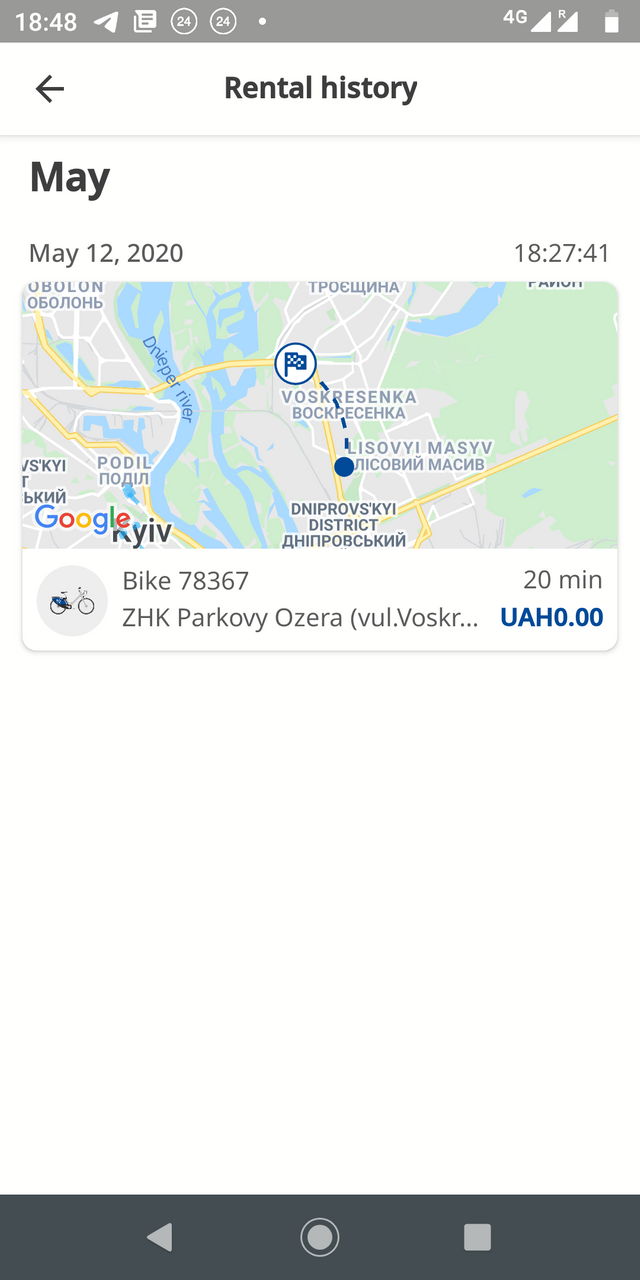 In 20 minutes I'm arriving to the next rental station, on Vatutina ave (Troyeschyna). Here I'm locking the bike AND renting it again.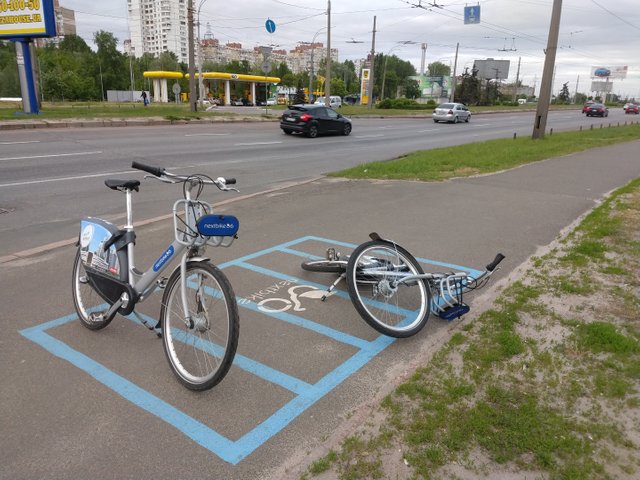 After this, I have to cross Dnipro river moving on shared bicycle-pedestrian lane. Here I meet another Nextbike user - she is my friend, BTW.
This part of my ride is little bit complicated because of the road construction works. Well, it's not a big problem...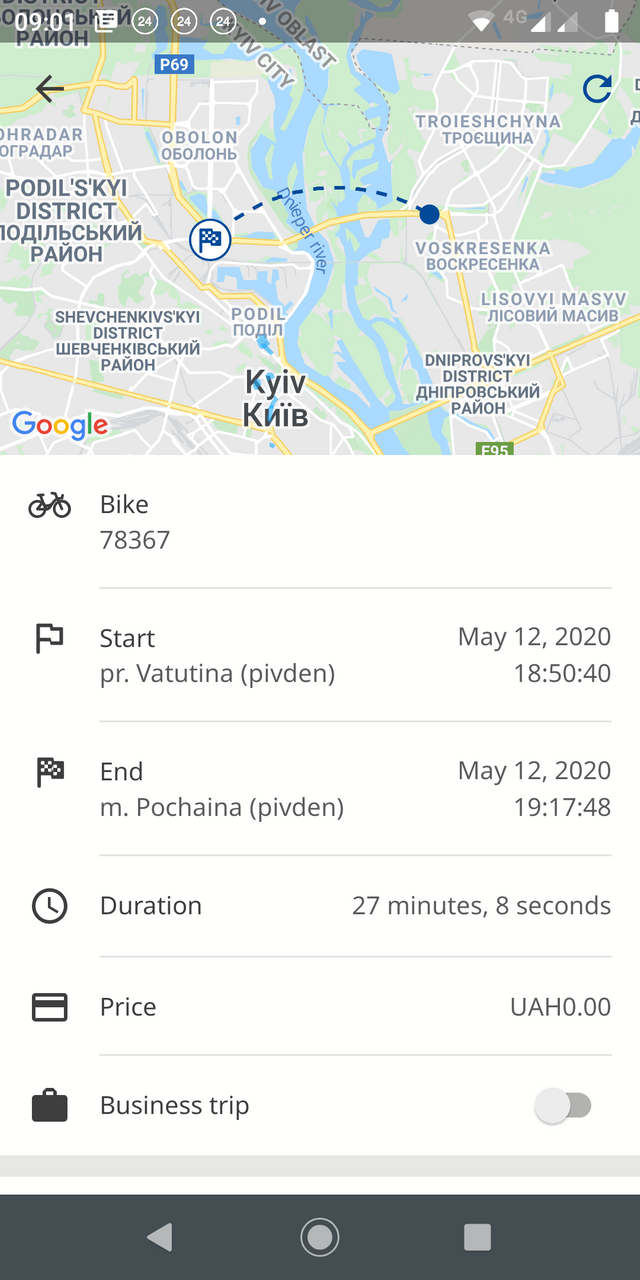 After 27 minutes, I'm at Petrivka (Pochaina), it's the big transport hub on the right bank of Dnipro. I'm parking and renting the same bike again.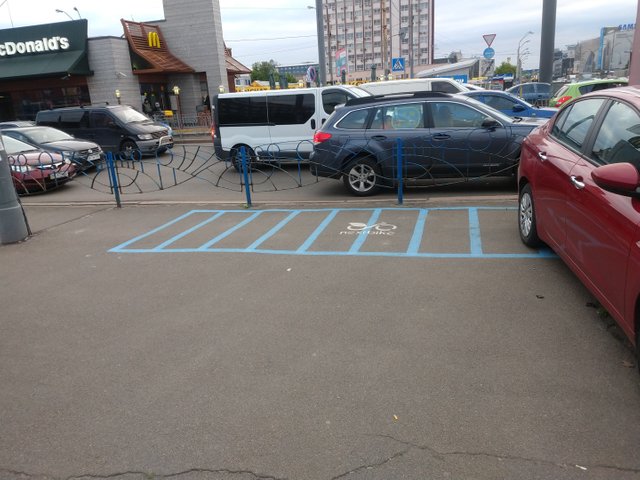 Now I have to cross the railway junction - using the pedestrian bridge.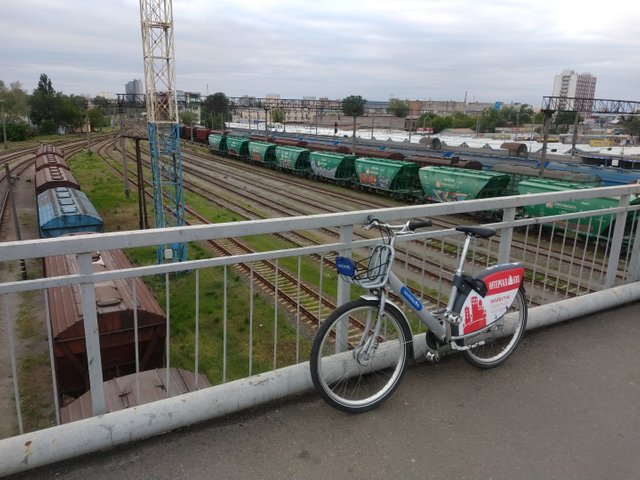 I'm cycling to historical district of Podil. My next parking - near the Poshtova ploscha metro station. Here I meet another Nextbike user - he's experiencing some technical issues and trying to deal it with the support by phone call. And another 2 guys are coming to this rental station - unfortunately, there are no free bikes for them...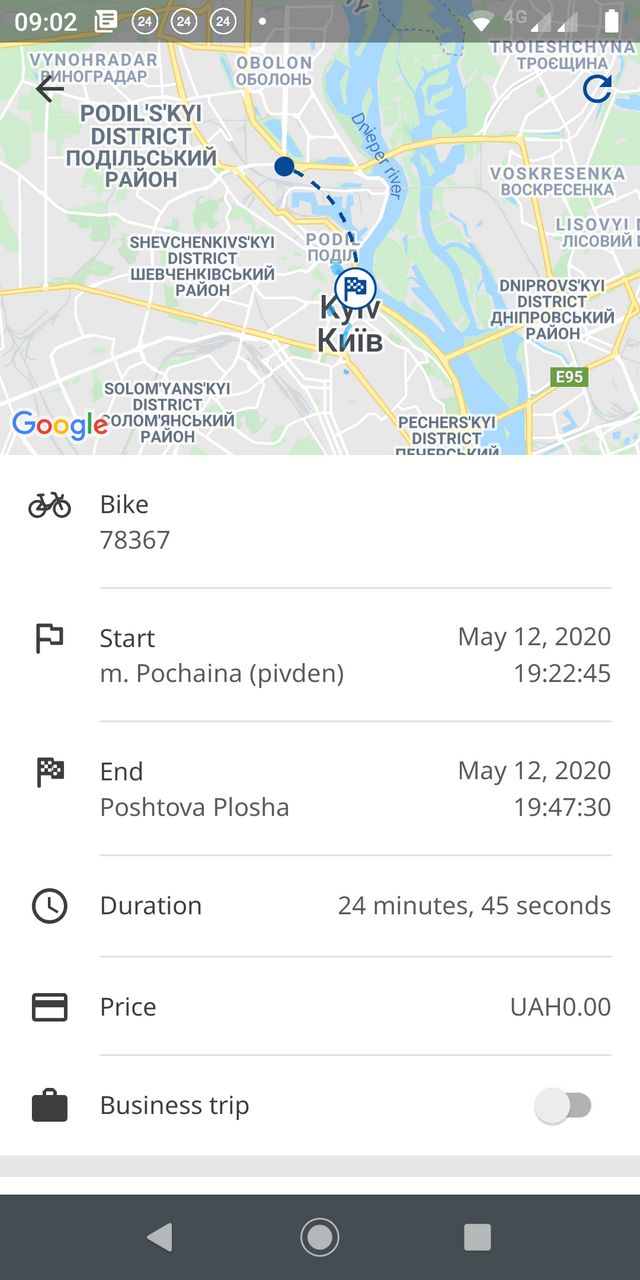 The next "shoulder" of my trip is the fastest one - I'm cycling as fast as I can to cross Trukhaniv island and to return to the Troyeschyna district, Left bank of Dnipro river.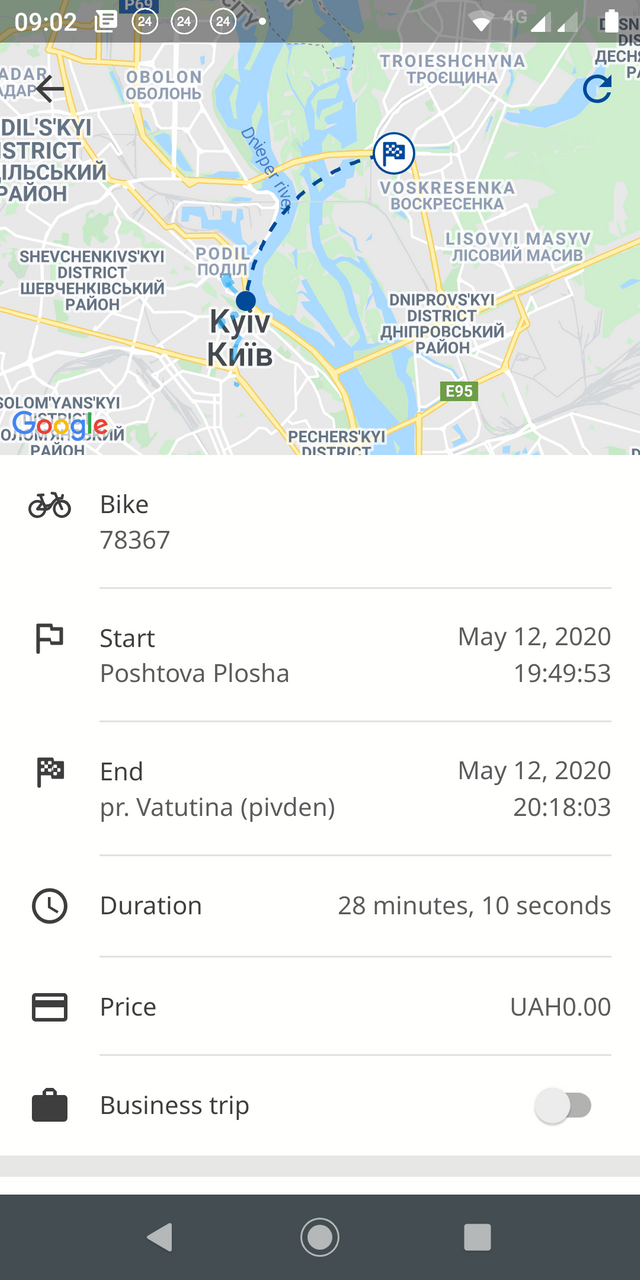 28 minutes, it's the most picturesque ride, wild nature on Trukhaniv... It's a kind of a restzone, popular with locals. But I have no time for photos...
Here, on Vatutina rental station, I'm experiencing some problems with unlocking the bike for the next ride. After 5 minutes and no success, I'm deciding to take another one.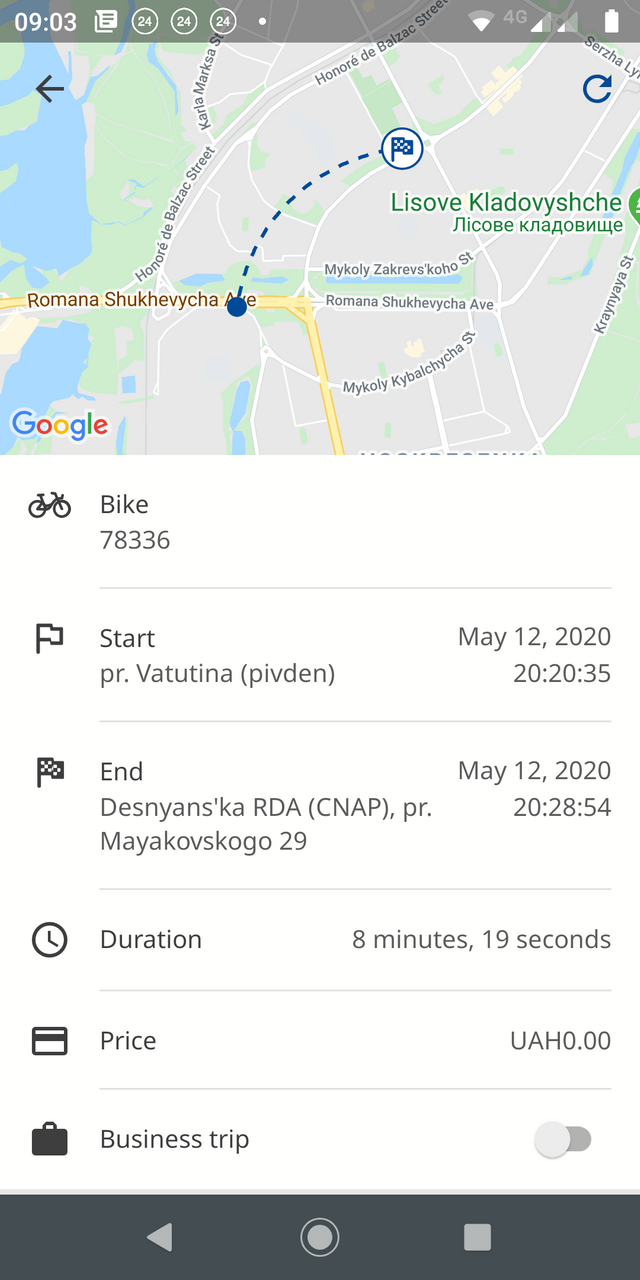 The next part is the shortest, I'm arriving to Florence cinema. There is a nice park where I have a meeting with my friend. Let's drink some beer? :)
Late in the evening, I'm returning home. Final ride with the Nextbike - back to Parkovi ozera, where I started this trip.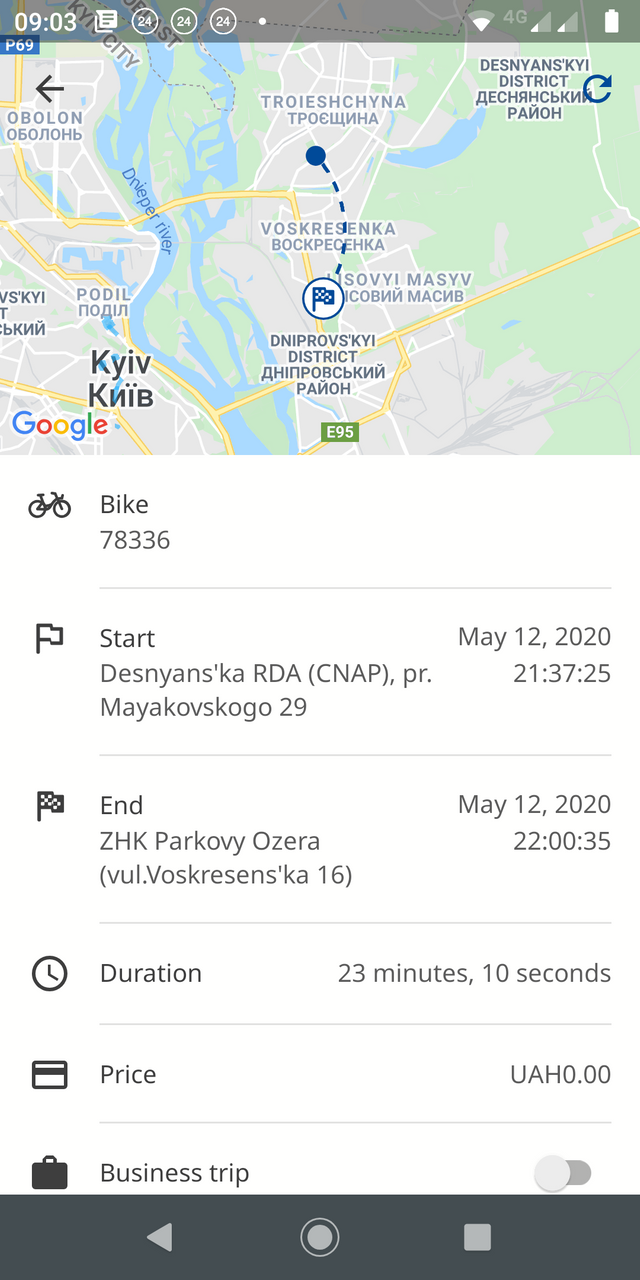 So, today I spent 0 eur (0 UAH), cycled more then 20 km, visited few districts. It's possible to move almost for free in Kyiv using the bikesharing! I'm rather glad with the service.
The main problem is the number of bikes. There are'nt enough of them in the central areas. During this Covid lockdown, it's essential to have more available!