well ...
as for the beach itself we dare say (gotta love that word right, "we", royal plural) the story has to be written by the players, the director only gets to set the scenery
but
technically you could already grind dune snakes and save and sell and heal until you get enough for a fish-tooth knife but im not sure how that would work out if you load the savegame on a later update
i dont think its possible to delete the games from an online rpgmaker as its stored in cookies and a website can ofcourse not (normally?) willy nilly do that
or can it ?
basically im assuming it could but im not sure if web-storage is the same as cookies - there's all kinds of holes everwhere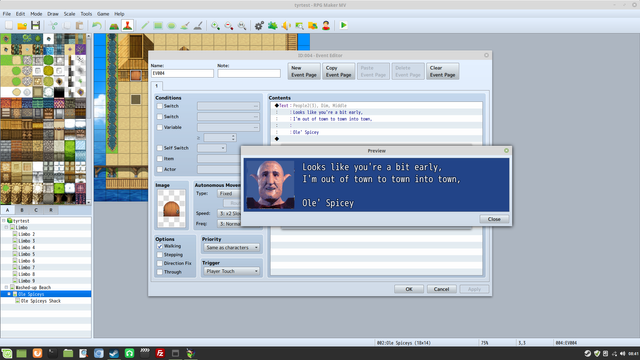 don't let the guy delude you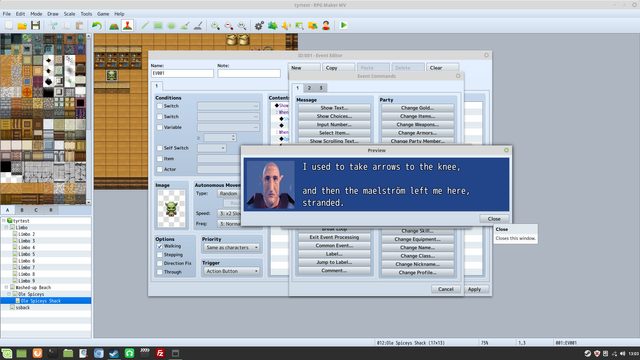 he's home, allright ...