I'm starting to think all those people on youtube actually spend nights-on-end tweaking just to make a 20 minute montage to show "look how i am the sh*t like that!" lol
or else i'm missing something in the 9 billion options and ways of doing things blender offers but no matter what, i'm down to by-the-pixel, or rather vertex editing ... vertices, edges faces all in different places but far from close but a cigar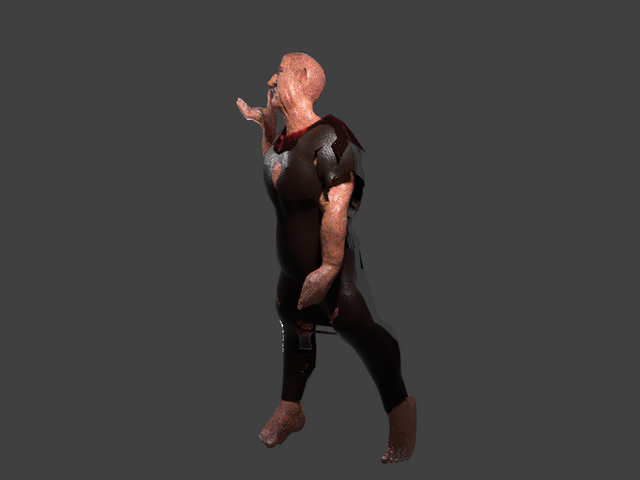 old mcSpicey has a pants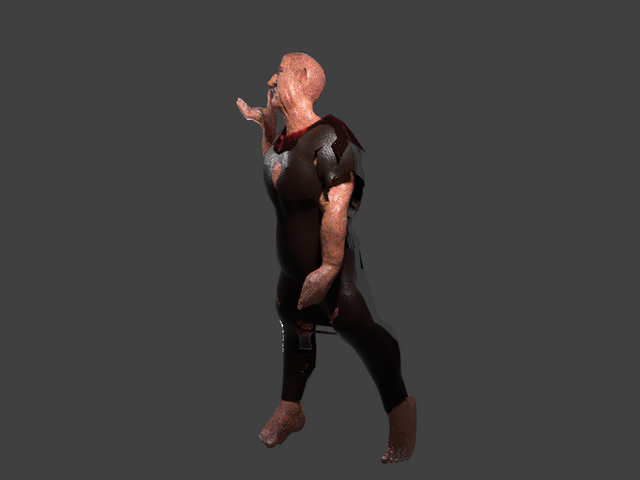 i a
i a
o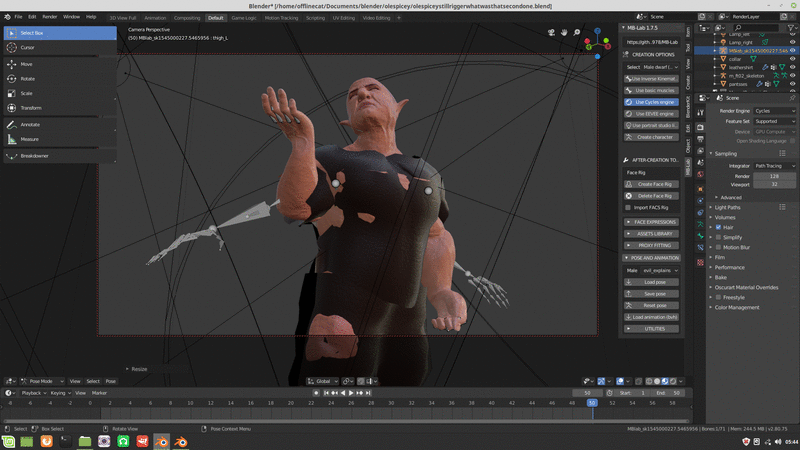 (if it still needs proof that i'm not just copypasting someone elses grid)
subdivision, MORE subdivision, shrinkwrap, clear parent x 1000, reposition, scale, no matter what , that proxy-fitting tool MBlab comes with just doesn't like my sewn-together with physics meshes it tears, it twists, things poke through and even now with the one vertex, edge or face at a time repositioning its sill far from there
its a lot better, but far from there :)
i'll get there ...
Jack Steem for #steemplayer seems to go faster, but there i simply copy-pasted the whole character mesh , scaled it and fitted it (since the idea that it has the complete same set of data as the character so what could go wrong ... still not quite fit-while-sleeping but better)
I'm somewhat baffled a tool like MBlab doesn't come with a bit more of a library, i mean what you got ? male/female hair, male/female anime hair, and female base top & pants ...
I'd think you could easily get base pants, base shirt (it's easier to clip the sleeves than to add to them, no?) base shoes, base short hair, base long hair (you can probably model the hair that comes with it to a helmet that fits the mesh), base gloves ? i havent tried accessories like rings and bracelets ... base pauldrons/ epaulettes maybe as they dont need to bend like the cloth or leather does .. in all the global blender community SOMEONE must have those somewhere, JUST THE BASE MODELS that proxy-fit like a glove, that would be

AWE SOME
bem ... as you can see, we are on it, but don't wait up for it ..