I am posting almost after a month and its all about typeearn and TPC coin
After the recent update, Steem platform is something to think about it again. The reward bonus calculation is something I don't think should not be like this. It was so okk before. Whatever it is just my opinion. Please pardon me if I am wrong.
I saw about TPC coin. OK, fine lets put your nose inside it. I found it on one of my friend's post. It looks something different. It could be some fun also. Whatever it's just your typing speed that you have and you also can mine it. The mining process is also too cool depends on how much TPC you have on your steem Engine platform, and your speed of typing. Cool huh.!!!!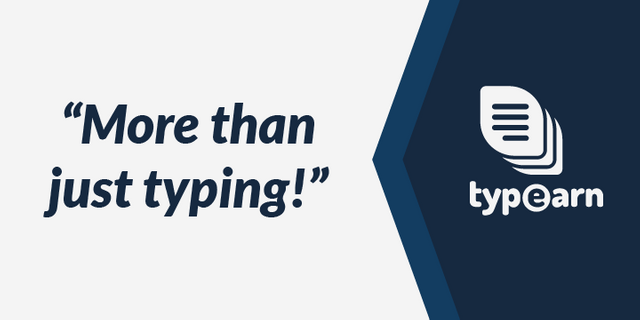 It needs some investment. I think its something to prevent abuse of this coin. Because we saw PAL and LEO coin before and they lose their value and also dropped. You can know more details from the @tykee ' s post
The current price is just $0.06. I don't know they will grow much or not. But you can earn 2-3 TPC within 10 minutes as I earn 4 TPC by typing 5 times. Cool, I think.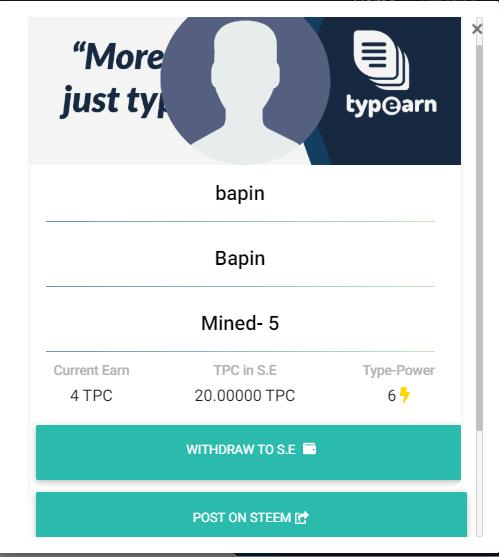 I hope I could get my deposit back within 3-4 days and could earn some.
I hope they will update more and help users to type 10 times once or 5 times twice. That will make it interesting to the users espicially the newcomers or strugglers like me to earn at least some.
Best of luck with the project.....
And a high-five for the team..