Are you tired of the chaos of Facebook but do not want to give up the possibility to easily share your thoughts and photos with others online? It's definitely time to sign up for Twitter.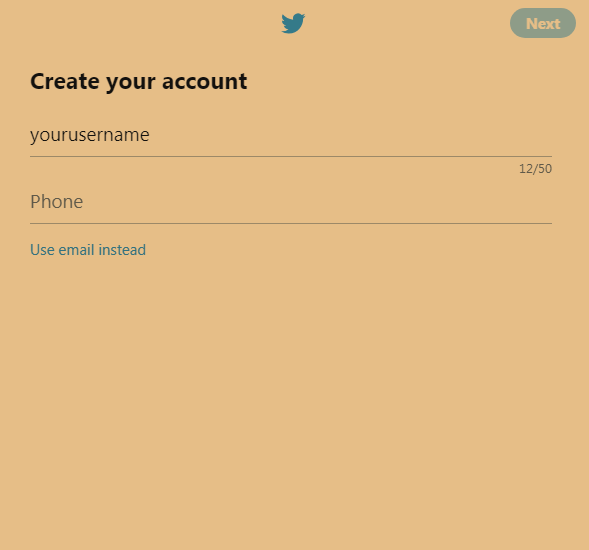 Twitter is a social network with millions of subscribers from all over the world that makes essentiality its greatest strength. It allows to write messages up to a maximum of 280 characters (also via SMS), to share photos and geographical locations through any type of platform or device. How about trying it? If your answer is yes, here's how to sign up on Twitter in an easy, fast and free way.
The procedure for how to sign up on Twitter is very simple. All you have to do is connect to the Twitter website, click the sign up button, username and email or mobile number, click on next 2 times, then verify your mobile number and you done. .
At this point, your Twitter account has been created and the initial configuration process begins: quiet, because it will not take more than 60 seconds to complete it. All you need to do is read the examples and the instructions that Twitter gives you and click on the Next button to proceed to the next step or on the buttons showing you the service to perform various actions, how to follow other users or discover important brands on the social network. To skip a passage of the initial configuration, click on the item Skip this passage at the bottom right.
Done! In a matter of seconds, you learned how to sign up for Twitter and set up your account. Now you just need to go to your e-mail box, click on the confirmation link in the e-mail received from Twitter (to confirm your e-mail address) and you will be able to tell you 100% of Twitter. Good fun!