Twitter Rabbit Hole?#7
From Benjamin Netanyahu Account we will travel to the east to visit the Palestinian Prime Minister account.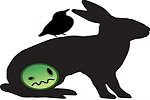 Just buckle up, follow me, resteem, vote and enjoy the ride. If you missed the previous posts check in here @theclear.
A "people search" produced few accounts. We have our first surprise right at the beginning. There is no verified account for this guy. It seems that Twitter does not recognize Palestine. However we did our own investigation and we can say with a big degree of certainty that he has 5 genuine accounts. We can say that for 3 reasons:
1- The tweets, followers and the followings all indicate that these are real accounts.
2- We don't think that anybody outside Palestinians would like to impersonate Mr. Fayyad.
3- We don't think that anyone within the Palestinians have courage to do that.
As usual a snap shot below.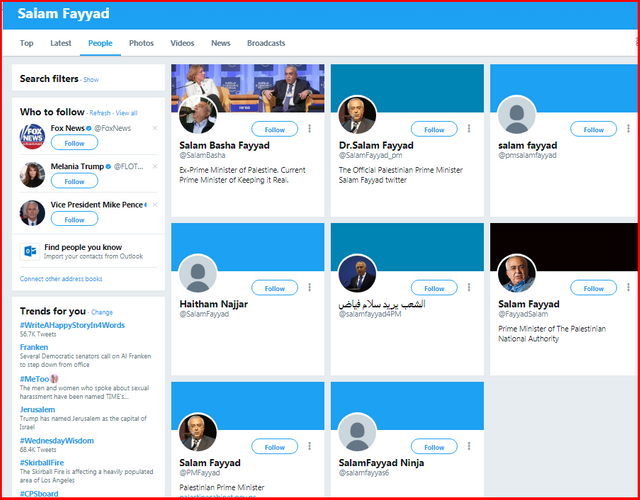 The first two accounts are useless since no much activties going on.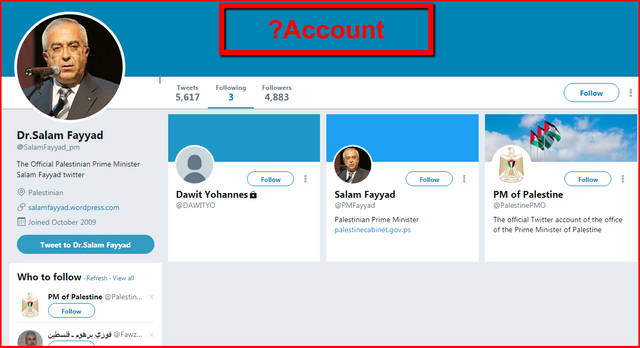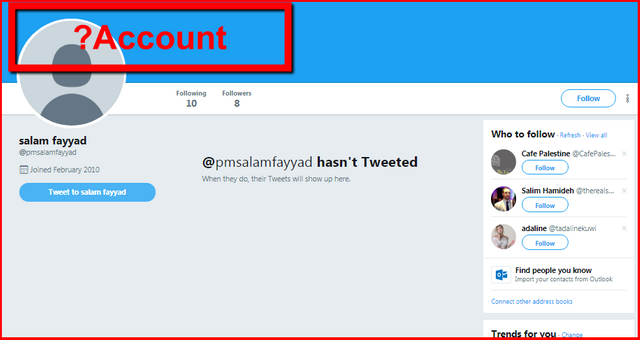 This is the 3ed and the official account. Nothing is unexpected.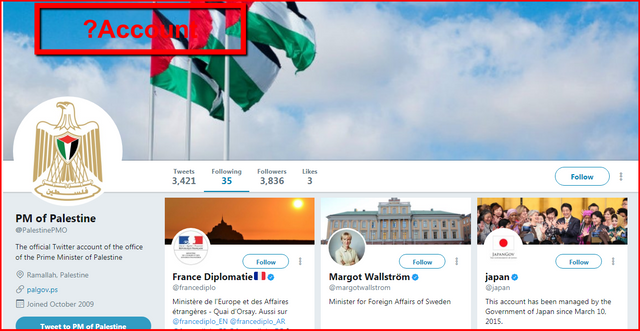 This account has some interesting followings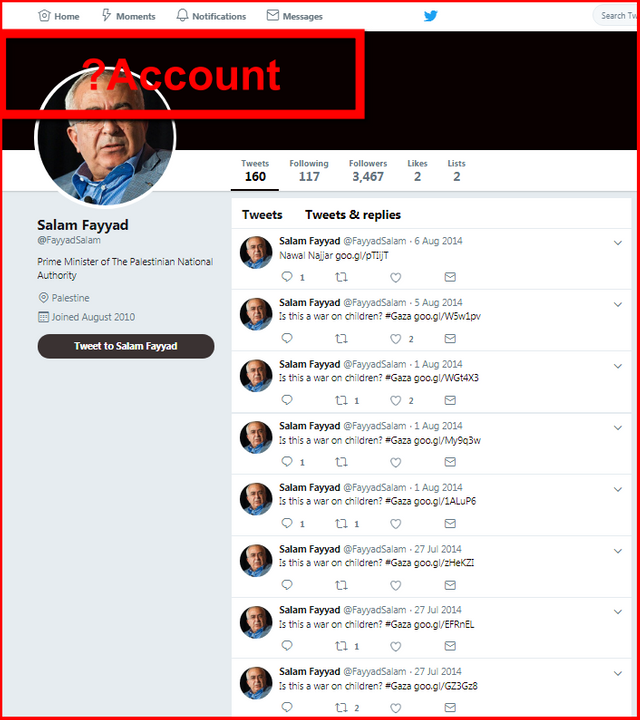 Here is the first one. This guy love to do video chatting and has 1 following and 8 followers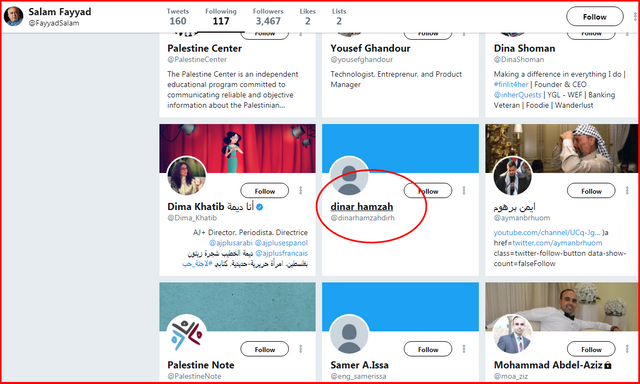 And here Mr. Fayyad following him next to Spongepop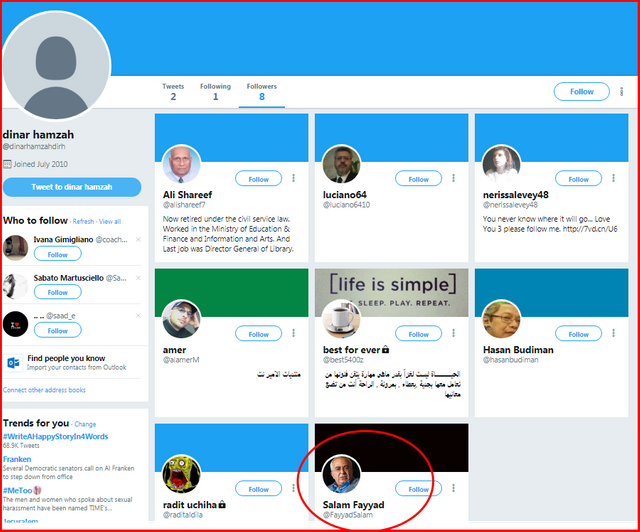 And this account about Real Palestine showed below with sample tweet.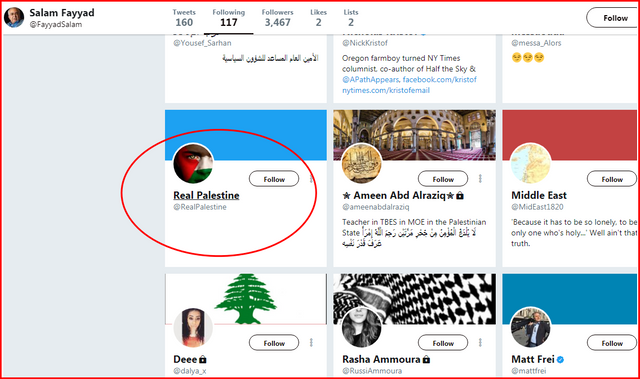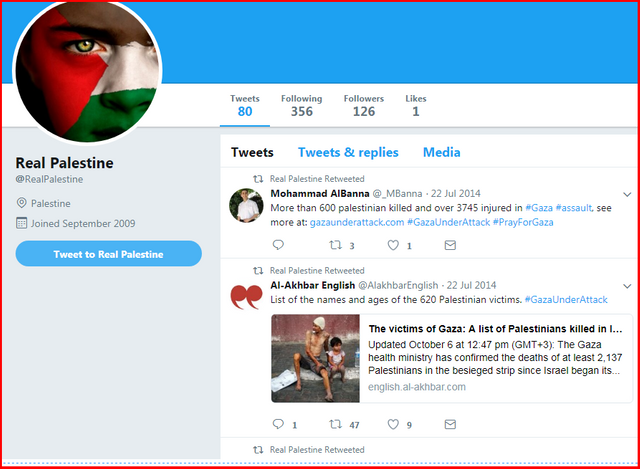 And this account about Real Israel with sample tweet below. Compare that with the tweet above by Real Palestine.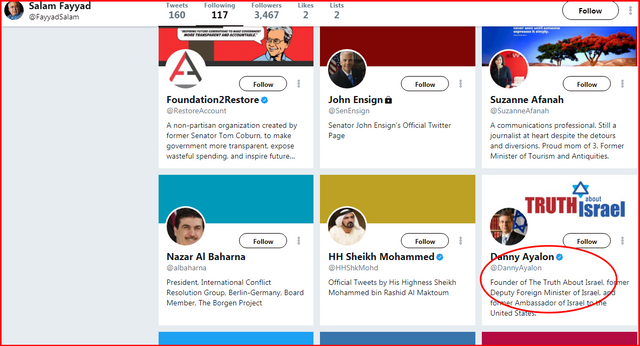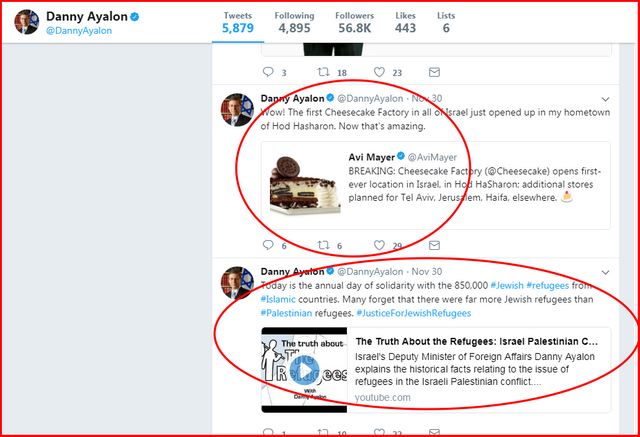 Notice the claim (Facke News) that Jews where displaced forcefully from the Arab countries.
And finally this account with sample tweet of Mike Pence.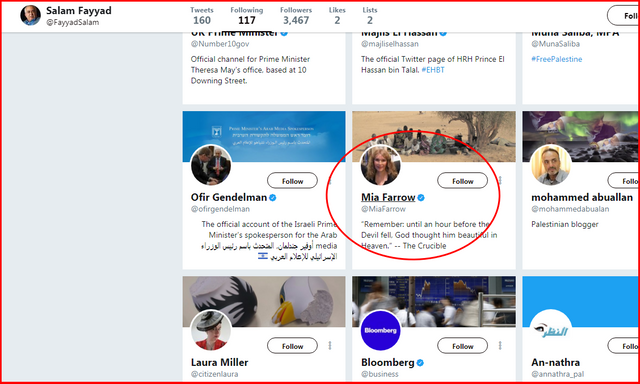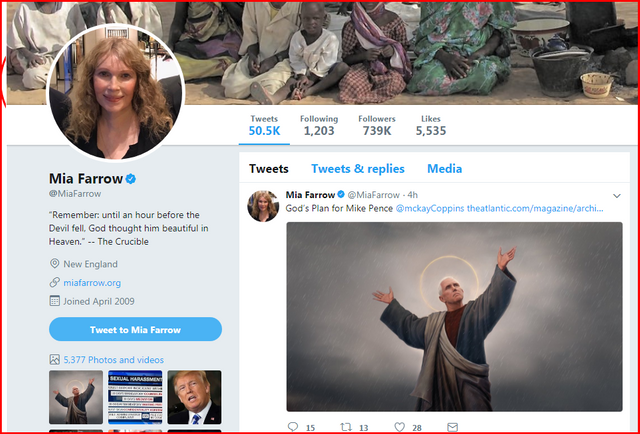 Finally the last Account here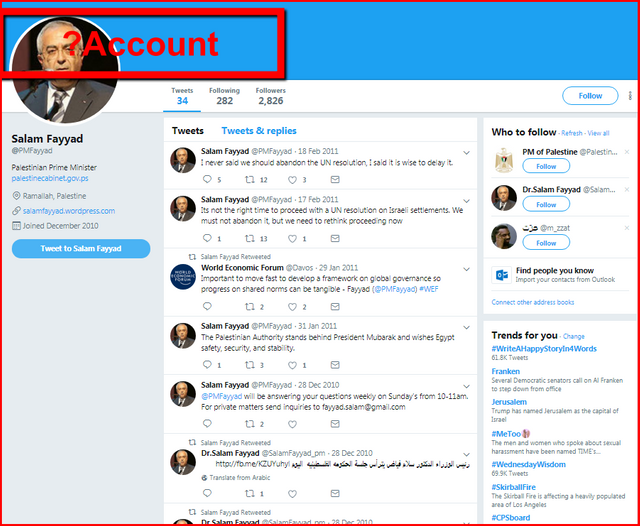 And we found all these accounts to be very interesting but the discount shopping stands out. Understandably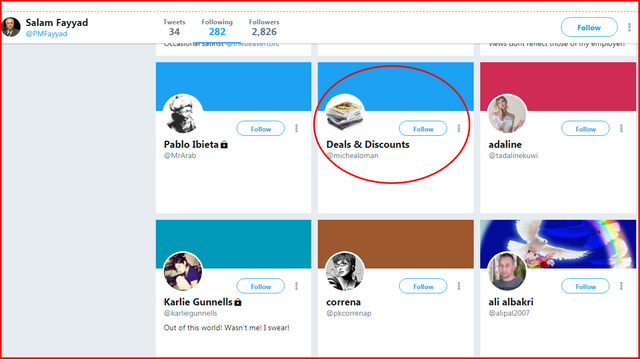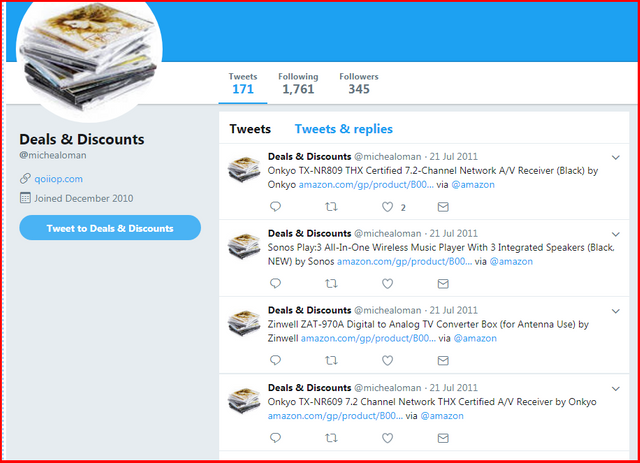 Mr. Fayyad is interested in what Oprah and Ellen has to say as well.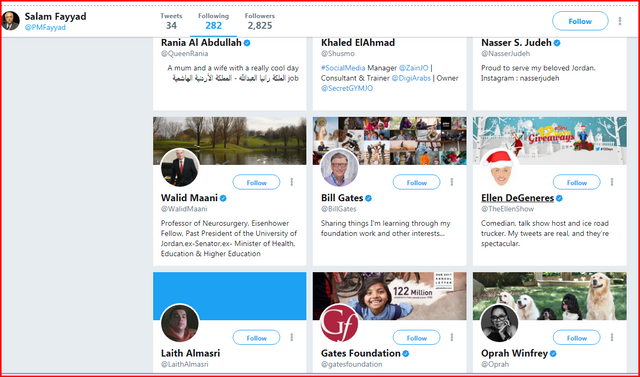 Then we found this Palestinian passport whose tweets look like some kind of coded language.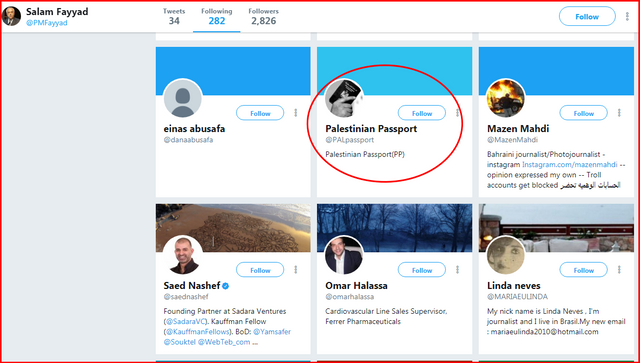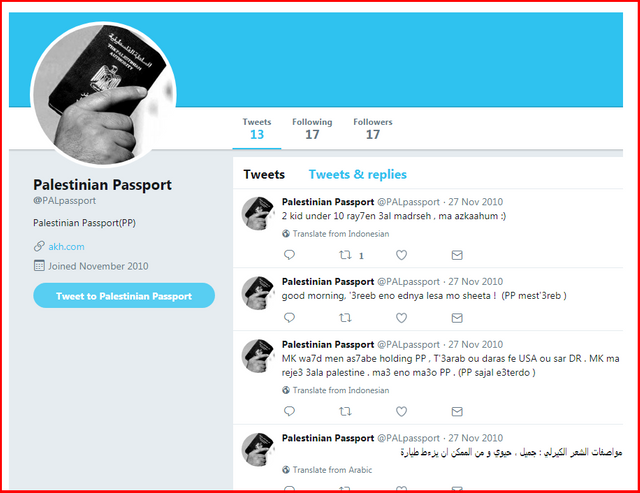 Finally to do damage control on time he followed Exposing Idiots account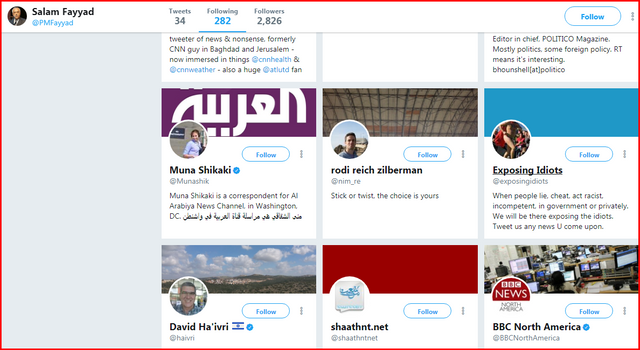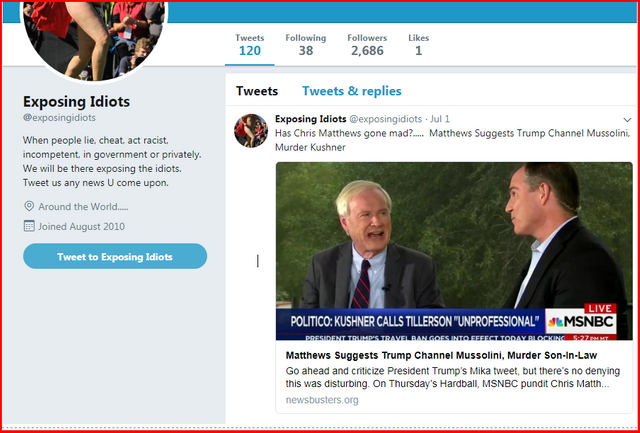 If you like to see more as we drill deeper in twitter
Follow me, re steem and vote. I will see you next post .If you missed the previous posts check in here @theclear.