Social Bounty - alternative to earn money
SocialBounty
It is a new social network where you earn money from January 19 of this year, it looks reliable. In the personal so far I have not made charges, I have to fill my green bar and have enough points to make a payment.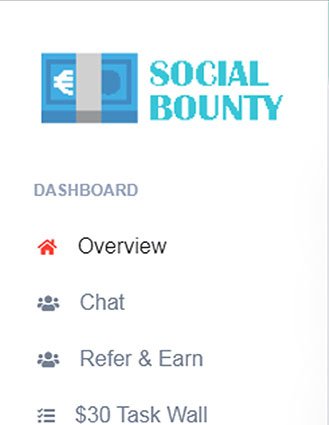 My green bar...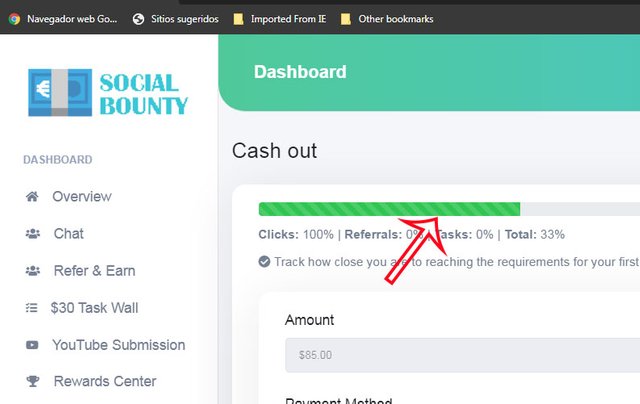 I will transmit the information that I know so far, because apparently if you execute the payment since the record appears with a wallet containing 25 $ wow! It is enough for a page, we must take advantage as it is starting.
Here I arrived at $ 83 with the clicks they have given me so far..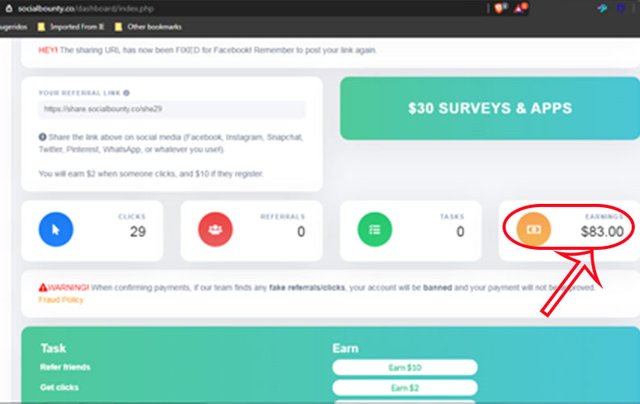 We do not lose anything when entering register and win, then you can grow and earn with the clicks where you earn up to $ 2 for each click given to your referral link, so far I have 29 clicks.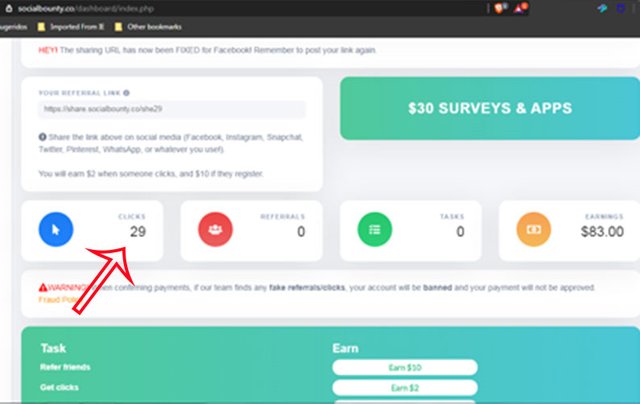 Those who register with your link will be receiving $ 10, so far I have no records, create a great opportunity to earn extra money.
You can win by solving surveys, to me, the session of famous video games, if you know about games it will be easy for you to answer these accounts and you will earn up to $ 30 of reward, it is impressive!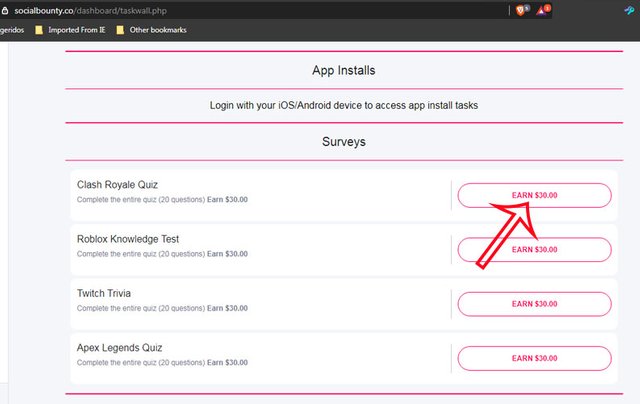 Do not stay behind register now. I leave my link:
https://share.socialbounty.co/she29

Payment method
Paypal
Cashtag (Cash Application)
Bitcoin
I have selected bitcoin...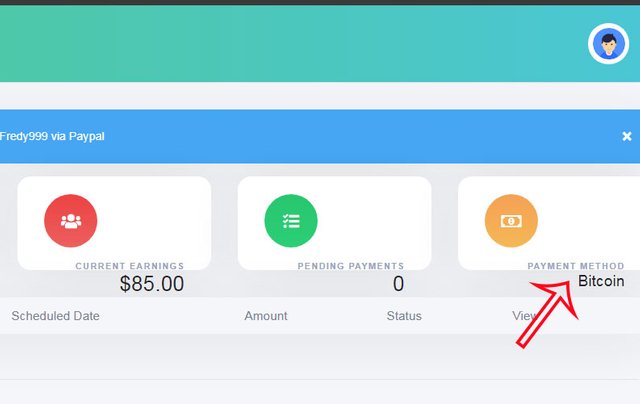 To register you only need an email, it can be your personal one that you use for your networks, remember that they will be the link for your growth in SocialBounty.
Friends I hope you are encouraged and try this great platform and in what I can make my first payment I will be here showing the details.
See you soon