After Alex Jones timeout, Twitter CEO mulls deeper changes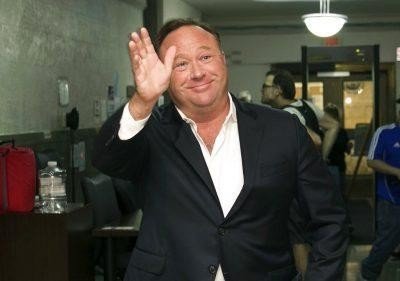 "They seem to be reacting to the backlash they received when so many other companies in Silicon Valley ended up taking action," said Keegan Hankes, research analyst for the Southern Poverty Law Center's Intelligence Project, who focuses on far right extremist propaganda online. "It's illustrative of a broader trend of reactive enforcement" by the companies, he added.
This punishment is light compared with that leveled by Apple, YouTube and Spotify, which permanently removed material Jones had published. Facebook, meanwhile, suspended him for 30 days and took down four of his pages, including two for Infowars.
Dorsey had originally defended his company's decision not to ban Jones, tweeting that Jones "hasn't violated our rules" but if he does "we'll enforce."
"We're going to hold Jones to the same standard we hold to every account, not taking one-off actions to make us feel good in the short term, and adding fuel to new conspiracy theories," Dorsey tweeted on Aug. 7, after the other companies took action against Jones.
When deciding what the rules are and how to enforce them — especially when it comes to gray areas — they are up against both conservatives and liberals claiming bias and feeling silenced. There are also users who often just want to post about their daily lives, and even against their own employees, be they free speech absolutists or those who feel people like Jones do not deserve an online megaphone."
The platforms cannot win because some constituency will be offended no matter what they do," said Nathaniel Persily, a Stanford law professor.