Security Alert! Change your Twitter password!
Security Alert! If you have a Twitter account, change your password!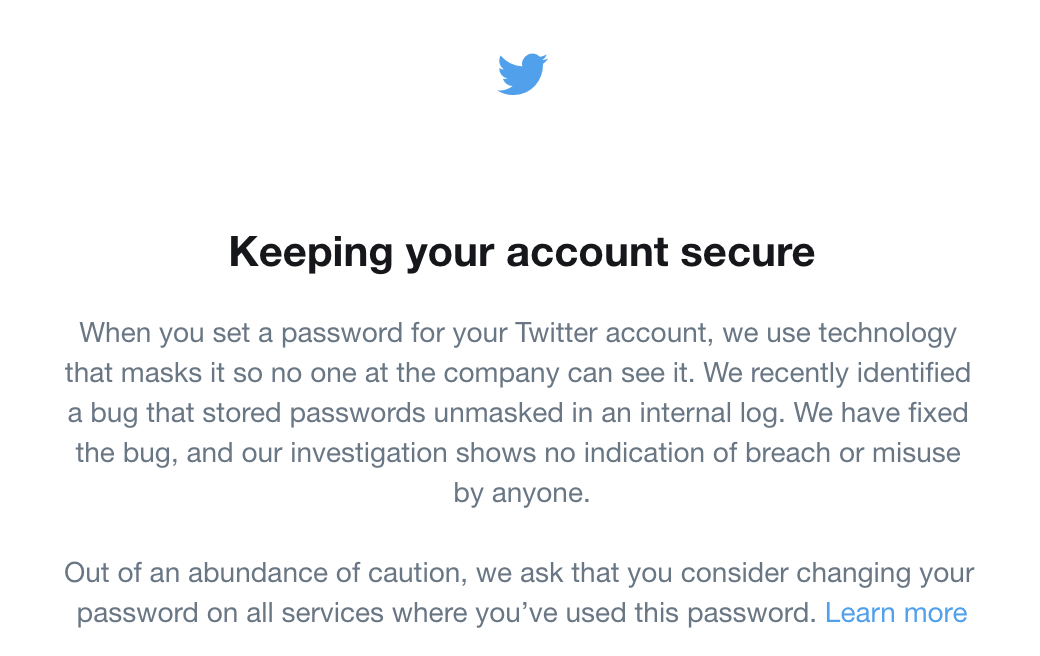 If you are using same password across multiple websites, you should change all of them to separate passwords!
Use a password manager. I use LassPass and it's free.
https://medium.com/metacert/twitter-users-urged-to-update-passwords-after-reports-of-hashing-process-bug-84a7a6bce1d8
https://blog.twitter.com/official/en_us/topics/company/2018/keeping-your-account-secure.html
They were writing passwords to (internal) logs!