LETS MEET @CLASSIC717 AND @MRITSNOBIGDEAL -INITIATORS OF TWINMAGIC
The acceptance of twins in the African continent, a fight which was fought and won several years ago by my mother superior Mary slessor brought hope to thoes who were born twins, hence there was a sense of belonging in the society at large.
In our bid to promote and appreciate twins today, we shall be talking about the life and times of this great twins Inyang John Nseobong and Inyang Michael Mbosowo popularly known by friends as the ITSNOBIGDEAL'S.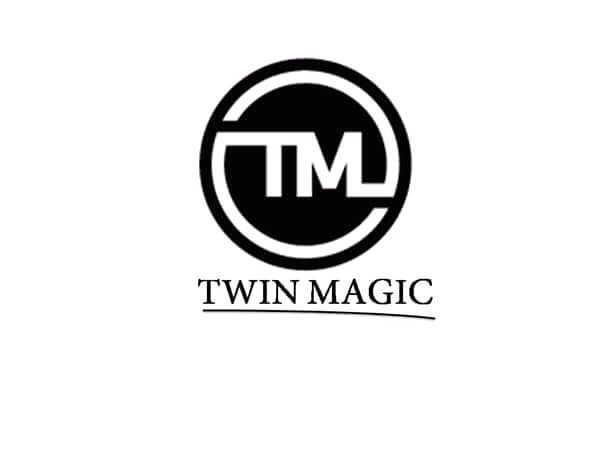 Twin Inyang John ITSNOBIGDEAL and twin Inyang Michael it'snobigdeal came into this world like every other great twin in our society today, the birth of this duo brought happiness and peace to their family and the society at large.
The twins had a humble beginning and this singular act made them different from their peers.
Inyang John ITSNOBIGDEAL and Inyang Michael it'snobigdeal hails from Etinan LGA in Akwa ibom state, Nigeria, they started their nursery education at kirijaja montessory nursery school in Imo state and in a bid to seek for greater scope of knowledge, their parents enrolled them into central school umuagwo, in Imo state, Nigeria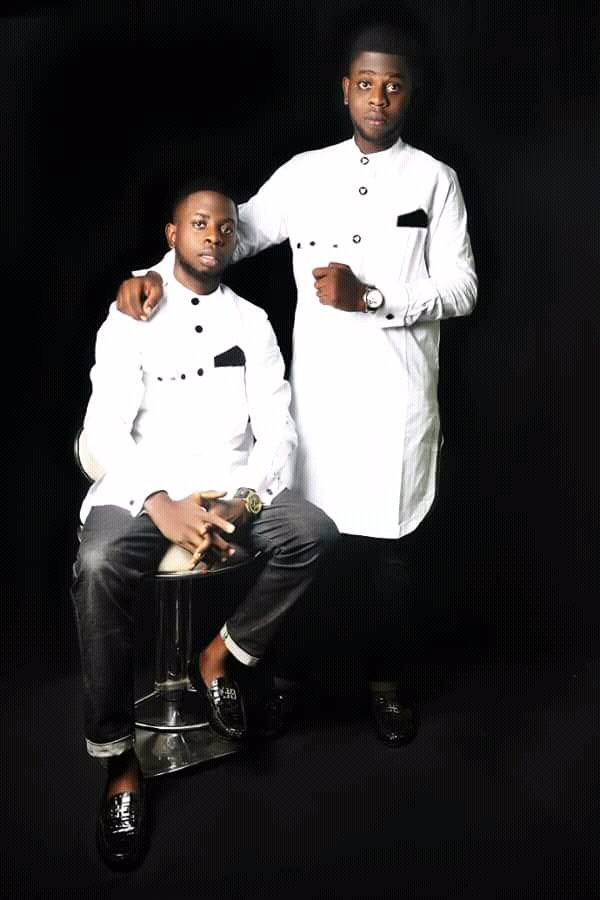 , they didn't complete their primary school education in central school as there was a need for a better school reasons best known to their parents.
They later completed their primary education with the University staff school, federal University of technology owerrri where they obtained their first school leaving certificate (FSLC) with distinction.
The concept of enbracing education was instiled by their parents and they had no choice than to follow that path. The ITSNOBIGDEAL'S brothers wrote the Federal common Enterance Exammination and it is worthy to note that they passed the federal common entrance to qualify for the last lap which was the federal interview and this exams took place at the prestigious Federal government girls college, Owerri and passed the examination on merit to gain admission into one of the unity schools in Nigeria, Federal government college okigwe, Imo state.
Their was happiness and fulfilment in the lives of the twins brothers, it was a dream come through for them and they looked forward going to the college.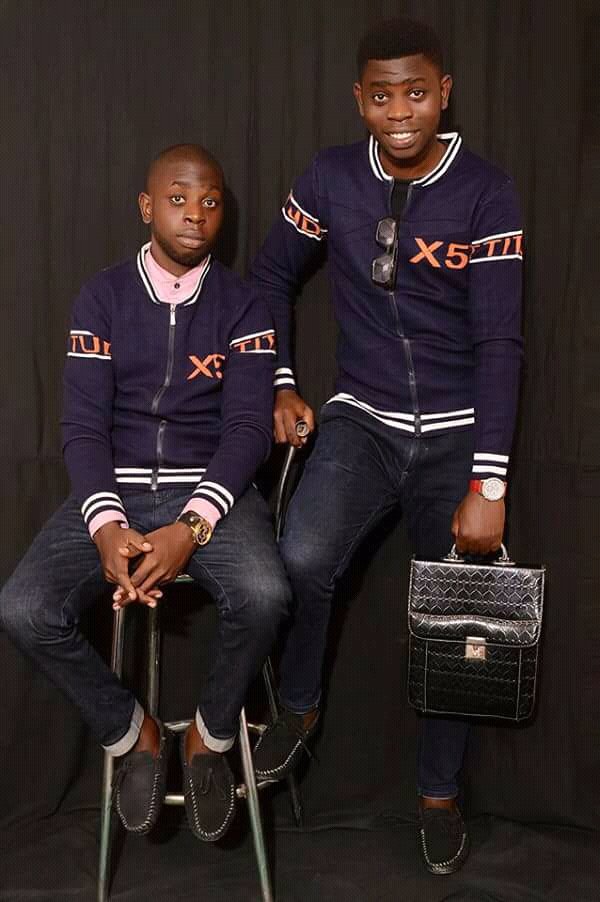 The beginning of a new session got started and the ITSNOBIGDEAL'S twins were excited because this was their first time of going to college, they were full of anticipation and they were going to lay a good foundation for the field career in which they have choosed for themselves.
It is often said that to whom much is given, much is expected and the twin brothers knew that they had no choice but to make their parents and friends proud,failure was not an option, it was a done deal for them.
The twins were just knew to the college and they reigned supreme, this was simply because they were identical twins and people loved them so much, they said twins were special gift from God.
After the completion of their secondary school education, the twins wrote the west African senior school certificate and passed meritoriously and this landmark achievements prepared them for the University education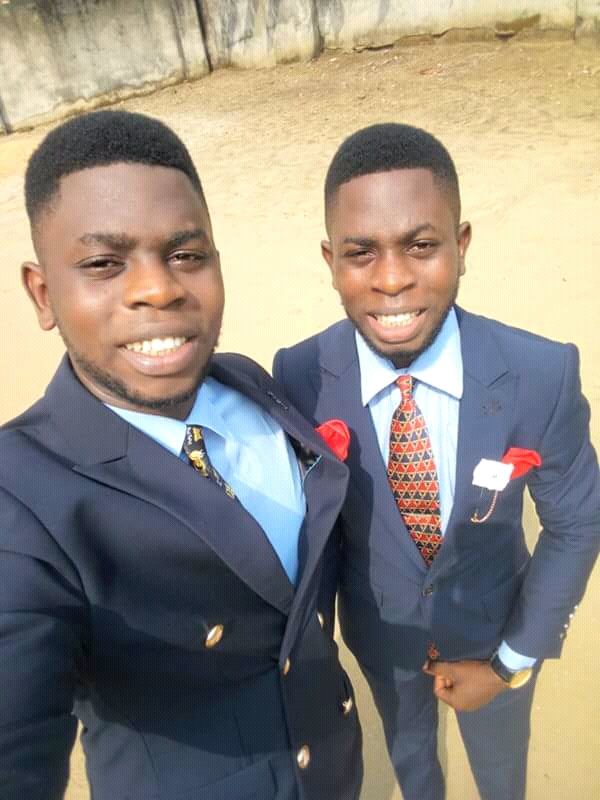 Twin Inyang John ITSNOBIGDEAL and Inyang Michael Itsnobigdeal are graduates of Animal and environmental biology (Zoology) and Agricultural Economics and Extension from the prestigious University of uyo respectively.
Apart from academics, the twins are lovers of good things, they have a good sense of fashion and style.
They have a good human relation, they love and cherish everyone that comes in contact with them, they have a good heart.
Over the years, the twins have loved and supported themselves to achieve great things in life, this is one major reason why the duo have inbibed the concept of brotherhood and togetherness.
The truth is that there is no Inyang John ITSNOBIGDEAL without Inyang Michael it'snobigdeal and vice versa, they both draw their strength from encouragements through grace to do more exploit in their choosen field of career.
It may interest you to know that this twins are lovers of humanity and in a bid to give back to the society, the ITSNOBIGDEAL'S FOUNDATION was initiated and inuagurated with the sole aim of helping the less privileged ones and looking up to a generation that is free from poverty, they wanted a situation were people will look at their lives in the future and say without ITSNOBIGDEAL FOUNDATION, we wouldn't have lived up our dreams.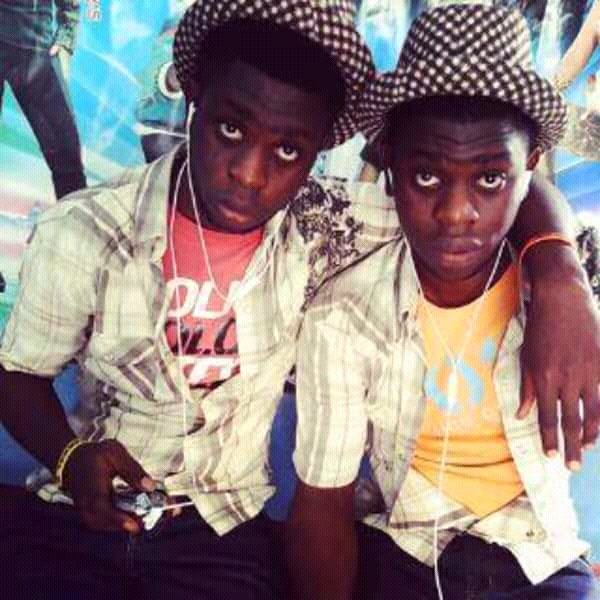 Ladies and gentlemen, with 0 %pride and 100 %humility, I humble myself I present to the house the ITSNOBIGDEAL TWINS.
I want to appreciate the itniators of Twinmagic @classic717 and @mritsnobigdeal for creating this great Platform and I want to end by saying that in Twinmagic, every twin is a star.