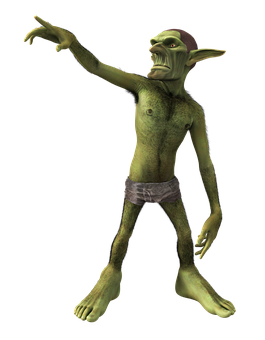 Src
"Tinnitus." the doctor said solemnly.
"What?" I asked, not understanding a thing.
"TINN-ITUS" the doctor shouted making wild motions with his hands which he took to be sign language.
"I read your lips. I was just surprised as to how a deaf person could have tinnitus." I said coldly.
The doctor had the grace to look ashamed.
I took all his lollipops on the way out. Sucker.
Sound, it was an alien concept for me. I had a congenital defect that prevented me from hearing. As a child I'd wistfully hoped for a cure but I grew up and let go of that pipe dream.
Until yesterday when I felt something strange. I've experienced beats from speakers and vibrations from bells to know what it could be. This strange phenomena in my ear. Was I dreaming? But even in my dreams I didn't know what sound was until I heard it right next to my ear. I opened my phone and tried to find an app to play a song. Nothing.
Maybe it was an anomaly. So I tried hard to forget it. But I did see my doctor about it. That ass.
---
At work I heard it again and so did the people around me. Everyone started talking at once so it was difficult to read lips. But I read ringing and alien on people's lips.
Ah so the tinnitus was global. It was a little disappointing but I rallied. At least I'm not mad. The nonchalant use of aliens however made me feel a bit nervous. When did aliens become so mainstream?
I rushed back home, I just needed coffee, a book and the comfort of home.
My room was invitingly cozy, unlike the cold world outside, books lined the walls and a fluffy bed awaited me, where lay an equally fluffy alien. Wait. What.
The thing could only be described as an alien. It was human-like but had a pronounced nose, protuberant eyes and a drooling tongue. Their hands were emanating a kind of magnetic force. But they had no ears.
He took out a frog horn and held it over his head and fixed one over mine.
"How are you my son?" he said.
I need to cut down on coffee. Aliens shouldn't be calling me son. You know this stuff really messes up your nervous system.
Then I started pinching myself to get out of the nightmare. When nothing happened I started hitting myself. I'm not ashamed of it, sometimes a man has to hit himself to get out of a coffee induced alien nightmare.
The alien started looking concerned.
"My uncle Bob likes running into doors for fun. I can see where you'd get it from. But really don't hit yourself when you meet the rest of the family. You look peculiar enough as it is." he said.
When a malnutritioned goblin with a horn on his head calls you peculiar looking you're bound to throw a copy of Iliad at him.
"Look son, you're part Hamachi and part crazy it seems. I met your mother on earth when I was saving Uncle Bob from revolving doors. He discovered them on earth and refused to come back to Hama, our planet. Except that I got stuck too and your mother saved me. We fell in love but the atmosphere and the noise on this planet were effecting my health, so reluctantly I went back. She had you. I've wanted to meet you for years but my spaceship needed repairing. The hamachi process sound after filtering it , we have very sharp senses. I tried to sing to get your attention but apparently everyone heard it."
I listened to it open mouthed. Stunned. I realized I was able to "hear" him and I do like the thrill of running into doors.
---
I want to nominate @soundwavesphoton and @yidneth to add some magic to comedy open mic.