Is It Really That Common to Feel Like This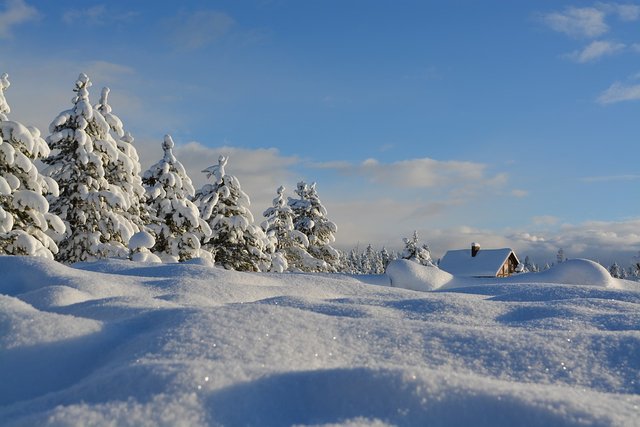 I really love writing about tweets that I read through, so call this series my Tweet diary where I simply talk talk talk and share my favorite tweets of the day!
This one really sticks with me, especially after reading it following the recent Thanksgiving holiday.
During holidays is when this idea becomes most evident to me.
It's when I can most clearly see this playing out: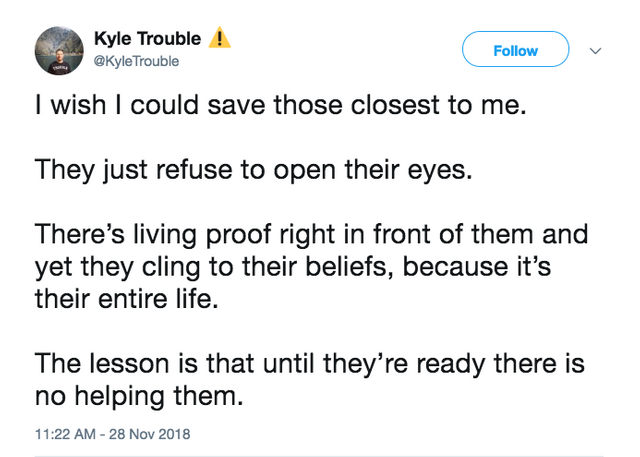 Sometimes it can just feel like everyone else has their eyes closed... Like they have no clue what is actually going on in the world and they simply cannot see past the bullshit that society puts in front of them.
There are a variety of topics that get me feeling this way, but one of the main topics is when it comes to formal education.
I despise the current education system.. It is so boring and so hierarchal. It really doesn't teach the skills that are actually useful in a 2018, 2020, 2030 environment...
The world is changing people. Wake the F*CK up!
Sometimes it just drives me insane to think about what others (especially those closest to me) think about on a daily basis... It's like they're walking blind in a snowstorm.. Sure I don't really know right from wrong, I'm just as much monkey-brain as they are, but at least I'm thinking about catching my bearings... To me, it seems like most of the people around me are just accepting the fact that things are the way they are and they don't really think about much past that.