Mon Jul 16 16:17:29 +0000 2018 @sdavignon tweeted.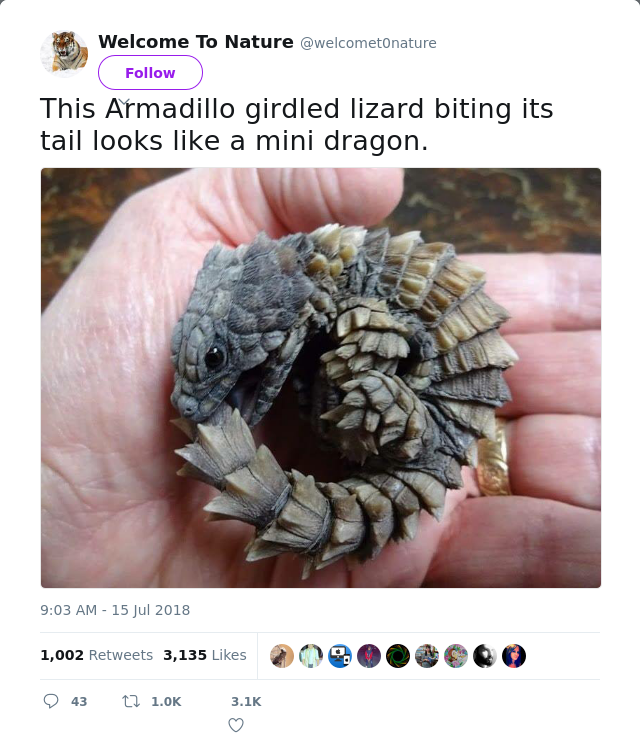 RT @welcomet0nature: This Armadillo girdled lizard biting its tail looks like a mini dragon. https://t.co/tcAH1l4vhU
https://twitter.com/sdavignon/status/1018892386758463489



Cross post your tweets from Twitter to STEEM? Watch my blog for updates.
Support my efforts and learn about other projects that I spend my time on.
@STEEMOlympics coming soon!
@STEEMHumor Serving up luaghs all day long, showcasing and sharing the funniest posts on the STEEM Network.
Spend some time learning about @resteemable and the Curation Trail we are building, much more than a resteem service.
Show some Love for STEEM with @WeLoveYou, working hard showing appreciation to everyone working hard on the STEEM Network.
There are more unique projects you will have to watch my blog for mentions, or check my wallet for hints.