Jeśli lubicie klimat świata pogrążonego w chaosie, stare amerykańskie muscle cars, wioski szaleńców, zwyrodniałych przestępców, morderców i zboczeńców... albo po prostu Mad Maxa, to serial o którym mowa jest właśnie dla was!
If you like apocalyptic themes, old muscle cars, lot of creepy thiefs, murderers and perverts... or you just like Mad Max, this TV series is just for you!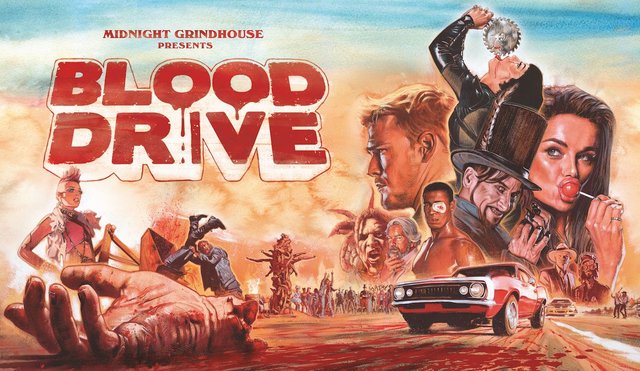 W Ameryce zniszczonej przez złą korporację Heart, większość ludzkości zatraciła człowieczeństwo, ostała się jedynie mała grupka osób z dobrym sercem walczących o przetrwanie... Zasadniczo jedynym sposobem aby przetrwać jest wzięcie udziału w krwawym wyścigu, w którym garstka uczestników będzie bić się o pierwsze miejsce w maszynach napędzanych krwią.
In devastated by evil corporation "Heart" USA, most part of humanity lost their senses, only small group of people with good hearts survived "heart" apocalipse and has to fight for their freedom... Only way to get out of misery is to take part in Blood race, in which you have to win first place driving blood-running vehicles.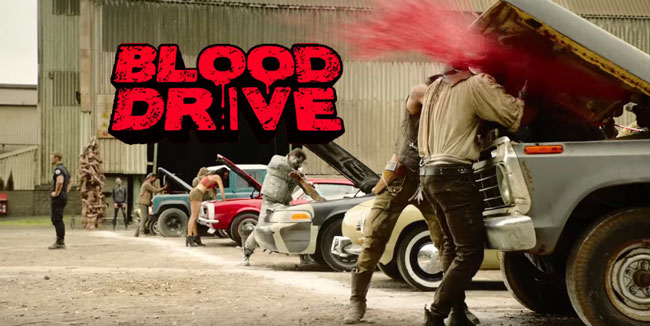 Serial jest przepełniony bardzo "ciekawą' brutalnością przedstawioną w komiksowy sposób. Wszystkie główne postacie są niezwykle dobrze stworzone, dają one oglądaczowi swego rodzaju niepokój i mimo dużego rozlewu krwi trzymają napięcie do ostatnich scen serialu.
This series in filled with "interesting" brutality showed in comic way. All main characters are very-well made, giving looker some kind of anxiety, and despite huge bloodshed they keep tension till last scenes.
Na początku serial do mnie nie przemówił, był dość błachy, dopiero po drugim odcinku zacząłem wkręcać się w fabułę, przestałem wszystko brać "serio" i przeniosłem się w ten niezwykły Mad-Maxowy świat. Serial jestem na prawdę w stanie polecić każdemu, kto choć minimalnie lubi staromodne USA, klasyki motoryzacji, Mad Maxa bądź chociażby serię Fallout.
At the beginning i didn't like this series, it seemed stupid for me, but after second episode i really got into main plot, i stopped taking it seriously and just got into this incredible Mad-Max world. I really recommend this to everyone who even a little bit love old-fashiot USA, muscle cars, Mad-Max or even Fallout series.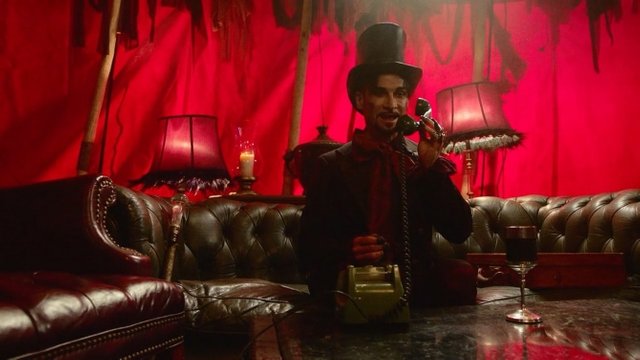 Jeśli Ci się podobało -> fallow
Dziękuję że czytasz,
Pozdrawiam
JB