Backlinks are one of the most magical parts of SEO. Links from reputable websites and pages referencing your page and content can give you an almost overnight boost in the rankings. But links from "bad" sites and pages can drop you into the Google dungeon in no time. There's a lot more to getting those backlinks than just tossing your content out there and hopng a great site sees it and mentions it.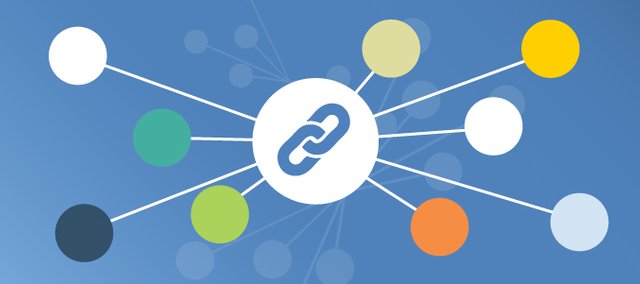 Like keywords, the location of links is vital to your SEO efforts. There are two locations to consider when working with links - where the link is on your page, and where the link is coming from. There is nothing in GoogleLand that is surrounded by more myth, mystery and scams than link building.
There are three types of links: inbound, outbound and internal. All three are an important part of any SEO campaign. Let's start with inbound links and how they help your page attract both the attention of the search bots and higher rankings in the SERPs.
Inbound links are those links that come from another site or page. If I write an article on my page, and I link to an article on YOUR page - that link becomes an outbound link for me and an inbound link for you. These links are very important to the search bots, as they are seen as an indication of how good your content is for a particular topic and keyphrase. If other websites are linking to your content, then it must be good - right? Maybe.
You don't have a lot of control over inbound links, since those come from a page or website someone else controls. Inbound links are not created equal. If you have a hundred inbound links from clickbait type sites, and most of those links have nothing to do with your topic and keyterms, that inbound link is basically useless to your ranking. Indeed, because of the many scams that surround "back linking", Google tends to just ignore some types of incoming links.
Here's an example, straight from the Google manual, that shows some of what they are looking for in a "good" page linking to your page.


Some links can actually hurt you if they come from garbage sites especially those that are not secure or known for planting viruses on users. You are judged by the Google algorithm by the company you keep, so if you have too many of these sorts of "bad neighbors" linking to you, you will be considered to be less reputable by Google and your ranking will suffer.
You CAN take steps to have these links removed.
Identify your bad links (use an online tool like SEMRush https://semrush.com to do this).
Search for the contact information of the website that is linking to you.
Contact the webmaster asking him to remove the link. If you don't receive a reply and the link is still there after two weeks go on to step 4.
Disavow the links and upload the file to Google.
Google has a Disavow Tool - this help article from Google will show you how to use it.
Disavow tool
If you are using Steemit or Wordpress.com or Blogger.com you won't have the ability to find and physically remove those links, that's up to the website admins where you place your content. But if you are running your own website, you absolutely must check at least once a month to be sure you haven't been moved to a bad neighborhood full of sleezy link sites.


There are three times you need to be especially vigilant about checking incoming links.
When your site first goes live - this event brings you onto the radar of many of these link farms
When you have a sudden bump in your reach - such as a media campaign to announce a new product or service
When your ranking suddenly drops or you see a marked increase in incoming backlinks
If you get tangled in one bad neighborhood, you will become a target of many link farms around the world. There are organizations who use automated code to put your website on a list that ithen available to link farms and will link your website to bad corners of the net practically overnight. The disavow tool is your friend. If you see a sudden rise in these link farm backlinks, don't even bother trying to contact the offending webmaster. Skip straight to the disavow tool.
Backlinks from good sites, often called Authority Sites or Domain Authority Sites by Google are a totally different animal. You WANT those backlinks. Some sites such as those that carry the .lib, .gov or .edu extensions are almost automatically considered to be an authority site by Google. If your site hits a resource page on one of those - it's like hitting Google Gold. It is often difficult to get onto one of those sites, although a carefully worded friendly email request to the site will sometimes work, especially with a .lib site.
But any site that is in your field of interest may also be considered an authority site by Google. If it has good content, written by experts in the field and is considered trusted by users, it WILL carry a decent "authority score". Finding these sites is relatively easy. Enter the root keyterm for your topic - such as "Travel" or "Beach Travel Destinations". These are very popular keyterms and pretty much anyone on the first page of the SERPs for these terms will be considered an authority site by Google.
For less popular terms, the top listings with more than one sub topic shown are considered to be authority sites by Google.
The quality of the website sending the link is important, but another boost for that link will happen if it is an "anchored" link. An anchored link is a piece of text, ideally using a keyphrase found on your page linking into your page.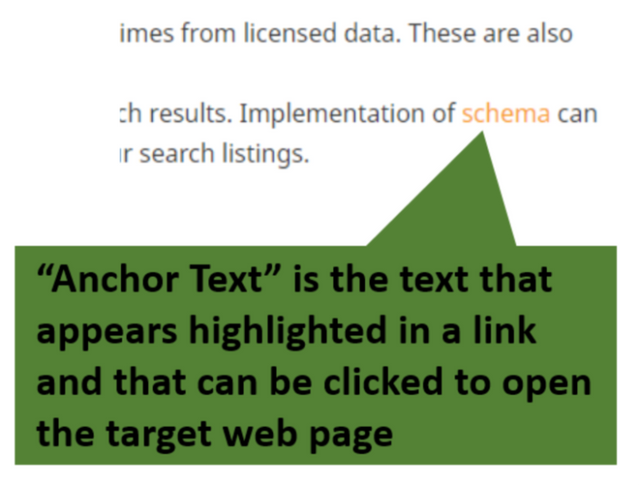 The absolute best inbound link you can get would have these characteristics
Come from an authority site and/or
A site that is highly ranked and has many visitors searching for your keyterm
Be an anchored text link
Be linked from a page that uses your keyterm in its title, category name, and onpage text
One of the easiest ways to build links is by leaving comments on highly ranked sites that contain a link back to your page or site. This gives you some control over how the link will appear. You can also ask to be included in resource pages that the website may have.
Be aware that some sites will not allow you to leave a link in a comment, or will have the comment section set to "no follow" which sends a signal to the bots to ignore any link they may find in that comment section.
When you're doing your incoming link building, be consistent and natural. It is natural to have a lot of inbound links coming at you in the first few weeks your page is live, but then those links should keep growing. In other words, don't neglect your link building. Try getting more links on a weekly or at least monthly basis.
Be sure to use links back to your site in any description you may have on other sites, such as video you put on YouTube or other video sites, eCom sites such as Amazon, or eBay or Etsy.
Also be sure to leave GOOD comments on those sites that allow backlinking, not drive by spam like "Nice post. Visit mysite.com for more info". Those comments are quite likely to be removed by webmasters and site owners.


Last but not least, be sure your page is a page that is worth being linked to, especially by other, high quality sites. The image above was taken from a Google page ranking manual. Be SURE your page and the pages you are looking at for inbound links don't have any of these infractions!
In summary, create good content, have a profile or About Me area that spells out your expertise on the subject, get rid of link farm spammy inbound links, seek out links from other high quality sites and you WILL rise in the Google (and other search engine) ranks.
Next up will be handling outbound and internal links to boost your place in the SERPs.
Previous SEO Articles in This Series
The Myth and Magic of SEO
The Marketing Mindset
Keywords - Part 1
Keywords - Part 2
Keywords - Part 3
Keywords - Part 4
Why Am I Writing This Stuff and How Will It Help Steem and Steemit?
I've been helping clients reach good rankings and teaching SEO for more years than I care to think about. Some of you may have taken part in Discord workshops and tutorial sessions I've had with various groups here on Steem. Because the blockchain is based on transparency and openness, it's time to bring that training out from the private Discord groups for everyone on Steemit.
If we want Steem and Steemit to grow, we need to be able to compete for eyeballs on the traditional net in an effective manner. Thus, we need to know and understand SEO because it is the primary mover behind getting those eyeballs on our content. By breaking down SEO into manageable chunks of information, I'm hoping everyone reading these articles will be able to improve their own rankings and turn more conventional net people into Steemians.