Last in our series on images, but by no means least let's cover the legalities of images.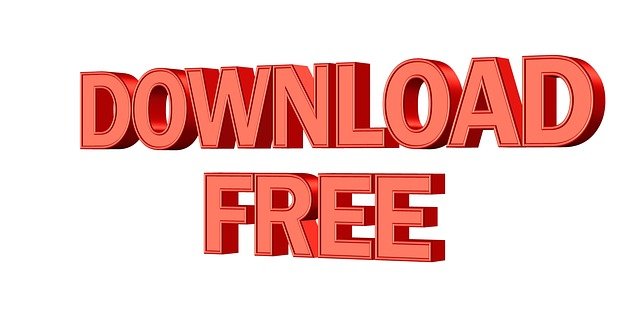 Image courtesy of Pixabay
Let's get one thing out of the way first off - just because it's on the internet does NOT mean it's free! You can not just grab an image from Google Images, or Pinterest or Imgur, or Instagram and use it however you'd like.
Copyright extends to ALL images on the net and on the blockchain, not just those from well-known brands like Marvel or Disney or HBO. If you screen capped an online image and used it in your own work, you violated someone's copyright. Even if you gave the original artist or photographer credit, you STILL probably violated copyright law.
There are a lot of misconceptions about copyright law and while you might just get a take down notice - something legal sounding that is asking you to remove the image - you could also run into some companies like Getty Images who have an entire company of lawyers who do nothing except send out demands for money and threaten lawsuits if you don't pay. They also include an option to pay less money than the demand letter asks for if you take out a subscription to one of their site like Shutterstock. They own several of the large stock image, sound and video clip sites.
You could also get notices of copyright infringement from the original artist or photographer. It is very important to avoid copyright infringement.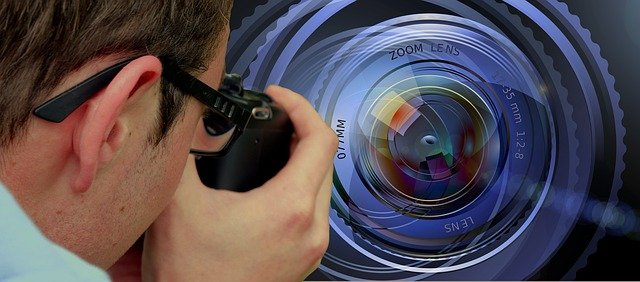 Image courtesy of Pixabay
How do you avoid a copyright violation?
Only download images and icons from REPUTABLE free image sites. Some sites use images they have actually grabbed from Pinterest or Google Images and call them free, and then use their site to pop ads at you, or worse yet attach viruses to your downloads. They're nothing more than clickbait sites - steer clear of them. Use sites like Unsplash or Pixabay or purchase stock images from AdobeStock, Shutterstock or one of the many other licensed stock image sites.
License Types
There is much confusion on image licenses, partly because there are so many different variations of sound and image licenses. Let's look at Royalty Free first.
Royalty Free means you do not owe the copyright holder ongoing royalties every time you use that image, or every time that image is viewed (or that sound file or video clip is played).
NOTE: ROYALTY FREE DOES MEAN FREE TO DOWNLOAD and USE - you will usually have to pay a one time fee to download and use Royalty Free content.
Licensing, even free CC0 - Creative Commons, no copyright reserved - image, video and sound licensing, comes in different varieties allowing different types of use. This use can be broken down into the following two groups:
Commercial - can be used in a product like a teeshirt design or a book where you will be making money from the sale of that product.
Non-Commercial - where you will not be using the content in a product for sale
Some licensing types also require attribution - a link to the original copyright holder on or in very close proximity to the image.
Some licensing types allow you to make changes to the original or to use it as part of a design, others don't. If you're making a meme, be sure you're allowed to alter the original image by placing text on the original.
You don't need a commercial license to use images in your Steemit posts, even though you get paid by upvotes. Your use still falls under the personal license terms.
Here are few other things to remember.
If you think you can break copyright law forever and not get caught, you're wrong. There are bots that crawl the net 24/7 that have legal firms behind them just looking for copyright violations on images and sound files and video clips. If you flagrantly violate copyright for long, you will get caught.
Just how easy is it for anyone to check for illegal use of their images? Ridiculously easy. Not only are there software programs and alert systems that the original owner or company can use to check for illegal use, Google search itself has a feature that allows anyone to find where a specific image was used.
1 - Take the image from your desktop and drag it into the Google search bar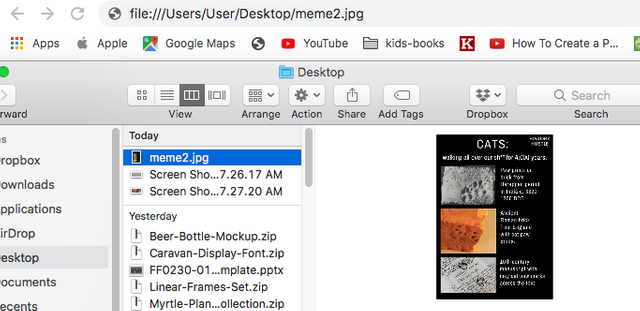 2 - The image will open in a new window. Right click on it and choose Search Google for Image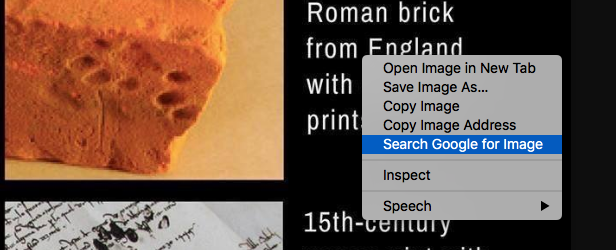 3 - Google will quickly search the net and return a page showing EVERY instance with the url where that image was uploaded and used.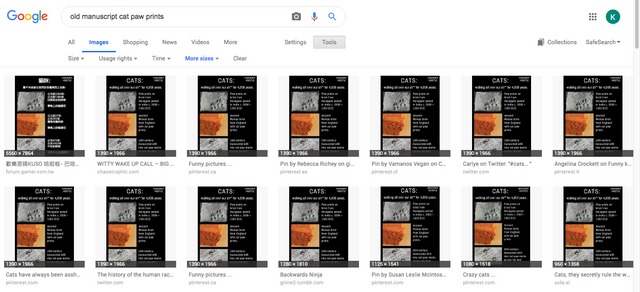 Just because someone else does it doesn't mean it's ok. For decades mothers have been saying "If everyone jumped out of a tree and broke their neck would you do it too?" when hit with the excuse "but everyone else does it". You will get caught no matter how many other people are doing it too.
Just because an image doesn't have a copyright mark on the image does NOT mean it isn't under copyright. the first second that content is uploaded to the net, by the original producer or owner of that content, it is under copyright. While many artists and designers will register their copyright, which makes it far easier for them to sue you for illegal use, copyright law is very clear. It states that the minute you put that content in front of the public, it has copyright protection.
Thinking that you live in a country that doesn't have copyright laws so you're immune from it. You're not. Legal precedent has been set to use the copyright laws of the host server country.
There are many countries who also have a reciprocal agreement which means "we'll cover you if you cover us" - in other words if you live in a reciprocal country and use an image from someone living in the US for example, your country will allow you to be prosecuted under US copyright law. If a US person uses an image from someone in your country, that US person can be sued under YOUR country's laws.
If you only use content from REPUTABLE download sites you will never need to worry about running afoul of copyright law or having your account closed by Steemit, YouTube, Amazon or any other site.
That wraps up our Images Series. Here's a list of the other articles in the series in case you missed one.
Intro to Images and Image Editing
https://steemit.com/tutorial/@kay-leclerc/an-image-is-worth-much-more-than-1000-words
Cutting Images Down to Size
https://steemit.com/tutorial/@kay-leclerc/cutting-images-down-to-size
Creating and Using InfoGraphics
https://steemit.com/tutorial/@kay-leclerc/creating-and-using-infographics
Memes The Most Versatile Image Tool in Your Toolbox
https://steemit.com/tutorial/@kay-leclerc/memes-the-most-versatile-image-tool-in-your-toolbox
Next week we'll dive into creating videos. Don't want to be in a video? No worries, I'll show you several types of video creation and the tools (often free) to use to create effective videos that don't require you (or your voice) to be a part of them, as well as a few tips on how to improve those cell phone vids that DO include your face or voice.