Keywords and keyphrases are the backbone of SEO. Finding good keywords to use in our articles and descriptions and file names can be a bit difficult and time consuming. Most keyword research tools come with a free trial and then a monthly subscription that can be very pricy, especially for those of us who don't need to do keyword research on a daily basis. I've been playing with a free keyword tool the past few days that is easy to use, gives instant results and is FREE.
Called Keywords Everywhere, it works as a browser extension and performs best on the Chrome browser although it is also available for Firefox. Installation is a breeze. Tell it which browser you are installing it on and it will add it to your toolbar, but you need to give it an email address for the API key. Once you receive your email, hit the link and an API key will be generated that can be copied to the clipboard. Don't waste too much time - the link for that API key is only valid for ten minutes after you open the email.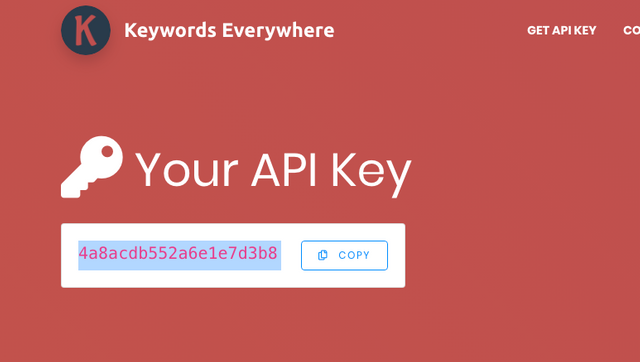 With your API Key copied to the clipboard, open the Keywords Anywhere plugin and hit Settings. Then, merely paste that API Key in the right box and you're good to go.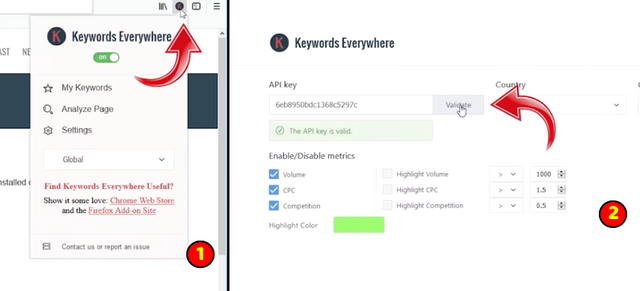 The two things we want to see in any keyword research is the volume of the keyterm - how many people are using it, and how much competition there is for that term. It makes no sense to go after a keyterm that has a bazillion competitors who will dominate the SERPs for that term. By combining the search volume and the Cost Per Click (CPC) as well as a competitor rating, Keywords Everywhere gives us a fast and easy look at the information we need to help us pick the keyterms that are right for our use.
To use it, just enter a search term or phrase into the Google search bar. You'll see the stats right under the search bar.


If you highlight that search or let Google do its autosuggest trick - you'll get that information for every term on the suggested list! That lets you compare the volume and competition on suggested keyterms as well!


Compare the screenshot above with a keyterm that has heavy volume and competition and note that I allowed autocomplete suggestions with this one.


Pretty slick! You can use these results as your keyterm research, or use them as the jumping off point for other tools. While there is not as much "indepth" statistics as Google Tools or other programs might offer, this is still a great way to quickly zero in on the terms that will work for your articles, descriptions and websites.
You can adjust the settings in a variety of ways to include or exclude geographic areas, how data is presented and a few other options. One of the things that indie retailers might also find very useful is the inclusion of Etsy, Amazon and YouTube internal keyword search. The best keyterms for the major search engines are not always the best for Amazon, Etsy and YouTube searches!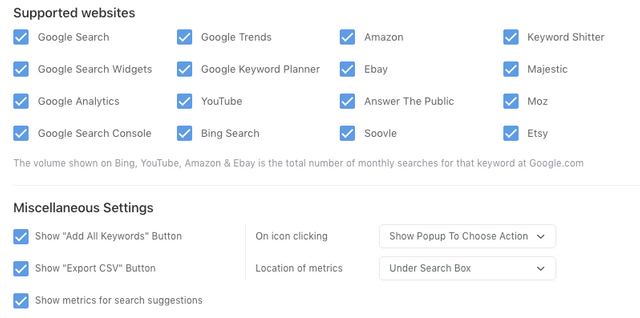 Add in the Alexa plugin for Chrome and you have competitor data to go along with your keyword research! All the information you need to make good keyterm choices and decisions fast, free, and easy!
Disclaimer: I do NOT receive any compensation of any type for recommending this tool. My only purpose in recommending it is because it's really slick and easy to use and makes vital keyterm research easier



Website | @homesteaderscoop | Discord Community