VirtualBox Installation Tutorial for Ethical Hacking Setup in 2019!
Would you like to learn how to install VirtualBox for Kali Linux because this will be the first step to start your ethical hacking setup?
VirtualBox Installation Tutorial for Ethical Hacking Setup in 2019!
If you will enjoy reading and contributing to the discussion for this post, will you please join us on the YouTube video above and leave a comment there because I read and respond to most comments on YouTube?
If you find anything helpful in this video or funny, will you please leave a like because you will feel great helping other people find it?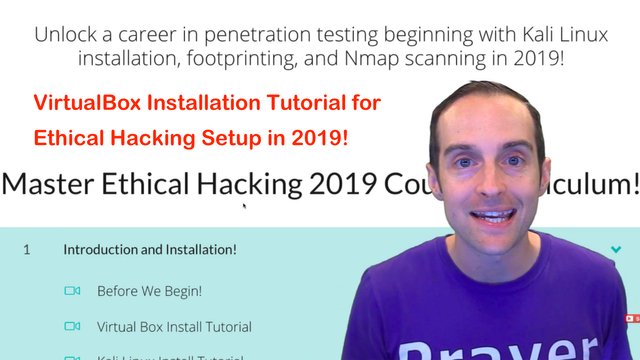 In this post I'm going to show you how to download the VirtualBox program and the Kali Linux distribution that we need in order to start hacking.
First, just open up your Google Chrome or Firefox and type "Virtualbox" in the search bar.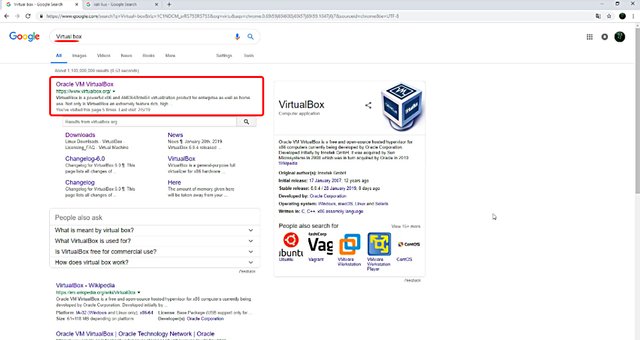 It should lead you to this page where you just click on the first link, which is virtualbox.org and basically as you can see right here, we have this green button that says: "Download VirtualBox 6.0."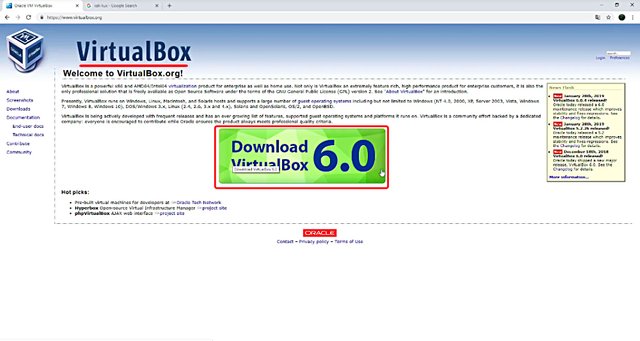 At this time, the version is currently 6.0, but it might be a higher version when you start this tutorial depending on whether they upgrade the version or not.
So, just click on the green button to download VirtualBox 6.0 and it will lead us to this site where we can choose our platform.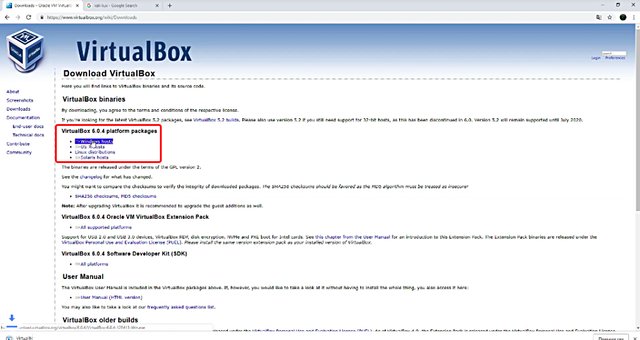 I am running this on Windows 10, so I will click on the "Windows host." If you are running this on Linux, which I honestly doubt, you can click here on the Linux distributions, and we also have "OS X hosts" and "Solaris hosts."
Read more on my website at https://jerrybanfield.com/virtualbox-installation-tutorial/
Love,
Jerry Banfield
https://jerrybanfield.com/
https://jerrybanfield.com/blog/
https://jerrybanfield.com/books/
https://jerrybanfield.com/contact/
https://jerrybanfield.com/freecourses/
https://jerrybanfield.com/masterclass/
https://jerrybanfield.com/partners/
https://jerrybanfield.com/podcast/
https://jerrybanfield.com/resources/
https://jerrybanfield.com/steem/
https://jerrybanfield.com/twitch2019/
https://jerrybanfield.com/wirecast/
https://jerrybanfield.com/youtube/
https://jerry.tips/emaillist1017
https://jerry.tips/songsbyme
https://uthena.com
https://www.facebook.com/jbanfield
http://itunes.apple.com/podcast/id915442105
https://www.patreon.com/jerrybanfield
https://soundcloud.com/jbanfield
https://teespring.com/stores/jerrybanfield
https://www.twitch.tv/jerrybanfield/
https://twitter.com/JerryBanfield
https://www.youtube.com/jerrybanfield