How to Install Sylenth1 on Windows in Ableton Live 10 and FL Studio!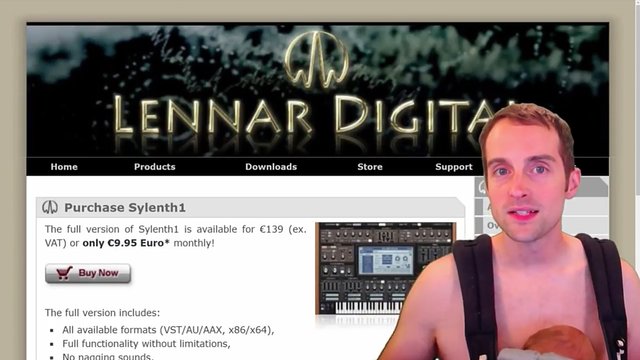 Do you want to see how to purchase, download and install Sylenth1 because I really want this synthesizer, which has got 2,500 presets, and I think it's a great value for a hundred and thirty-nine euros?
How to Install Sylenth1 on Windows in Ableton Live 10 and FL Studio!
I'm excited to get this for my music and that's why I'm making this tutorial for it.
What I'm going to do is hit "Buy Now" on the Lennar Digital website. You just search for "Sylenth1," you can see on the screen how to spell it.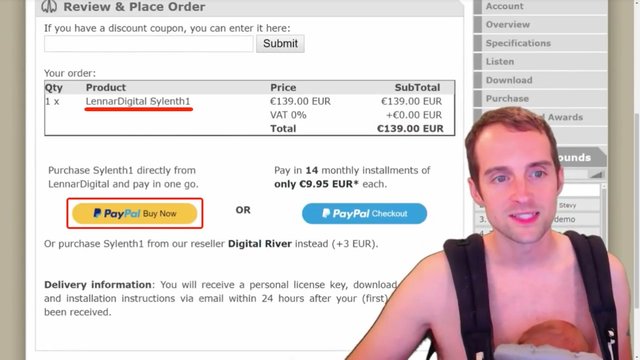 Then, I can go click "PayPal Buy Now" and this is really quick, it brings up the PayPal screen.
I'm going to show you how to install this in Ableton Live 10 as I do it in real time also, which I think is cool.
It's securely logging me in now up in the other window and I just picked the credit card I've got on file. I'm literally buying this in real time because that's how I roll. I'm going to hit my credit card and it is a hundred and sixty-seven dollars, which is a good Euro rate compared to what it used to be.
So, I hit "Pay Now," I'm putting it on my credit card on PayPal and it is funny because it is "Pay Now," but I'm really paying later. I'm paying in like a month, even though I will get to use it today. It's processing on PayPal now, and then I will show you.
Oh, I'm glad I put this in the other window because it just put the code up and you would have got the code right there.
As soon as you buy it, it gives you the personal license code, and then what you need to do is download it. I'm on the next screen. It says you go to your account page and download.
So, what I do is I hit download.
Read more on my website at https://jerrybanfield.com/sylenth1-windows-ableton/ and watch the full video below!